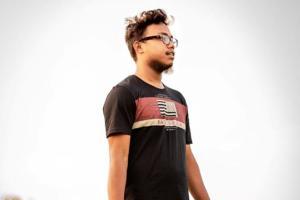 Chinmoy Kashyap
They always say follow your passion and success will follow you. Chinmoy Kashyap, a young and dynamic personality from Assam who started off his career as a professional editor at the age of 15 is all set to make his directorial debut soon with a feature film.
Owing to his passion and love for filmmaking, Chinmoy decided to switch to the direction at the age of 19 and came to Mumbai to pursue his filmmaking career. While studying about filmmaking, Chinmoy had worked as an editor for various brands like Kit-Kat, Nestle Coffee, Maggie, etc. He also got an opportunity to work with multiple TV serials and Web films and as an assistant director in the past.
After gaining enough experience, Chinmoy has made a place for himself in the entertainment industry and is now set to direct his own film which is currently under the pre-production stage. Talking about his journey, Chinmoy says, "The journey has been quite interesting. So many ups and downs. Just one thing that kept me going is my passion and love for filmmaking. As the pre-production of my film is going on right now, learning so many new things every day that I never learned during my studies".