Dr. Altintas Ahmet Ali has been treating his patients for years but to everyone's surprise, we will now see him acting too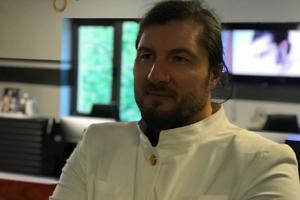 Dr. Altintas, a cosmetic surgeon, is also very famous on social media platforms
Dr. Altintas Ahmet Ali has been treating his patients for years but to everyone's surprise, we will now see him acting too! Yes, the ace plastic surgeon will soon be seen in a Bollywood film.
If you are thinking that he is doing a scene in a Bollywood film or playing a cameo then you are mistaken!!! Dr. Ali will star as the main lead in a film. Surprised more??? No need to. Ali has been a doctor by profession but only a few know that he is a born actor. From his early school days to college life, he was a fine actor but he left his passion to make a career in medicals.
Altintas has now decided to achieve his dreams and he has been approached by a leading Bollywood director for a film. He has already given his nod to the script of the film and will formally announce it.