Ishita Gupta has slammed people for creating debates on social media on Sushant Singh Rajput's suicide.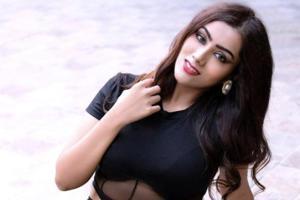 Ishita Gupta
Bollywood actor, Sushant Singh Rajput's sudden demise has left the entire film fraternity shocked and numb, while giving rise to several theories, rumors, assumptions and controversies, re sparking the debate on 'Nepotism.'
Following the massive outrage, Ishita took to her Instagram handle to slam the people that have been fueling negative rumors about the actor. She wrote : "First of all, so many people are probably free and have nothing to do right now due to the pandemic, but people who aren't from the entertainment business and the film industry should refrain from commenting on the same like they have been over the past few days. People are filing petitions and all - trust me, you have no 'IDEA' how it works.
People targeting actors and directors with nepotism and all sorts of allegations, please remember you are also bullying in a way so please stop joining the bandwagon like you always do. Secondly I think that the people that spread rumors and take advantage of such sensitive situations to satisfy their own personal vendettas are the shallowest type!