Amidst rumours of trouble in their marriage, Bollywood couple Arbaaz Khan and Malaika Arora came together to celebrate their son Arhaan's 14th birthday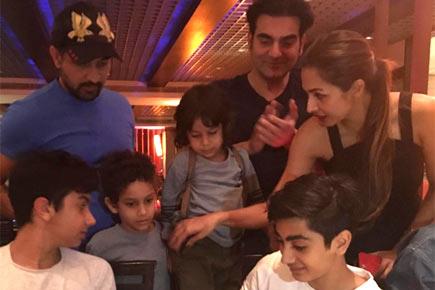 Inside Photos! Malaika Arora, Arbaaz Khan celebrate son's birthday together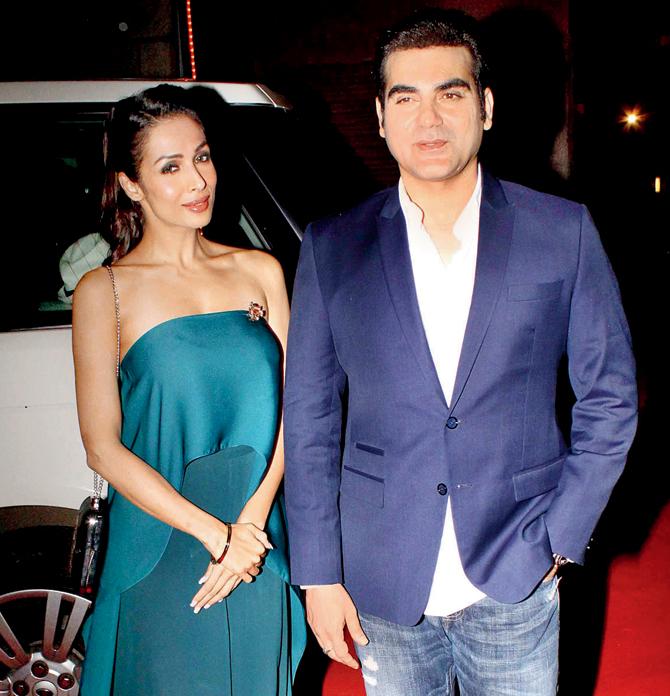 Malaika Arora and Arbaaz Khan
Amidst rumours of trouble in their marriage, Bollywood couple Arbaaz Khan and Malaika Arora came together to celebrate their son Arhaan's 14th birthday.
Arbaaz Khan and Malaika Arora celebrated their son Arhaan's birthday with the entire Khan-daan. Salim Khan, Helen, Salma Khan, Amrita Arora Ladak and her husband Shakeel Ladak, Alvira and husband Atul Agnihotri, and Sohail Khan were among the members who attended the birthday dinner.
Check out inside photos from the birthday celebration:
In October, reports suggested that Malaika Arora and Arbaaz Khan have put their divorce on hold. (Read full story)
In March this year, after months of speculation, Arbaaz Khan and Malaika Arora had confirmed their separation by issuing a joint statement. Arbaaz and Malaika said they are on a break and taking time out to figure out their lives. Malaika Arora Khan even moved out of their house along with son Arhaan. (Read more)
However, Malaika Arora was spotted celebrating Eid together with Arbaaz and family.
After Eid, Malaika Arora and son Arhaan went holidaying in Maldives without Arbaaz, who was photographed in Goa with entrepreneur and model Yellow Mehra.
Hot bod! Sizzling photos of Arbaaz Khan's 'good friend' Yellow Mehra