This Pradeep Sarkar-directed venture offers a pragmatic and compelling story of what it is to chase down the bad guy with Rani Mukerji at her mercurial best as an inspector who simply won't give up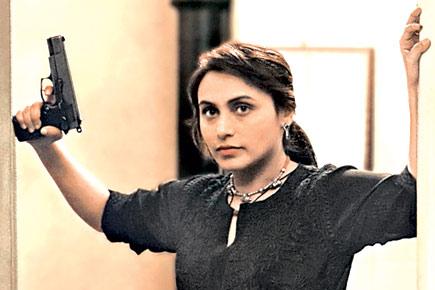 'Mardaani'
Mardaani
A; Crime
Dir: Pradeep Sarkar
Cast: Rani Mukerji, Tahir Bhasin, Anil George


By the end of this film, you'll learn — if you didn't already know — that India is the hub of child trafficking. This message is clear early on, but what's worth a mention is the approach taken by the makers of Mardaani.
ADVERTISEMENT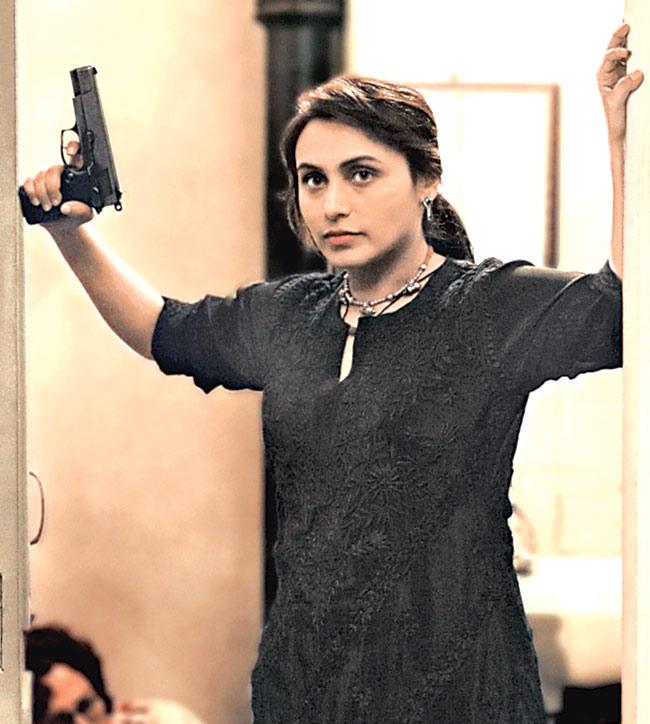 Rani Mukerji is at her mercurial best as an inspector who simply won't give up
Instead of touching upon the issue by dwelling on the heinous crimes committed against kidnapped children, this Pradeep Sarkar-directed venture offers a pragmatic and compelling story of what it is to chase down the bad guy. In the first half, it becomes evident that this battle is more wits than bullets.
The first half is set in Mumbai while the second half moves to Delhi. The story follows the incorruptible cop (Rani Mukerji) as she trails a young kingpin (Tahir Bhasin). Her plan is to rescue a girl who was recently sold as part of a child trafficking racket. The villain is too meticulous with his operations to leave any gap unplugged; so you get to see them play hide-and-seek with each other. Blood doesn't flow gratuitously either. As the film inches towards the climax, you can't help but root for the heroine's guts and grey cells.
If one excuses a few moments of patchiness in the first half, there's not an instance worth a yawn throughout this film. Conversations surely form a high point for the film; dialogues exchanged between the two archrivals are remarkably well-written. The same holds true for the supporting characters. Each one of them is justifiably cast. Also, the cinematography smoothly captures the essence of locations as they change from a bulb-lit lockup to a window-lit room.
To add to this, there's a sense of reality about what's going on in the film. Nobody's lip-syncing to a song or being excessively sentimental. The protagonist may face unfavourable situations but they don't make you mawkish. To the filmwriter's credit, the secular fabric of our country has been subtly woven into this film's yarn. No lame attempts here at being loud.
Mukerji is at her mercurial best as an inspector who simply won't give up. It's difficult to think of anybody else who could have brought so much meat to the role. Also doing a good job is Bhasin who's convincing as somebody who has sought way too much inspiration from the cult American TV series, 'Breaking Bad'.
Brevity is sorely missing as the film could have been shorter. But then, at a time when there's rampant violence against women, Mardaani gives a glimpse of what should ideally happen.
"Exciting news! Mid-day is now on WhatsApp Channels

Subscribe today by clicking the link and stay updated with the latest news!"
Click here!