sandeep Agarwal is a well know line producer and director who has worked on more than 80 Bollywood projects along with various Television shows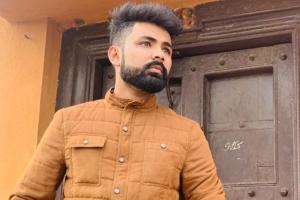 Sandeep Agarwal
Admits the ongoing coronavirus crisis, films and TV shows have resumed the production in different parts of the city with producers following guidelines to ensure the safety of the cast and crew amid the coronavirus scare. TV shows and films had to suddenly stop production in mid-March have been allowed to resume shootings in non-containment zones by following all the safety guidelines suggested by the Government.
Producer Sandeep Agarwal who is currently working on his upcoming projects too has kickstarted the work and the production process keeping in mind all sorts of safety measures. Sandeep Agarwal is a well know line producer and director who has worked on more than 80 Bollywood projects along with various Television shows over the past seven years. Presently, he is a proud owner of a well-known production house named Balaji Film Line Production, a production management services company providing production coordination support to both national and international feature films, TV commercials & series.
Talking about the precautionary measures, Sandeep shares, "With all the permissions we have again resumed shooting in the non-containment zones. Unlike usual days, now everyone on the sets is extremely cautious. Right from the props, to lighting to makeup kits to vanity is being sanitized after every two hours. Individual temperature checks, safety masks, and social distancing during breaks has become a mandate. We are now adjusting well to this new normal".