While this device may have been used to establish a director's rapport between Ranbir's Dutt and the audience, the impact is in fact just the opposite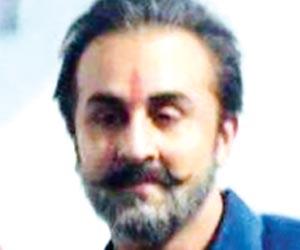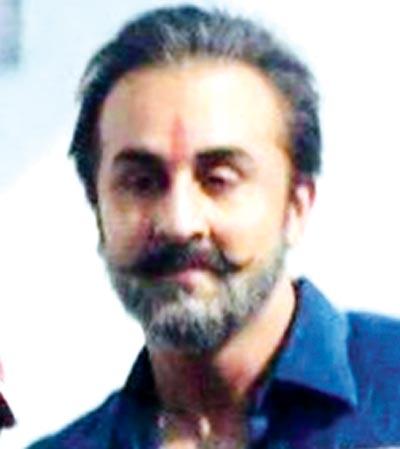 Ranbir Kapoor
The long-awaited teaser of Rajkumar Hirani's Sanjay Dutt biopic, now finally titled Sanju, again prompted the question that had cropped up when the film was announced: Why do we need a biopic on the actor and which aspect of his life is inspirational? The answer is still the same. Nothing in the trailer convinces of the need for a film on a star who broke laws, did drugs until his lungs collapsed, had -- according to the trailer -- 308 girlfriends (who was counting?), and did absolutely nothing that can be considered even remotely motivational.
Weirdly, the trailer makes light of Dutt's lethal and legal transgressions that almost cost him his life, and, in one instance, probably contributed to the damage to hundreds of lives. So we see Ranbir Kapoor stepping out of prison, trying hard to hold on to that infamous slouching swagger that has made the real-life Sanjay Dutt such a popular poster-boy for all the images of the spoilt star kid that we've ever known, and he talks straight into the camera.
While this device may have been used to establish a director's rapport between Ranbir's Dutt and the audience, the impact is in fact just the opposite. What we are looking at is an actor of considerable skill trying to do a Sanjay Dutt impersonation.
In the trailer, we see Ranbir in five different avatars, all speaking to viewers directly in a tone of defiance about how Dutt bounced back when the odds were heavily stacked against him. From Ranbir's Dutt-driven expressions, it is hard to make out whether he is doing a tongue-in-cheek takeoff on Dutt or a reverent imitation.
Judging by the trailer, Ranbir's performance is partly spoofy and partly reverent. The picture that emerges is neither particularly compelling nor engrossing enough to make us wonder what lies beneath the famous Dutt bravado.
After seeing the trailer, I really couldn't care less. How much more desirable was a biopic on Sanjay Dutt's father, the great Sunil Dutt, who toiled endlessly in the service of his constituency and who was the epitome of righteousness.
Boring? Well, Sanjay Dutt represents the other end of the moral spectrum. And as put forward by Rajkumar Hirani, he doesn't seem particularly interesting. Just brash and defiant.
Here's hoping there is more to the reel-life Sanjay Dutt than the swagger. I saw no pain. Without pain, the portrait would be unfinished, a mockery of the man's miraculous fall and rise. In a sense, this biopic is the opposite of Ben Kingsley's Gandhi. Imitative rather than immersive. Off-putting rather than inclusive.
Catch up on all the latest entertainment news and gossip here. Also download the new mid-day Android and iOS apps to get latest updates
This story has been sourced from a third party syndicated feed, agencies. Mid-day accepts no responsibility or liability for its dependability, trustworthiness, reliability and data of the text. Mid-day management/mid-day.com reserves the sole right to alter, delete or remove (without notice) the content in its absolute discretion for any reason whatsoever