Fresh from a US tour, Sharmistha Chatterjee returns to a critical-of-Pak India, and speaks of fronting an all-male Indo-Pak rock group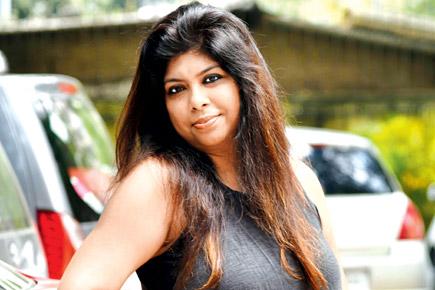 Sharmistha Chatterjee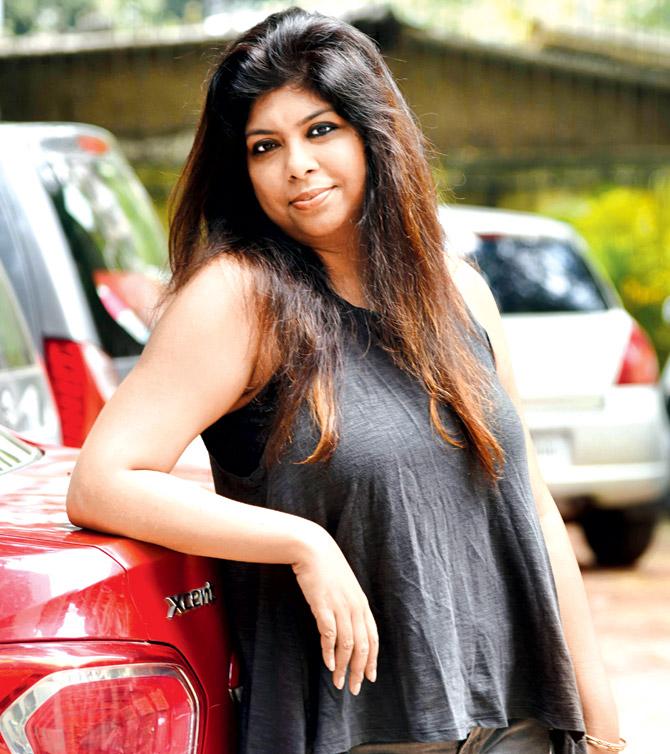 Sharmistha Chatterjee
This Kolkata-born girl sings Bulgarian folk songs, world music and classic jazz internationally, and Bollywood songs (Paas Aaya Kyun from Aggar) in Mumbai. Sharmistha Chatterjee also fronts Pakistani group Mekaal Hasan Band with whom she performed at Coke Studio Pakistan in 2015. In fact, she's the first Indian singer to do so.
ADVERTISEMENT
"I went to Pakistan with Gino Banks and Sheldon D'Silva," she says. The session featured Sayon and Kinaray from their third studio album, Andholan. It featured the new Indo-Pak line-up for the first time. Mekaal Hasan and Mohammad Ahsan Papu, the founding members, reprised their roles as lead guitarist and flautist, respectively. Agha Ibrahim Akram was on the drums, and Gino and Sheldon joined in for live performances.
The innovative songwriting process that went into its making incorporated the sounds of jazz-rock groups from the '70s, classical/Sufi music melodies and a dash of rock fusion. "A new album is in the works. It'll have eight Aamir Khusrau kalams," she says.
America tour
Back this month from an extensive tour of North America with Mekaal Hasan Band, she feels privileged to have performed at the five-stage Hillside summer festival in Guelph. "We ferried to an island which was the venue," she says. "I fell ill in Denver because of the cold, and the band took care of me while I lay sick in bed," she says.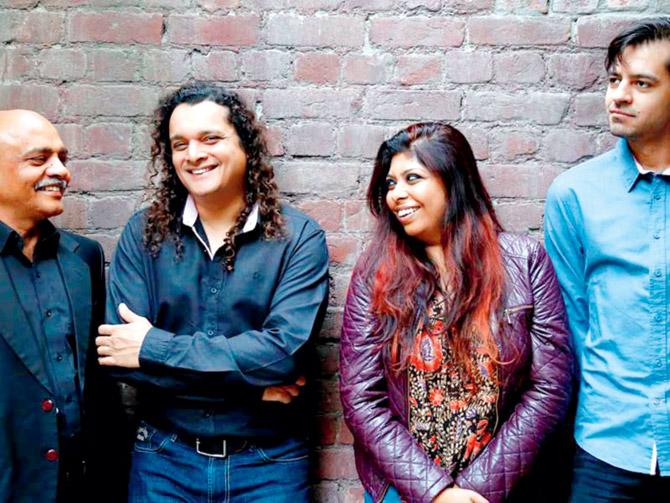 (From left) Mohammad Ahsan Papu, Mekaal Hasan, Sharmistha Chatterjee and Agha Ibrahim Akram from the Mekaal Hasan Band
"The musicians there haven't grown up with the sound of Bollywood. We've also done a number of gigs in Pakistan and the audience there is warm and welcoming. We got a standing ovation a couple of times. I wore a sari for a few concerts as a way to represent India. Some imams came offstage after a show, where I was singing Bulleh Shah's song. They asked me if I was Hindu. I said I was and braced myself for a stark reply, but all they wanted to know was if I understood the genuine meaning of the words I was singing. Thankfully, I've been doing a bit of research into the verses," she says.
Same musical heritage
She insists India and Pakistan share a musical heritage. Raga yaman is the same in both the countries, she says.
"Exciting news! Mid-day is now on WhatsApp Channels

Subscribe today by clicking the link and stay updated with the latest news!"
Click here!