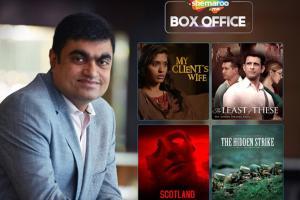 ShemarooMe launches 'Box Office'
While the lockdown ushers in a new normal, ShemarooMe plans to turn this season of staying at home into a filmy "stay-cation" with ShemarooMe Box Office. Indians must be missing the "good old" days of rushing to ticket counters whenever a masala entertainer hit the town or catching the lesser known masterpiece with rave reviews. In these times, visiting the multiplex may be a distant dream, but the multiplex is all set to visit you with ShemarooMe's latest offering.
With Box Office, ShemarooMe brings the globally successful "TVoD" model to Indian consumers. The idea of TVoD (Transactional Video on Demand) is to let viewers select movies they would like to stream from the available list and pay only for the films they watch. TVoD gives users the freedom to purchase specific titles instead of buying the whole bouquet, thereby giving them an option of pay per view.
It also proves to be an exciting opportunity for producers, who can now release their films on one of India's fastest growing video streaming platforms. As more and more of India goes digital, movies, whether massy or classy, conventional or off beat, find an audience in the online world. With a wide range of films from all over the country, ShemarooMe Box Office has something in store for everyone in the family.