Sanjay Mishra, Saurabh Shukla and director Suman Ghosh combined shooting with feasting on the set of Aadhaar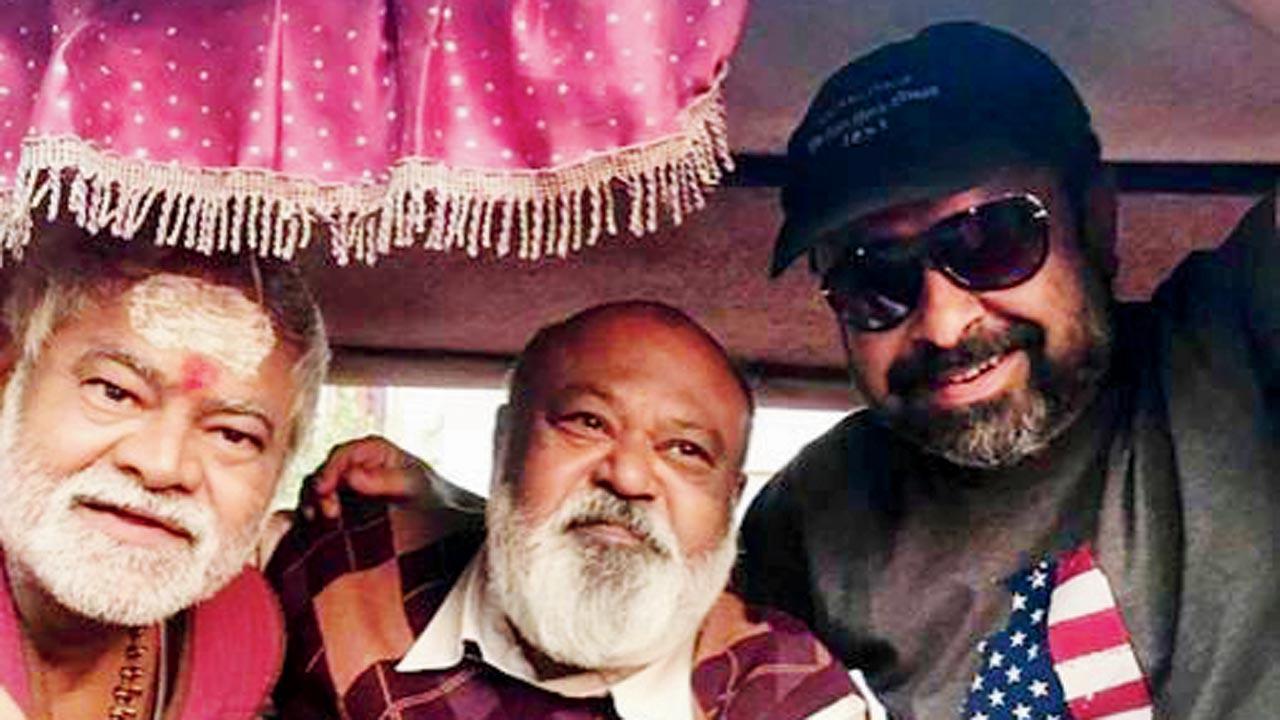 Sanjay Mishra and Saurabh Shukla
Sanjay Mishra, Saurabh Shukla and director Suman Ghosh combined shooting with feasting on the set of Aadhaar. The film was shot in Deoghar, Jharkhand, where a makeshift kitchen was set up for Mishra.
The veteran actor is known for his culinary skills. He would prepare his signature mutton and fish dishes. His achari mutton is well known among industry folk. For the unit hands, it became a ritual to look forward to the tasty treats after the day's shoot.
Sanjay Mishra is best known for his role in the sitcom Office Office. He has also impressed Bollywood buffs with his acting in films like Ankhon Dekhi, Kadvi Hawa and Golmaal. 
Speaking of Aadhaar, the film also stars Vineet Kumar Singh. Speaking about it, Singh told IANS, "I am hopeful that people will go to the theatres to watch Aadhaar. The vaccine has also come and people know that if they take all the necessary precautions, there is nothing to worry about. People are stepping out for work, everyone is taking all precautionary measures. I would like to tell everyone go to the theatres and watch my film because when you go to watch my film, I get the strength to do more films and experiment."
Aadhaar tells the story of the protagonist (played by Singh) in Jamua, Jharkhand, to obtain his Aadhaar number. The Drishyam Films and Jio Studios project also features Raghubir Yadav, besides Mishra and Shukla.