As Thugs of Hindostan tanks at box office, Aamir Khan reveals he is 'coping' with its dismal performance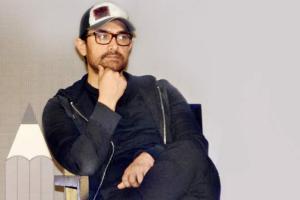 Aamir Khan
Despite its stellar cast that included Amitabh Bachchan and Aamir Khan, Thugs Of Hindostan struggled to reach the Rs 150 crore mark. Khan - famous for his sharp judgment of scripts - revealed that he has tried to reflect on what went wrong with the Diwali offering.
In a gesture that reflected his thorough professional attitude, the leading man of the Rs 300-crore Diwali offering stepped up to take responsibility for the film's dismal performance. "We tried our level best and didn't leave any stone unturned [in making an entertaining film], but somewhere we went wrong. There are some who liked the film, but they are in minority. Majority of the audience didn't like it. I take full responsibility for its failure," said the superstar at the award ceremony of Cinestaan India's storytellers contest.
The superstar stated that the weight of having disappointed his fans sat heavy on his shoulders. "I would like to apologise to the audience who went to watch my film with a lot of expectations. I want to apologise that we could not entertain them. I am trying to cope [with the failure]. Having said that, I don't like to discuss my films in public because I treat them as my babies. Even if they fail, they are mine."
Shah Rukh Khan had recently come out in support of the actor, stating that people were "too harsh" in judging the film. However, Khan reiterated that for an artiste, the audience's verdict is the final word. "The audience is free to say what they want to say about the film, we need to respect their views."
Also Read: Photos: Late Halloween for Aamir Khan, wife Kiran Rao and son Azad
Catch up on all the latest entertainment news and gossip here. Also download the new mid-day Android and iOS apps to get latest updates