Cinephiles will be treated to not one, but two big-budget releases this weekend as Ajay Devgn's action-drama 'Shivaay' is set to lock horns with Karan Johar's romance-drama 'Ae Dil Hai Mushkil'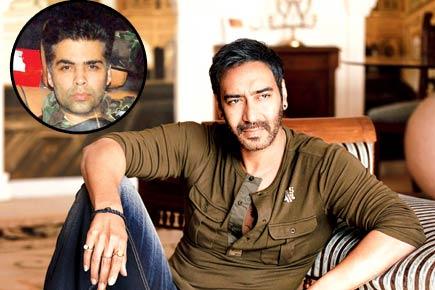 Ajay Devgn on Karan Johar: If I wage war, no one can stand before me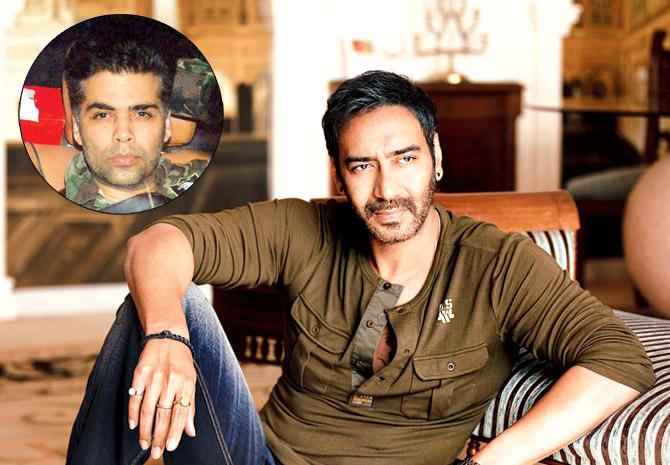 Ajay Devgn and (inset) Karan Johar
Cinephiles will be treated to not one, but two big-budget releases this weekend as Ajay Devgn's action-drama Shivaay is set to lock horns with Karan Johar's romance-drama, Ae Dil Hai Mushkil.
However, though the films will be sharing business over the week, Devgn remains unconcerned. "I am confident about Shivaay," he reasons. "When I announced the release date, no other film was set to release over the same weekend. Now, the audience is bound to get divided, but the better movie will eventually prosper. My film has action and an emotional connect as well, and I am certain that people will like it," says the 47-year-old actor-producer-director, adding that Shivaay chronicles the journey of a father who attempts to protect his daughter.
Johar, who will be battling against Ajay for the Diwali weekend profits, was a friend of his wife, Kajol, a regular feature in the films of the former. The filmmaker often referred to her as his lucky mascot as well, but the relationship has apparently turned sour of late.
Says Ajay, "The animosity is due to personal reasons and not professional. It has nothing to do with our films. There is no war between us. I am above having a war with anyone. I do my work and don't interfere in anyone's life. If I wage a war, no one will be able to stand before me."
Much like his power-packed words, Ajay is often seen packing in a punch in his films too. But he admits that his 13-year-old daughter, Nysa, warns him against performing action sequences.
"She is worried that I may get injured," says Ajay, adding that at home, he often stays mum about his shoots to keep his daughter and wife from getting anxious. The actor admits that his schedules during Shivaay kept him away from his family for a significantly longer period.
"Nysa was very angry when I left for the Bulgaria schedule. I couldn't meet her or Yug (son) for almost a-year-and-half. But after watching the first trailer, she told me that she was really proud of it and didn't mind the long absence," beams the father.