While shooting for his upcoming film 'Singh is Bliing', Akshay Kumar fulfilled his long-term wish — to do kar seva by polishing devotees' shoes at a gurdwara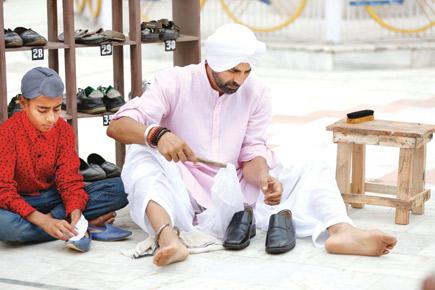 Akshay Kumar

While shooting for his upcoming film 'Singh is Bliing', Akshay Kumar fulfilled his long-term wish — to do kar seva by polishing devotees' shoes at a gurdwara.
The actor was shooting in the vicinity of a gurdwara and after the shoot, he decided to fulfill his long-awaited desire.
The devotees were taken aback to find a star in their midst.