Mid-Day Online exclusively spoke to the original 'Aashiqui' girl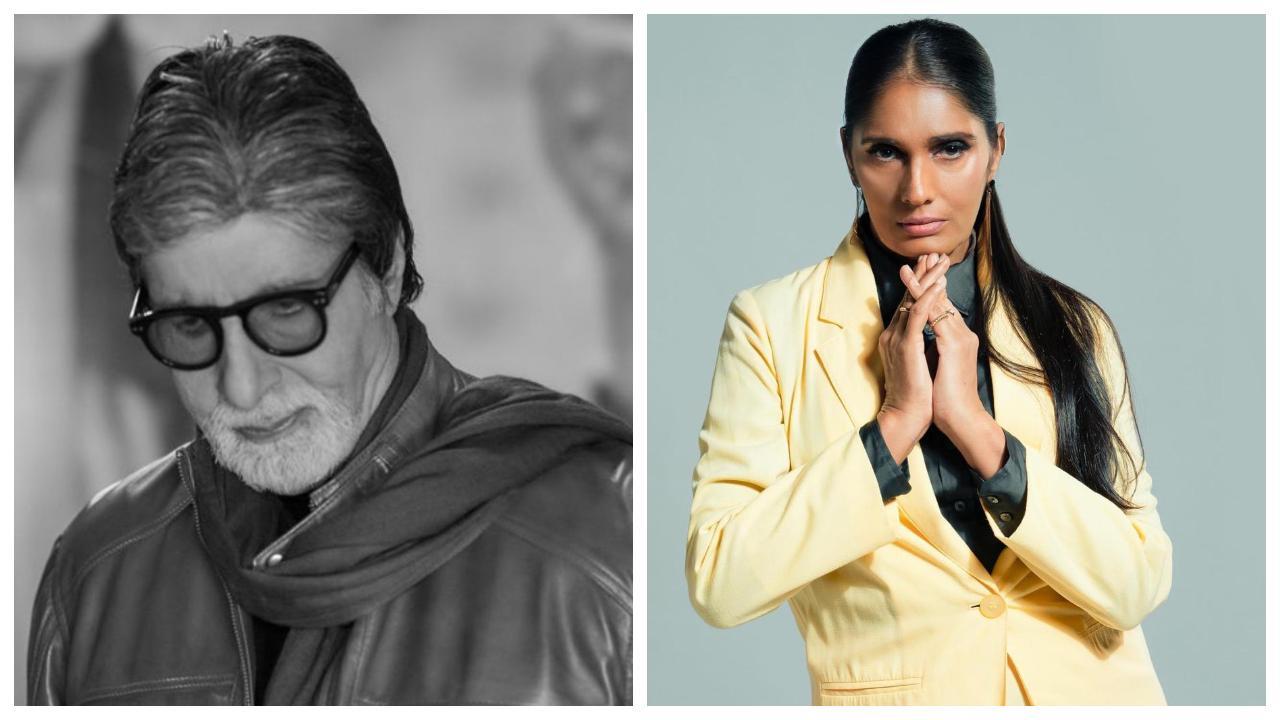 Amitabh Bachchan/ Anu Aggarwal
Almost everyone must be aware of the nineties film 'King Uncle', a film that starred Jackie Shroff in the lead role and was paired opposite the original 'Aashiqui' girl- Anu Aggarwal. But, did you know that, the titular role was initially supposed to be played by none other than Amitabh Bachchan himself! In an exclusive interview with Mid-Day Online, Anu Aggarwal spoke about it.
Also Read:
ADVERTISEMENT
She said, "I am happy to share the birthdate number 11 with Amitabh Bachchan. Even though our months differ— he is 11 October and my original birth date is 11 January! 'Silsila' is my all-time favourite classic. Amitabh has always been gracious whenever he spotted me at a party; with affection of almost motherly love— he and my mother are of the same age. When I was approached to star in the movie 'King Uncle', he was to play the lead opposite me. I was certainly looking forward to working with the legend like him, but, I believe whatever happens is a part of the universal scheme. So, it is to be accepted without any regret. Anyhow, Jackie Shroff was brilliant too in his portrayal of it. Let's face it, it was a different kind of male lead role than the existing normal type then."
Anu, who is now all gearing up for a grand comeback, said, "I am considering acting afresh. The buzz has gone around. There have been a fresh lot of pictures with a professional fashion touch, glamour and with spirituality as the theme, for which I had sat for hours and did the prep for. I worked with the photographer chiseling out small details of the planned and forthcoming pictures. Word seems to have gone out that I am open to hearing script. I am filtering them out right now. I will sign something when the role touches me deep inside me. If you see my very short-lived career, my acting history, you clearly see that it was the out-of-the-ordinary kind of stories/ leads that had me sign up". She added, "As an actor, I look to keep sharpening my acting-saw, as they would say, acting with Amitabh Bachchan could be a step in that direction. It might be an opportunity for filmmakers to give out a film of unexpected value. Even though he is the father of the industry in certain ways, we have some commonalities. We both made it single-handedly in Bollywood."
Ask her what she would like to convey to Amitabh, who just celebrated his birthday, she said, "My message to him is to have self-love and gratitude, for being born as an instrument of unparalleled change… not just in the entertainment biz, but a time in Indian history."
Also Read: Are you looking forward to BTS`s Jimin`s birthday live chat?