Anees Bazmee goes down memory lane with mid-day.com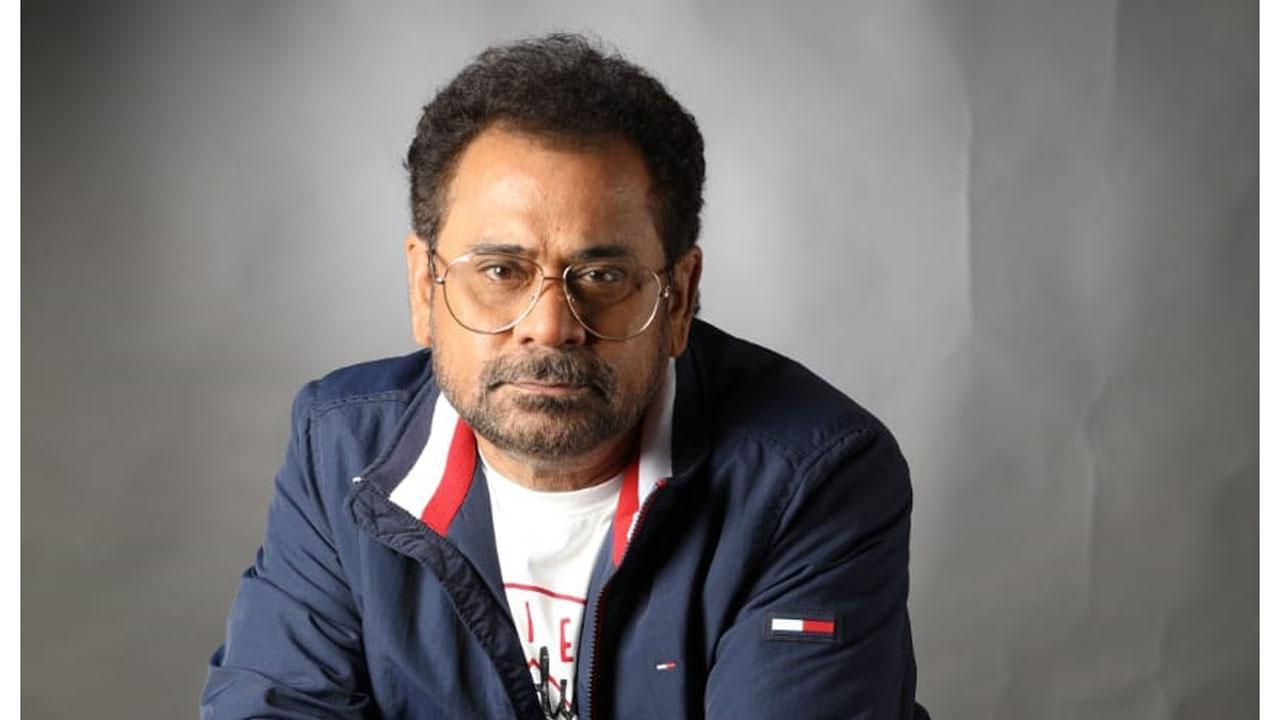 Anees Bazmee
Mid-day. com introduces our series-Director's Diary, where your favourite filmmakers open up about their journey like never before! Join in as their recall their highs, lows and everything in between. This month we have Anees Bazmee, the master of comedy films join us.
> No one from my family is connected to films and even today they have no idea what and how I do. Even after I made No Entry, Welcome and Singh is Kinng, when a hundred people wanted to sign me, a struggling actor visited my home. I was bathing, so my mother served him tea and asked him 'How is Anees's work going on?' That's how simple my family is!
> I didn't even know what I wanted to do in life when I started out. I was into sound recording, then I became assistant editor, I also worked in the art department. Then I realized I don't want to continue with these jobs but I still didn't know what I wanted to do! I joined Raj Kapoor saab for Prem Rog as an eleventh assistant. I was the last assistant who used to give the clap. Suddenly, I felt I can do this job. That is when I decided I want to be a director.
> The strange part is, I always write the best scenes when I'm in a bad mood, tense or upset. For example, I was in a bad mood when I wrote the climax of films like No Entry and Welcome, even Nana Patekar's horse-riding scene. This proves you don't need to be in a good mood to write comedy scenes. I started my journey as a director with Hulchul featuring Ajay Devgn and Kajol, but it was after Pyaar To Hona Hi Tha, that there was no looking back. I went on to direct films like Deewangee, No Entry, Welcome, Singh is Kinng among others and now, I look forward to the release of Bhool Bhulaiyaa 2.
> I wrote my first directorial Pyaar To Hona Hi Tha at night and completed the entire screenplay by morning. My mother knew I love drinking tea so whenever I turned around I always found hot steaming tea ready for me. She was uneducated, but she always felt her son is doing something big. She never used to disturb me or even ask if I require tea as she thought it would disturb my flow of thoughts.
> I called Ajay and he was shooting at Filmistan studio which was close to my home. So, I visited him on the sets and narrated the script over lunch. Ajay was so happy, he immediately agreed to do the film. He inquired about the heroine and I said 'Who other than Kajol?'. We started shooting in the next 10-14 days.
> I had worked with Ajay and Kajol in Hulchul and was sad that the film wasn't as big a hit I expected it to be. I felt guilty that my first film with Ajay, who had trusted me didn't fare well. While making my second film, I felt I have to do something for Ajay and thankfully he earned a lot of praise for that role. Ajay was known for his action roles that time and this was his first romantic character.
> Welcome happened only because of one person — Akshay Kumar. One fine day Akshay told me, 'I watched your film Pyaar To Hona Hoi Tha and I loved it, I would like to meet you.' Welcome was supposed to be a love story, as I started writing the flow changed with characters like Uday Shetty (Nana Patekar) Majnu bhai (Anil Kapoor) Ghungroo (Paresh Rawal) and RDX (late Feroz Khan). Initially, we were to name the film Meri Jaan, but later I decided on Welcome because even people who aren't educated would resonate with this title.
> While making Welcome I got an idea for Singh is Kinng. I called Akshay Kumar and he was in the US. However, he told me I should narrate the film on the phone.
> Akshay, Ajay and Salman Khan are three actors who can gauge whether a film should be made or not, within two minutes of script narration. Akshay immediately told me he is doing the film. Next day Vipul Shah (producer) arrived at my house saying Akshay had spoken to him about the film. The film became a huge hit in Punjab, London, Canada and all over. Even today, when I go to Canada, the sardar community felicitates me and says we thought the film has been made by a sardar, they are surprised to know I'm a muslim. The film was a wonderful commercial entertainer.
> I call Salman Khan 'Dil Khan'. He is a dilwala aadmi. He is a doston ka dost and will go out of his way for you if you're his friend. Call him at 3 am, and he is there for you. No Entry was a big hit and Salman had predicted the box office figures immediately after watching the film. Then I made Ready with him. I will soon plan another film with him.
> I don't believe in planning too much and make one or two films in a year, that's my speed. However, it's not that I take time to shoot. A huge film like Singh is Kinng with five big songs and action sequences, being shot in Australia with the local crew, followed by schedules in Punjab and Mumbai was completed in four-five months. I enjoy working with producers who are organized and plan well with the director and actors about how a film can be completed in four-five months, at the pre-production stage.
> My next film Bhool Bhulaiyaa 2 with Kartik Aaryan, Kiara Advani, Tabu and other actors was planned as a four-month schedule. We completed half the film in a month but then the pandemic hit which was beyond anyone's control. We were shooting in Lucknow and packed up on March 13th. I left for Lonavala thinking I'll be back in a few days but ended up spending 13 months there. Even after I returned, we had a lot of restrictions, we couldn't shoot with actors over 60 years of age, when some important characters from our film are over 60. We had 200 people in our cast and crew and were told only 50 are allowed on the film set. We had to keep sanistising the set and follow all guidelines and protocols. Within two-three days of resuming shoot, three-four people contracted Covid-19 and the shoot was stalled again. Now that the film is finally complete and releasing in March, I can't wait to see how people react to it!