Across his six directed films to date, the filmmaker Karan Johar has presented his interpretation of love uniquely in each, spanning from unrequited to intense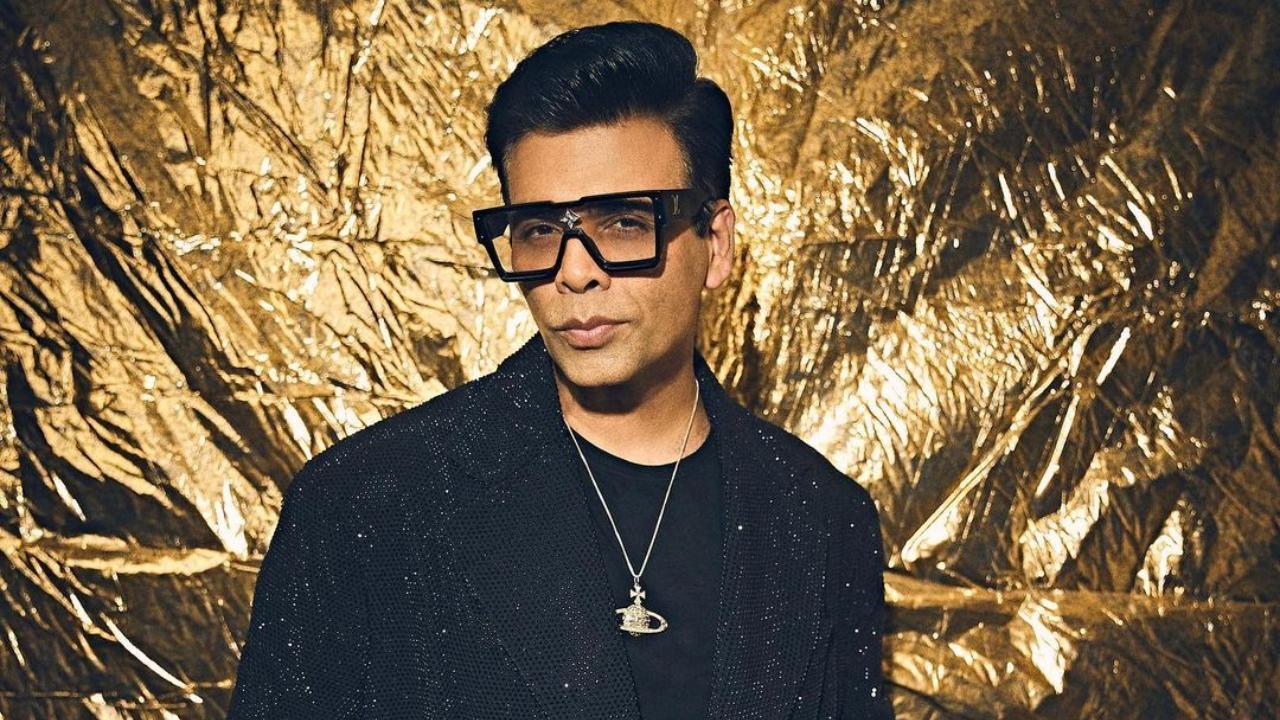 Karan Johar
Even though Yash Chopra was also known for his raging and roaring dramas like 'Deewar', 'Trishul' and 'Kaala Patthar', he's mostly remembered and recalled for the gorgeous and grand romantic sagas he created on the celluloid. His love stories had sweep and soul, and the canvas was mounted with care and charm. One of the earlier filmmakers, or budding filmmakers, that he inspired was Karan Johar. Having acted in Chopra's son Aditya Chopra's directorial debut in 1995, Johar may have imbibed the nuances of filmmaking. He eventually turned into direction and production and followed similar templates immortalised by Yash Raj Films -- Fervent romances with attractive stars.
He has directed six films from 1998 to 2023 and all of them are mostly love stories, but all of them are different expressions of the same emotion. He turns 51, and as he scores a half-century and moves on to his seventh directorial (Rocky Aur Rani Ki Prem Kahani).
ADVERTISEMENT
Here are his last six films and how they captured love differently:
Kuch Kuch Hota Hai (1998)
First love is always special. 'Kuch Kuch Hota Hai' was Johar's debut as a director. It was the story of Rahul, Tina, and Anjali. Two women fall in love with the same man in college in what remains a fluffy, frothy triangle. Shah Rukh Khan in vintage King Khan style delivered three iconic dialogues that only SRK could have made historic- "Pyaar Dosti Hai,", "Hum Ek Baar Jeete Hain, Ek Baar Marte Hain," and of course, the title itself. In many ways, the film made us believe that love is indeed friendship.
Kabhi Khushi Kabhie Gham (2001)
Kjo aimed for the skies with his second outing as a director, both in terms of canvas and characters. This was your in-your-face larger-than-life family saga with all the emotions one needs to make a film of this nature and stature work- Comedy, Romance, and Copious Tears. The title and the tagline were self-explanatory, It's all about loving your family. With 'K3G', as fondly abbreviated, the old days of cinema were back, only bigger and smarter.
Kabhi Alvida Naa Kehna (2006)
'Kabhi Alvida Naa Kehna' was in many ways the filmmaker's ode to 'Silsila'. The man who perpetuated the idea of true love with immense help from his perpetual leading man attempted the theme of infidelity with his third outing. For the first time, Shah Rukh Khan swinging his arms was looked at with disdain since it was for a woman outside his married life. He's a footballer whose career comes to a halt post an accident, he's jealous of his wife's flourishing career. Rani Mukerji, the woman he loves, also falls for him. She has a lovely husband but becomes a victim of callousness. Hers is a story very similar to Preity Zinta from Dil Chahta Hai, both the women finally unite with the men they love, but with different reactions. We root for one, condemn the other. And Johar may have known that.
My Name Is Khan (2010)
'My Name Is Khan' was a delicate and affectionately crafted drama about the repercussions of being a Muslim. Shah Rukh Khan and Kajol don't have to follow any script or dialogue for chemistry. Having worked multiple times together since 1993, their routine and random conversations could also make for an entertaining viewing. And the first hour of 'My Name Is Khan' was a riot. After a tragedy befalls, it turns into what it's trying to convey. A man travels all the way to meet the President of the U.S. to declare his name is Khan and he's not a terrorist. He's not doing this for himself but for his wife. He's autistic and can barely emote, but we sense his love as much as his wife's. For the first time, Khan's limited expressions were put to good use, especially to convey love. 
Student of The Year (2012)
More than the launchpad for Sidharth Malhotra, Alia Bhatt, Varun Dhawan, it was also a relaunch for Karan Johar. This was his first film sans SRK as his hero and first film with debutants. Johar refuses to imagine small and that was apparent in all the frames of this innocuous entertainer. The college campus could easily transport someone into the land of fantasy and so could the way in which the actors were dressed and their characters were designed. Was this a love story? For sure. But more than the girl, the two boys competed for the coveted prize named after the title of the movie. Or was it the other way round? 
Ae Dil Hai Mushkil (2016)
Ranbir Kapoor is certainly not the first one-sided lover of Hindi Cinema, but the blazing popularity of 'Channa Mereya' on social media in the last five years has clearly made him one of the most iconic ones. Look at the gloom on his face when the woman he's just fallen in love with frankly says she's not attracted to him. Look at his desperation when he's informed she's getting married to the very man who once cheated on her. Look at the haughtiness with which he introduces her to the new woman in his life only to make her jealous, albeit in vain. SRK in a cameo explained wonderfully why such love is the best feeling in the world. Given how he has always charmed all his ladies, the choice of him in this cameo is quite a conundrum. Why not Johar himself? 
Upcoming movie
Rocky Aur Rani Ki Prem Kahani (2023)
Karan Johar is returning to the director's chair for a romantic-comedy drama titled 'Rocky Aur Rani Ki Prem Kahani.' This film marks his comeback as a director after 'Ae Dil Hai Mushkil' in 2016. Karan Johar once revealed the film 'Rocky Aur Rani Ki Prem Kahani' is inspired by a real-life family, about whom his father Yash Chopra had told him. The film stars Ranveer Singh, Alia Bhatt, Dharmendra, Jaya Bachchan, and Shabana Azmi. The film is set to release on July 28, 2023.
Also Read: Birthday Special: From 'Dilwale Dulhania Le Jayenge' to 'Pathaan' top 5 successful films of the ace director-producer Aditya Chopra
"Exciting news! Mid-day is now on WhatsApp Channels

Subscribe today by clicking the link and stay updated with the latest news!"
Click here!