Aditya Chopra and Yash Raj Films may have popularised the culture of romance in Hindi cinema, but the filmmaker has also narrated stories that are far removed from the world of gloss and grandeur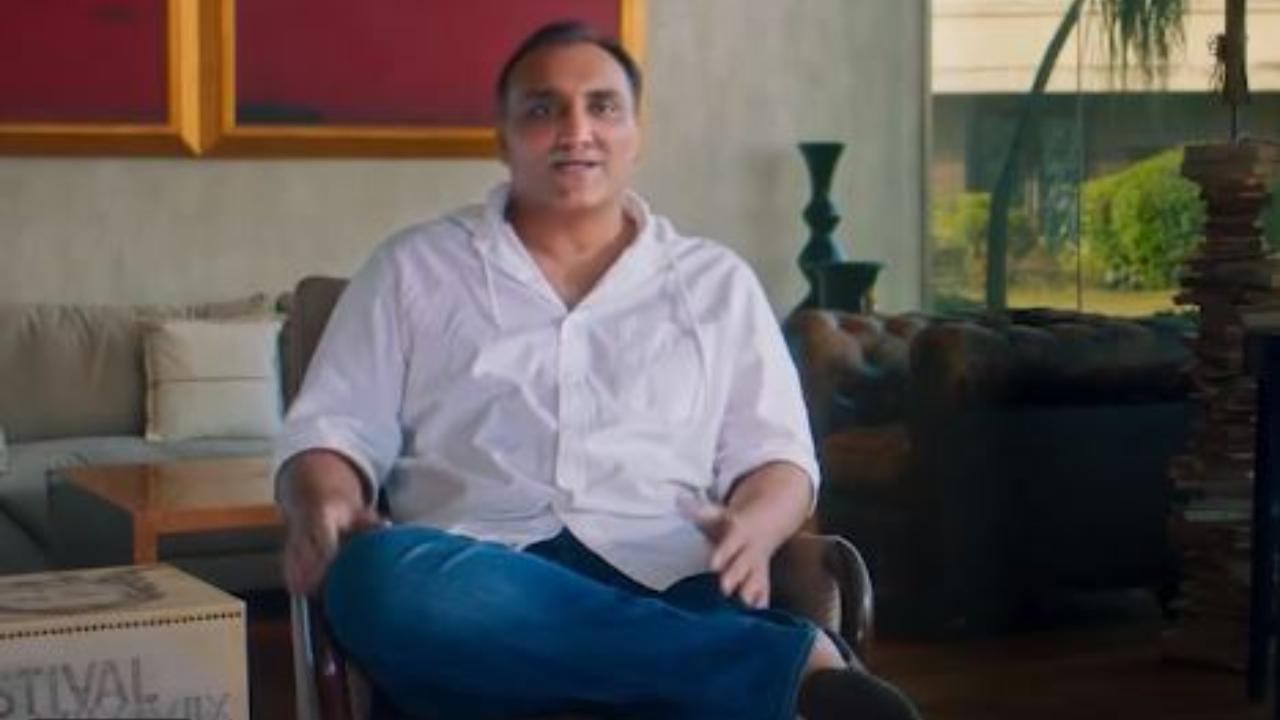 Aditya Chopra in Docu-series 'The Romantics'
Aditya Chopra, son of Yash Chopra and brother of BR Chopra, inherited two key elements from his family legacy: romance and scale. In his directorial debut in 1995 with the blockbuster 'Dilwale Dulhania Le Jayenge,' he captivated audiences with the world he created. Yash Raj Films, known for its larger-than-life sagas, exquisite locations, mesmerising music, and A-list stars, has established a legacy.
Aditya has primarily directed love stories. However, as a producer, he has ventured into more realistic narratives. YRF, one of India's leading production houses, has ventured beyond the glossy world of romance several times in the past decade. While some of these endeavours initially failed to resonate with audiences, they remain courageous experiments.
ADVERTISEMENT
On the occasion of his 52nd birthday, here are a few examples of his films that have gone beyond romance:
Dhoom (2004)
'Dhoom' is now an immensely successful franchise that reinvented the careers of Abhishek Bachchan and Uday Chopra. Back in 2004, YRF attempted to create a world that Rohit Shetty later mastered. 'Dhoom' gave us infectious exchanges between the hero and the villain, flying cars, and montages of some very beautiful and exorbitant bikes. John Abraham as the suave antagonist and Bachchan as his bete noire remain a rivalry for the ages.
Kabul Express (2006)
War documentary filmmaker turned film director Kabir Khan shot this thriller in the landscape of Afghanistan, brimming with mystery and mayhem. Two journalists arrive for a story and are sucked into the terror that controls Kabul. It stars John Abraham and Arshad Warsi, is presented by the late Yash Chopra, so calling Khan's debut 'non-commercial' isn't fair, but yes, for those who savour the other side of the YRF staple, 'Kabul Express' may not excite you.
Chak De! India (2007) and Rocket Singh: Salesman of the Year (2009)
Few filmmakers have shown the range Shimit Amin has in his career. He began with a gangster flick, followed with a sports drama, and continued with a film about something we all detest but will miss in 2021: the office space. 'Chak De! India' and 'Rocket Singh' were films about a man's journey in a familiar land and the challenges that he encounters. Shah Rukh Khan's hockey field and Ranbir Kapoor's office desk are filled with people who look at these heroes with disdain. Both Kabir Khan and Harpreet Singh Bedi are superheroes without the capes or any histrionics. One wants to conquer the World Cup, and the other wishes for integrity in the business world. Khan and Kapoor were barely Khan and Kapoor, yet they delivered what remains one of their most rousing performances so far.
Dum Laga Ke Haisha (2015)
Is there any other actor who understands the milieu of the heartland as tenaciously as Ayushmann Khurrana? Who but Bhumi Pednekar to essay a woman who hails from a small town, the very representation of the soil? Her name says it all. This charming ode to nostalgia begins as a hate story and slowly morphs into a romance with a sport in its climax, where the husband literally has to lift the burden of his wife to win a coveted prize by none other than Kumar Sanu, arguably the biggest name in the music industry in the 90s. Anu Malik marked his solid return as the music director with one comforting melody after another. The 1990s were truly the best.
Fan (2016)
Maneesh Sharma and Aditya Chopra wanted to pay homage to the legacy of Shah Rukh Khan and also paint it with a critical lens. A fan (Khan as Gaurav), a superstar (also Khan, as Aryan Khanna), and a tragedy (Khan vs. Khan) were what transpired in the narrative of this thriller. People have issues with the second half, critiquing the fan's means to seek revenge from his idol. A sudden case of mistaken identity triggers Gaurav's objective, and we witness what personally remains an audacious attempt. Gaurav resembles Aryan, and it could have been nothing else but his face as the object of retribution. With Fan, SRK not only showed the magnitude of his stardom but also displayed how the biggest of stars are inconsequential without a… FAN.
Sultan (2016) 
While not a conventional love story, 'Sultan' is an inspiring sports drama directed by Aditya Chopra. Starring Salman Khan as the titular character, the film showcases the journey of a wrestler seeking redemption and personal growth. Chopra's directorial finesse, coupled with powerful performances and engaging storytelling, made 'Sultan' a critical and commercial success.
Also Read: Nawazuddin Siddiqui Birthday 2023: 5 uniquely performed scenes