The filmmaker Imtiaz Ali revels in rebellion through the world of romance and fetishises in creating lost people who ultimately rediscover their being.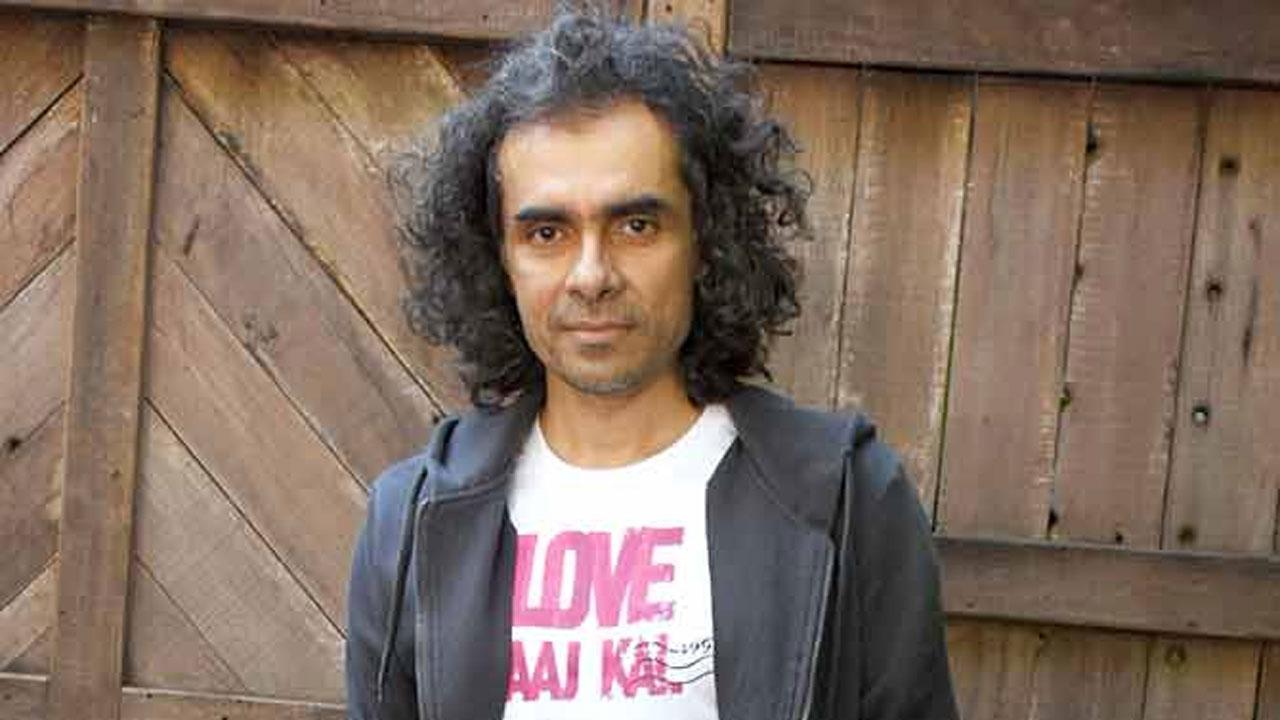 Imtiaz Ali File.Pic/Yogen Shah
Imtiaz Ali hits a half-century. He turns 50 and his cinema is 16 years and running. The filmmaker has directed eight films from 2005 to 2020, and nobody knows what he's going to throw on us next. He has seldom believed in over-exposing his films on social media and his interviews and interactions suggest he's a man of a few words. He lets his characters do all the talking. It seems they are speaking on his behalf, unleashing all the emotions.
Ali's cinema suggests he's fond of madness, mayhem, and metaphors, which stuff his films with magic, at least the ones in the beginning. Decoding what he was trying to say in all of them could be tough, but also worth giving a shot:
ADVERTISEMENT
Socha Na Tha (2005)
Never did anyone imagine a debut would be such a charmer and a cracker. The penchant for confusion began right from the first time his name appeared on the celluloid. Viren (Abhay Deol) and Aditi (Ayesha Takia) meet, separate, meet again, get separated again, and in between, fall in love. It takes one ballsy settlement of eloping to unite forever. The perplexity of the hero finally settles towards the end, Aditi was the one for her all the way. He didn't ponder, nor did she. Hence the name!
Jab We Met (2007)
The film that made Imtiaz Ali the filmmaker he is, this romantic-comedy was about a crestfallen businessman and a chirpy motormouth. He has been dumped, she's eloping to meet her boyfriend, they are in the same train and destiny takes them to unseen places, unexpected twists, and expected conflicts. Geet (a rip-roaring Kareena Kapoor Khan) borders on the obnoxious, and a tad bit offensive, but the actor, channeling her hamming avatar she left behind after 'Main Prem Ki Diwani Hoon', never allows her to become unlikable or unbearable. She's all of the above only for Aditya (Shahid Kapoor), the very man in question. Time and her company transform him into a spirited soul and Geet becomes a replica of him when they meet again. Irony never felt this brutal and beautiful. Whoever said opposites attract, 'Jab We Met' might be his/her favourite film. 
Love Aaj Kal (2009)
Ali was aspiring for something more audacious and grand after the success of 'Jab We Met'. The canvas was bigger and the stakes were higher. His moment of glory that came from his last film allowed him to use its name on the posters and in the promos of this romance. It was the story of Jai and Meera (Saif Ali Khan and Deepika Padukone) and the story of Veer and Harleen Giselli Monteiro. Veer was played by Rishi Kapoor in the present and Khan himself in the past. Jai reminded Veer of his younger self, so Ali cast Khan himself as both the characters. It was an impressive move and also allowed the actor to explore the emotional complexities of love with more depth. And just like his last two films, love became a matter of concern, confusion, and conflict. And it all culminates in two time zones with what else but a happy ending. The film was predictable but also very likable. 
Rockstar (2011)
Two consecutive successes allowed Ali to go grander and wilder with his next. The empty lanes of Ratlam were taken over by the gorgeousness of Kashmir, the exquisiteness of Prague, and the haunting frames of Italy. And traveling through these geographical expanses was Janardan Jakhar (Ranbir Kapoor as an aspiring musician) who later becomes JJ, the violent, vociferous rockstar. You cannot separate love and longing from Ali's films, and this musical is filled with both, a little more of the latter in fact. He's told one cannot become a rockstar unless he has his heart broken. At first, his attempts on Heer (Nargis Fakhri) seemed farce, they later turned frightening. 'Rockstar' was powered by A R Rahman's music and Irshad Kamil's poetry. And fueling the narrative further was Kapoor and his man-child madness. The man did discover himself and fulfilled his dream, it came at the cost of a personal tragedy. The finale of Heer's spirit smiling at Jordan was bittersweet. She was called Heer after all, how could this love story end happily? The joke is on us!
Highway (2014)
This was romance at its complicated best. Veera is kidnapped at a gas station by a bunch of bandits. The yelling for help transforms into requests for not going back a few days later. Veera was essayed by Alia Bhatt, who was at the brink of blooming into a bonafide performer. 'Highway' is arguably the only time a victim has found solace in her abductor's den. She gets to discover unseen landscapes and feels like a free bird. She has escaped claustrophobia. Mahabir, the leader of the bandits, at first, reprimands Veera for her free-spirited nature, looks at her with shock, and eventually falls for her. They both are separated by their privileges and united by their haunting past of sexual abuse. A bandit's love story with his victim gave this drama a distinctive touch, and a devastating finale. It was not shocking, but unquestionably heartbreaking.
Tamasha (2015)
Acclaimed films that fail to find deserving success are not easy to watch. 'Tamasha' was the story of Ved (Ranbir Kapoor again) and his Corsica diaries with Tara (Deepika Padukone). He aspired to be an artist, he was stuck in a corporate job, and this trip gave him the best opportunity to be who he was. He was Don, he was dazzling, he was free-spirited. When the two went back to Delhi, he went back to being Ved. Tara walked out of this relationship since she wanted to be with Don. The transformational portions of 'Tamasha' echoed the sentiments of 'Rockstar', with unpredictable outbursts and emotional anguish. And we knew this animal would only tame when he was on the stage, with Tara, the shine in his life, by his side. There was a luminous metaphor there. 
Jab Harry Met Sejal (2017)
A girl loses her engagement ring, a flamboyant, promiscuous tour guide helps her out to find it again. She finds herself before she can find the ring. Metaphor again, but this time, a little jaded and jarring. This is Ali's most underwhelming film yet, with Shah Rukh Khan and Anushka Sharma saddled with banal scenes that add nothing to the narrative. Finding the ring becomes an excuse for the film and the filmmaker to travel through different locations across continents and give this supposed rom-com a rich look. Since Ali is fond of metaphors, let's just say he lost the plot how Sejal lost her ring. 
Love Aaj Kal (2020)
Personally, this could have been fun. And some portions showed spunk. Ali cast two actors who represent young generation- Kartik Aaryan and Sara Ali Khan. It can be argued that they were two of the most confused protagonists of recent times. Nobody knows what they would choose in the end, career or love. The plot is similar to the old one of the same name, with more frustrations. It was dismissed instantly, but it deserved more time, just like love. 
Also Read: Imtiaz can't wait to watch Rockstar's 'Mandy' Sanjana in Dil Bechara