Saif Ali Khan is away from and beyond the Khan trinity, he lets his cinema function the way he wants and the way he wishes, he doesn't care about who has bigger hits and more blockbusters. He's more concerned with what he brings with his films and performances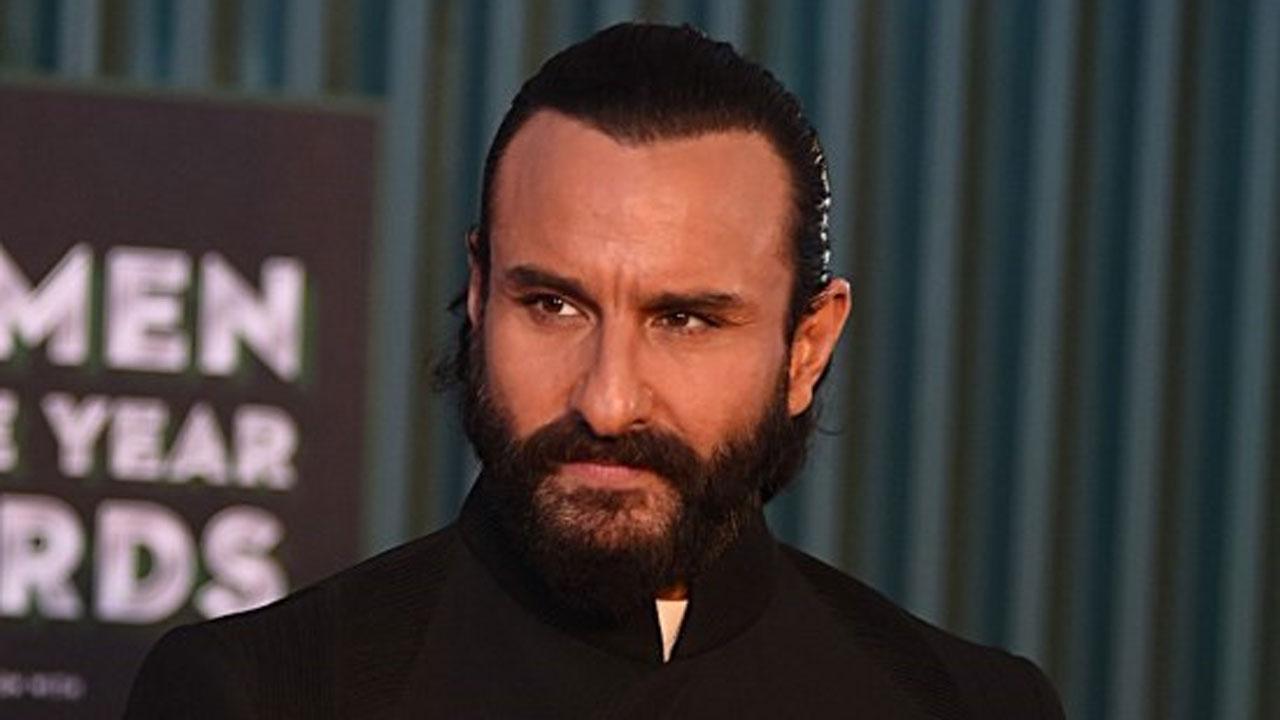 Saif Ali Khan Picture Courtesy: AFP
Saif Ali Khan has had a rather unpredictable career. Debuting in 1992, he had some successes, many misfires, and a number of disasters. And yet, to say in the language of the Hindi film industry, carved a niche for himself. He has played urban characters and also catered to the lowest denominator by being total 'Sadak Chaap' in all fascinating ways.
Khan, who celebrates his birthday today, is away from and beyond the Khan trinity, he lets his cinema function the way he wants and the way he wishes, he doesn't care about who has bigger hits and more blockbusters. He's more concerned with what he brings with his films and performances. 
So what exactly have his successes done for him? One of the first successes of his career was YRF's 'Yeh Dillagi' in 1994, fondly remembered for the 'Ole Ole' track that introduced to us this flamboyant, flirtatious character. Long, unkempt hair, bordering slightly towards effeminacy, Khan was the embodiment of everything that could be questionable and offensive in 2021. Had it not been for his sacrifice in the climax, this love triangle could very well be ripped apart for the way it projected love.
In the same year, he teamed up with the same actor from the film above, Akshay Kumar, in almost the same look, but a diametrically opposite character. 'Main Khiladi Tu Anari' saw him as Superstar Deepak Kumar. The actor is suffocated by playing extended versions of himself in his films, he's desperate for reinvention and extending his oeuvre.  Enters Inspector Karan Joglekar and he knows what his next celluloid character would be. A film star is starstruck by a police inspector who refuses to be intimidated by his aura. 
Despite playing a Superstar, Khan's fixation for Kumar was endearing and it ultimately subverted the idea of stardom. The tricky question here is- Was Deepak Kumar a better actor than Saif Ali Khan? Or was it the other way round?
Seven years later, Deepak Kumar and Saif Ali Khan, both may have found their reason to shine and grin due to Farhan Akhtar's directorial debut 'Dil Chahta Hai'. The unkemptness was gone, the awkward delivery vanished, the constant nagging for a meaty role in 1994 finally evaporated right at the beginning of the Millennium. Here, Khan was Sameer, lovable, lost, and a limbering fool. He's constantly petrified and confused when it comes to love, just like most men who don't encounter the true essence easily.
He's cheated by a crook pretending to be in love with him, his girlfriend walks out of their relationship, and the woman he falls for already has a boyfriend. And Khan essayed the tumultuousness with ease, breeze, and charm. Almost a decade after debuting in Hindi Cinema, Khan found a role that resurrected his career. Deepak Kumar would have been proud of Sameer, and Inspector Karan Joglekar jealous. 
The period between 2004 and 2007 was arguably the best in his three-decade career. With the success of 'Hum Tum', 'Parineeta', 'Salaam Namaste', he showed fans, naysayers, and the industry he had it in him to carry a film without the support of another actor and make it walk with pride towards success, rather than making it crawl. And what 'Dil Chahta Hai' was to 2001, 'Omkara' could be to 2006, specifically for Khan.
Shedding all his flamboyance and stripping all of his urbanised aura, Khan was at his rustic, dirtiest best. He played Langda Tyagi in Vishal Bhardwaj's chilling adaptation of William Shakespeare's Othello. He's driven by greed, hope, vengeance, and destruction. There isn't a trace of guilt as he remorselessly annihilates relationships and bonds. He isn't just physically repulsive but mentally hideous too. This was Khan at his finest outing. He proved the milieu isn't as crucial as the meat is.
There were many other shades of grey in equally compelling (almost) classics like 'Ek Hasina Thi', perhaps his first tryst with villainy. Karan, the character he essays, is charming and mysterious. Who else but Sriram Raghavan could've done justice to this juicy thriller that laid its foundation on passion and deceit! Two years later, in Homi Adajania's 'Being Cyrus', Khan cheated on the audience by making them believe he's the nice guy, being the bad one all along.
That's pretty much his career, his failures and misfires may have led the audiences to believe he isn't a bankable star, but his eccentric film choices leave you wide-eyed, making you realise he was a bonafide star and a dependable actor all along. 
Also Read: See photos: Saif Ali Khan is the new 'blue-eyed' boy in Bollywood, quite literally!