The 'Poster Boys' of Bollywood, Sunny Deol, Bobby Deol and Shreyas Talpade are gearing up to tickle our funny bone on the 8th of September, 2017. We recently learnt that the shooting of the film was wrapped up at a lightning speed of 37 days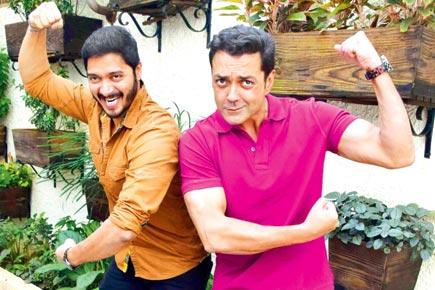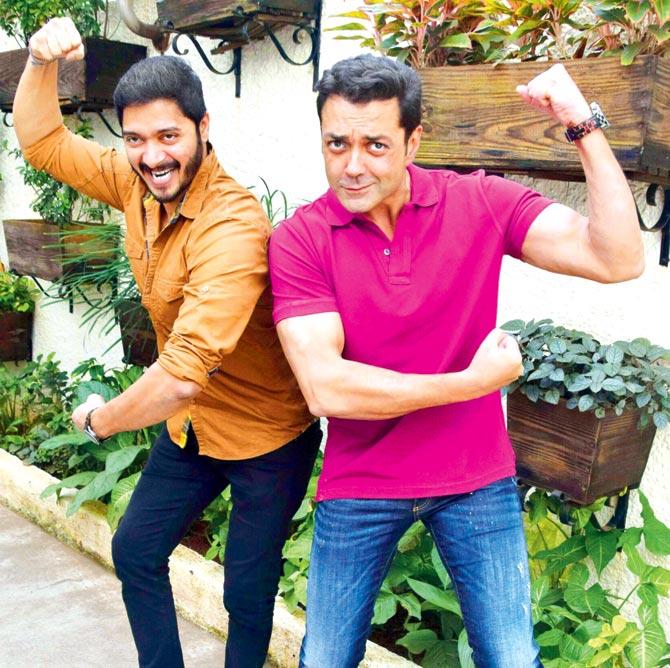 Shreyas Talpade and Bobby Deol
The 'Poster Boys' of Bollywood, Sunny Deol, Bobby Deol and Shreyas Talpade are gearing up to tickle our funny bone on the 8th of September, 2017. We recently learnt that the shooting of the film was wrapped up at a lightning speed of 37 days!
This not only shows the efficiency of director Shreyas Talpade and his team, but also the active involvement of the star cast. Having known to be Sunny Deol's fastest film shot till date, the actor along with Bobby and Shreyas have dedicated themselves to this project whole-heartedly.
Looking at their efforts, the star cast has left no stone unturned to promote the film!
A source close to the film also mentioned about Bobby Deol's hectic schedule and said "Bobby was working non-stop for 36 hours. After a day of working and travelling, he was in Hyderabad for the shoot of 'Yamla Pagla Deewana 3'. As it was an all night shift, he headed straight to Mumbai right after the shoot and was present there the next day to promote Poster Boys on the sets of a reality show"
Well, we must say that we are really amazed by the dedication of these Poster Boys!
Poster Boys is produced by Sony Pictures Networks Productions, Sunny Sounds Pvt Ltd, Shreyas Talpade and Deepti Talpade. A light hearted comedy-drama starring Sunny Deol, Bobby Deol and Shreyas Talpade. Directed by Shreyas Talpade, the film is slated to release on September 8th, 2017.