Family, friends and colleagues from the industry, including Javed Akhtar, Salman Khan, Abhishek Bachchan, Rakesh Roshan, Shilpa Shetty Kundra, Satish Shah, Arjun Kapoor, Ranbir Kapoor, Sikander Kher, David Dhawan, Zoya Akhtar, Farhan Akhtar, among others turned up to offer their condolences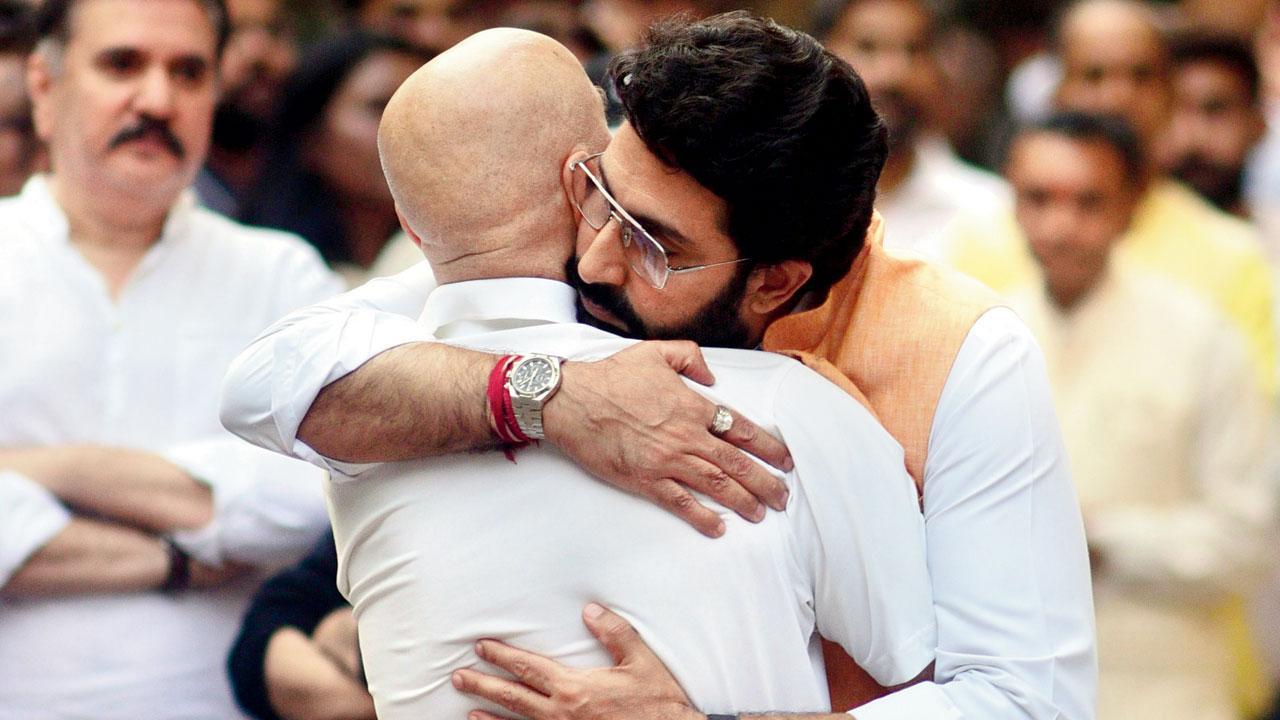 Abhishek Bachchan, Anupam Kher, and Sikander Kher
Actor-filmmaker Satish Kaushik, 66, whose comic timing in classics such as Mr India and Jaane Bhi Do Yaaro is still remembered, died after a heart attack in the early hours of Thursday.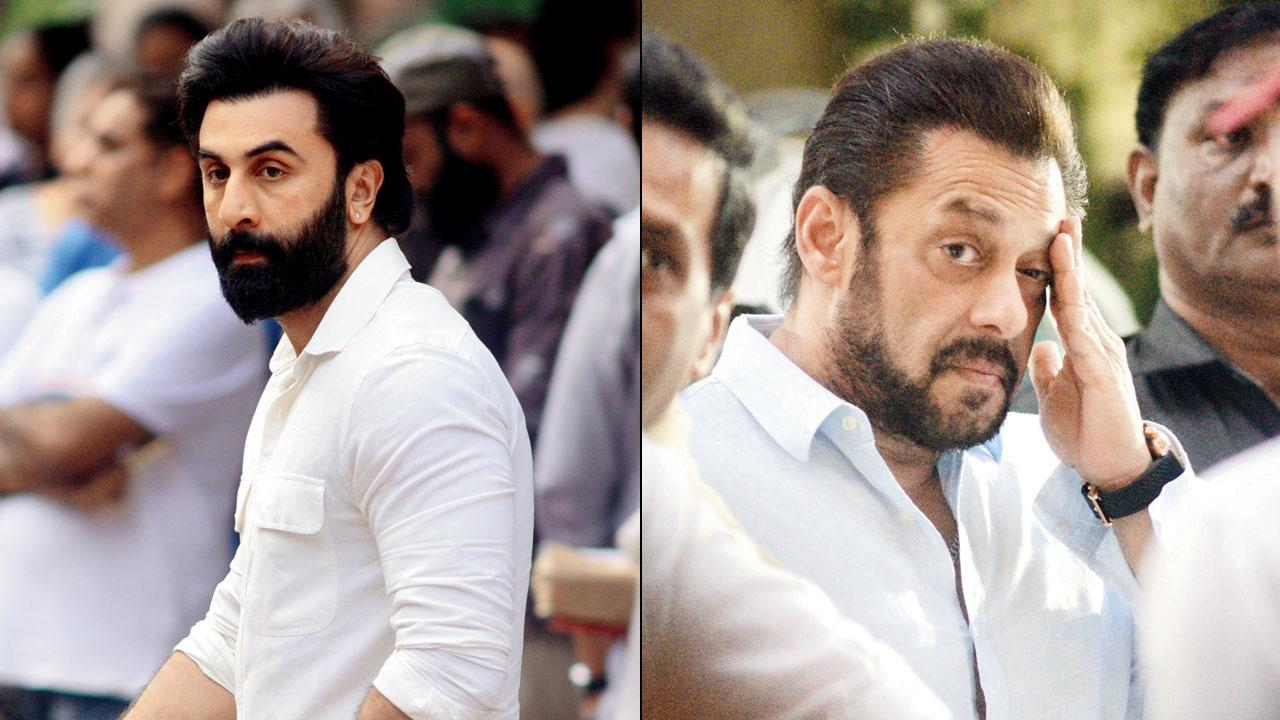 Ranbir Kapoor and Salman Khan. Pics/Rane Ashish and Instagram
ADVERTISEMENT
Family, friends and colleagues from the industry, including Javed Akhtar, Salman Khan, Abhishek Bachchan, Rakesh Roshan, Shilpa Shetty Kundra, Satish Shah, Arjun Kapoor, Ranbir Kapoor, Sikander Kher, David Dhawan, Zoya Akhtar, Farhan Akhtar, among others turned up to offer their condolences.
Also Read: Actor Satish Kaushik cremated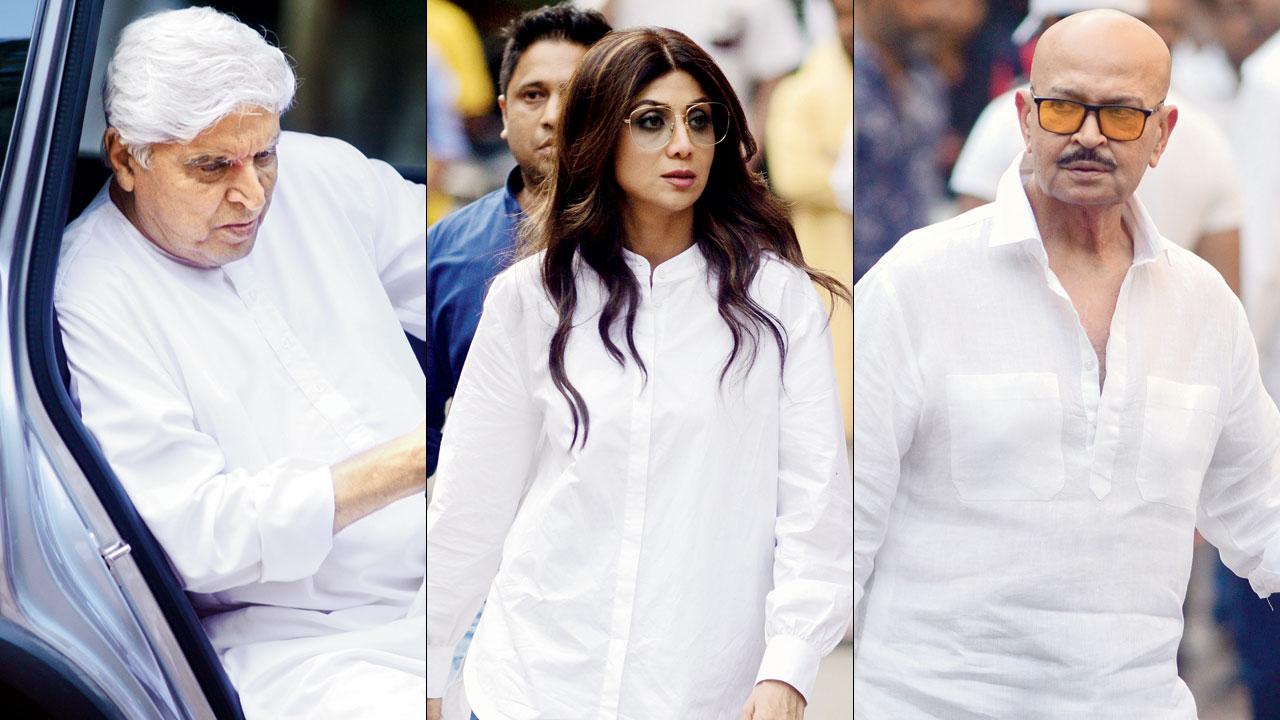 Javed Akhtar, Shilpa Shetty Kundra and Rakesh Roshan