Boman Irani joins mid-day.com's Celebrity Pet Parents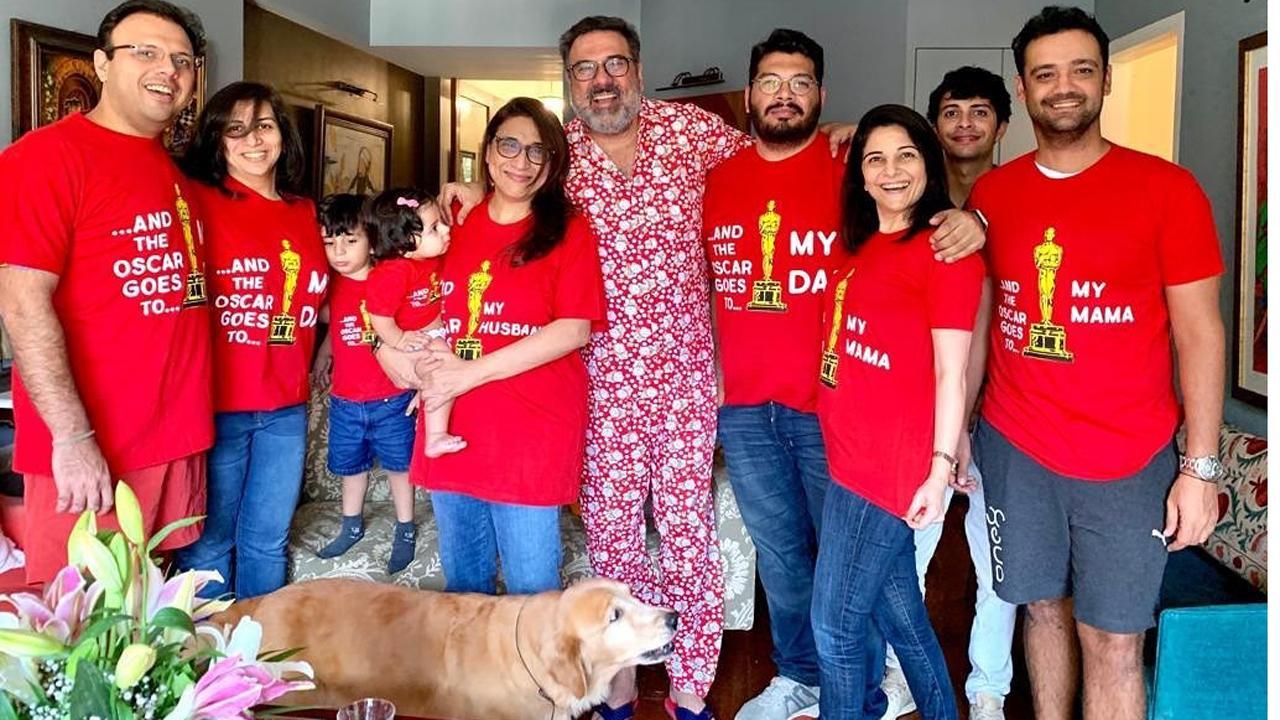 Boman Irani with his family
Veteran actor and producer Boman Irani, confesses that he used to be petrified of dogs, having been bitten by them on multiple occasions as a child. 
However, his wife Zenobia and daughter both huge animal lovers changed all that. 
Today he can't do without his daughter's pets, Gina and Lisa even if he gets accused of pampering them too much. 
Boman said, "I was not a pet lover, I've been bitten too many times as a kid because we had dogs in the compound that were ferocious and it was petrifying. However, it was like an unspoken caviar with my wife Zenobia. When I visited her house the first time, she said  - 'You love me, you got to love my dog first.' So I said 'I love dogs. End of story.' The moment Lisa came into my life, it calmed me as a human being and made me more sensitive. How do they know youre upset or not well? How do they figure these things out. That antenna of theirs is so alive."
Find out all about Boman and his pets in the video! Did you like Jin`s speech at MAMA 2022?