Trainer to Vir Das, Ali Fazal, Mrunal Thakur, and Pooja Hegde dismisses claims that kick-boxing is a skill best learned in childhood as he discusses catering to diverse aesthetic requirements of film folk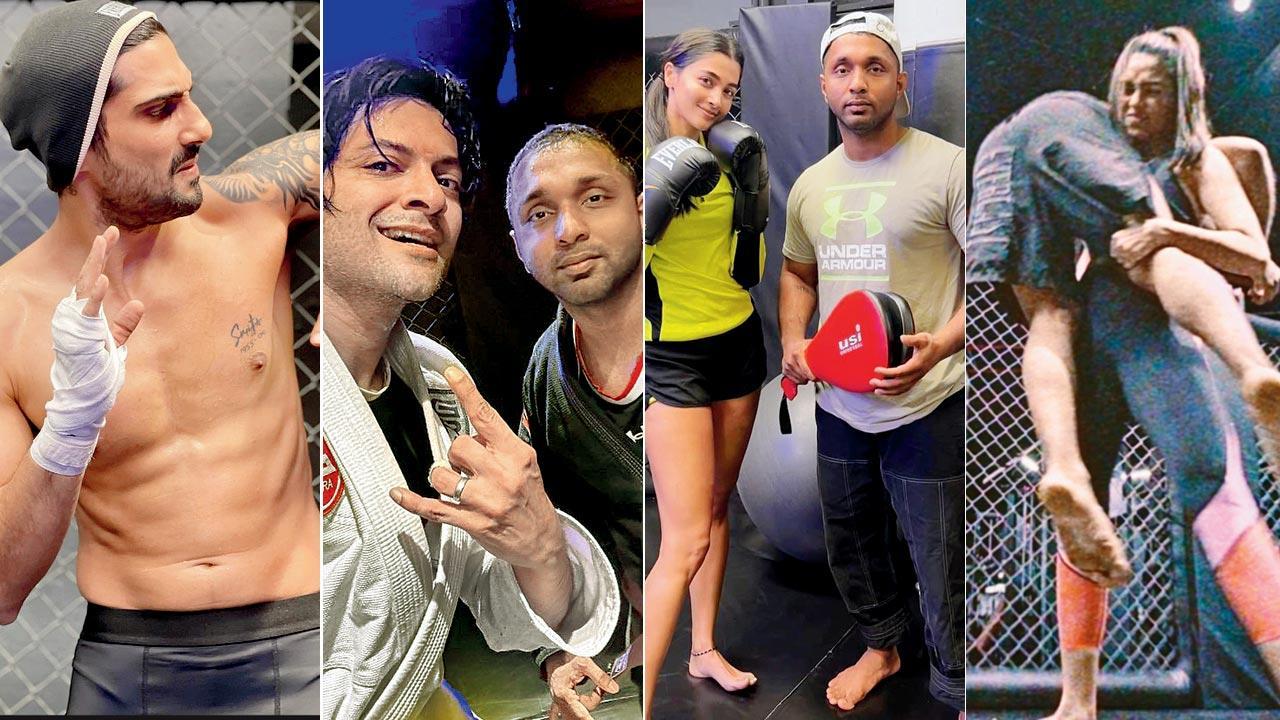 Nair, who also trains Prateik Babbar; has worked with Ali Fazal to design an action sequence for the actor's upcoming series, Mirzapur 3; Nair encourages his celebrity clients, including Pooja Hegde, to practice kick-boxing, which, he says, boosts self confidence, and, like every other sport, enables a practitioner to develop discipline; Apart from combat sports, Mrunal Thakur continues to train in various disciplines over online sessions. Pics/Instagram
Listen to this article
Celebrity fitness coach Rohit Nair: Combat sports can be learned at any point in life
x
In catering to a gamut of celebrities, fitness professional Rohit Nair has found himself addressing varied requirements. "[Actors] want to gain muscle mass, and [actresses] hope to lose weight and acquire muscle definition. Nowadays, actors like to have a grip on action, and come to me to [learn a few tropes]. I also assist them with [choreographing] action sequences," says Nair, who recently concluded designing a jail sequence for Ali Fazal for his upcoming series, Mirzapur 3. 
In tweaking the proportion of cardio, weight-lifting, and combat training in his clients' charts, Nair, a proponent of the MMA form of kickboxing, makes a case for its functional benefits. "It boosts one's self-confidence, and is eventually a sport, which, when practiced dedicatedly, enables them to develop discipline." 
Tricks for weight gain 
ADVERTISEMENT
Nair, who is currently training comedian-actor Vir Das for a project, reveals, "He needs to add muscle mass before he starts shooting next year, which is why we have increased the amount of weight-lifting [sessions] in his routine, and have encouraged him to follow a high protein diet. This is also what we continue to do with Prateik Babbar, who has similar requirements." 
He admits that gaining muscle mass and tweaking the physique of individuals who are "generally fit" requires more effort. "And that's precisely why consistency plays a crucial role. Often, we need to make workouts interactive [only so that actors] can stay motivated. We may blend weight-lifting and functional exercises. At times, I train them at the beach or encourage them to run outdoors." 
However, when pressed for time, he sticks to the basics. "If an actor needs to achieve a desired look in a short period of time, we adhere to push-ups, and leg movements, executing exercises with moderate weight, and pulling off as many repetitions as possible. Attention is paid to avoiding injuries, which can extend shooting schedules for a long time." 
Caloric arithmetic is a tad different
While a fitness plan is specifically crafted to bring about desired results, Nair says both weight loss and weight gain can be achieved by following the same exercise plan. "It is the diet that must drastically change. If you burn 2,500 calories a day and hope to gain weight, you need to consume 3,000 calories. And if you want to lose weight, you should consume 2,000 calories. However, it's important to consider where these calories are coming from. The fats you consume must be healthy fats, and the protein content needs to be higher than both carbs and fats. If you look at Boman Irani and John Abraham, they may weigh the same, but one will always hope to look like John," he says while establishing the importance of a high-protein diet in building a muscular frame. 
Combat for all
Given the nature of the format that requires one to have good mobility, it has been assumed that combat sports like kick-boxing are best learned early on in one's life. However, Nair asserts that the effort that goes into developing mobility is often overestimated. "Even if a person develops good mobility but doesn't maintain it, they will be adversely affected. Similarly, if a person begins to work on it at a later stage in life, they can develop it, appreciably. So, combat training can be learned at any point in a person's fitness journey."
The Cheats: Sunny Hinduja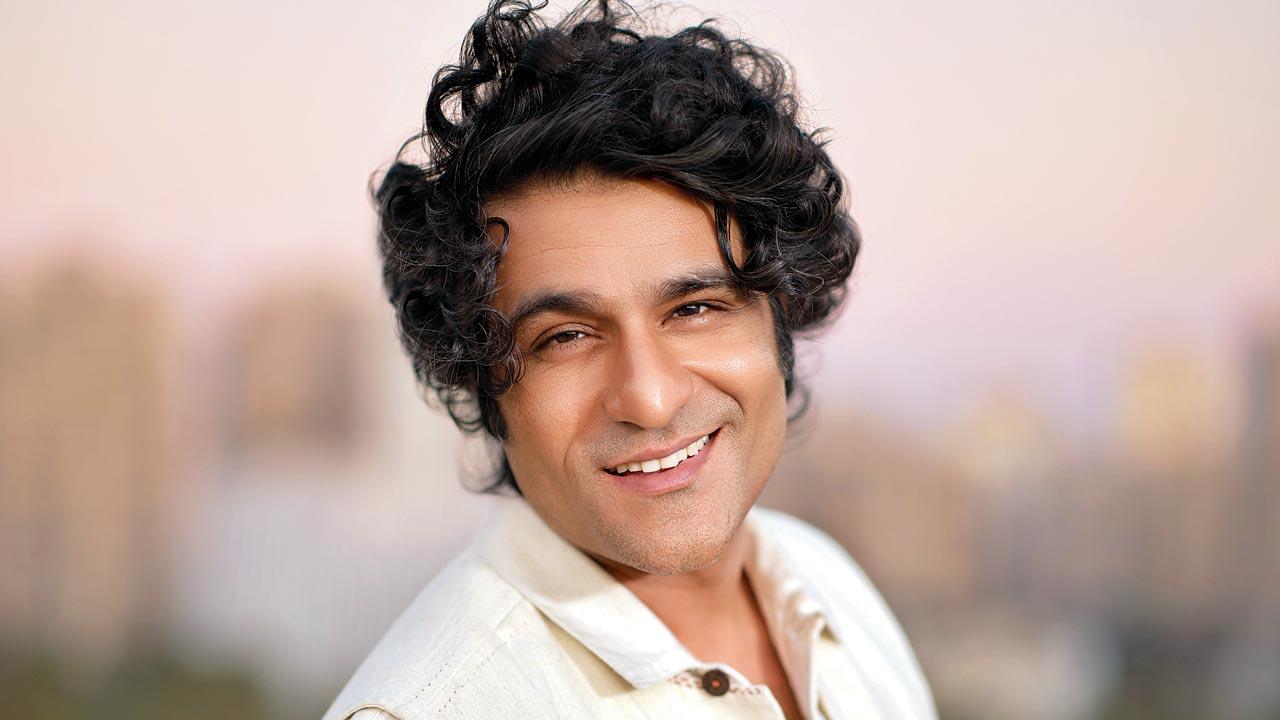 What's your cheat meal: Pizza—I love it. I also enjoy dosas and pani puri, which I call semi-cheat meals.
How often do you indulge: I've been told to do so once in two weeks, but I indulge each week.
Cheat meal Vs cheat day: I stick to one cheat meal.
Do you compensate for it: I definitely try to do so. If I cannot [fit in an entire routine] I, at least, head for a walk, apart from doing my regular training. I do so for my peace of mind.
Inside Dino Morea's Fridge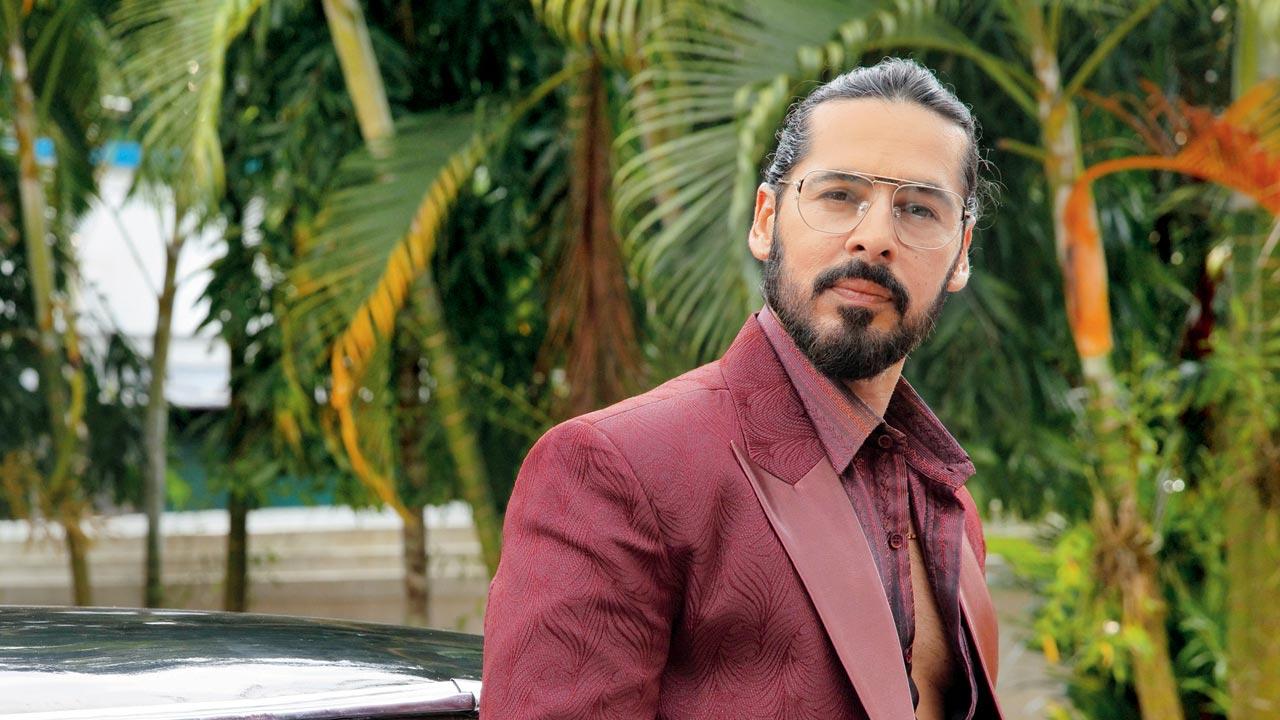 Yogurt
Ice cream
Chocolate
Coconut water
Assorted sauces
Fitness tip that works for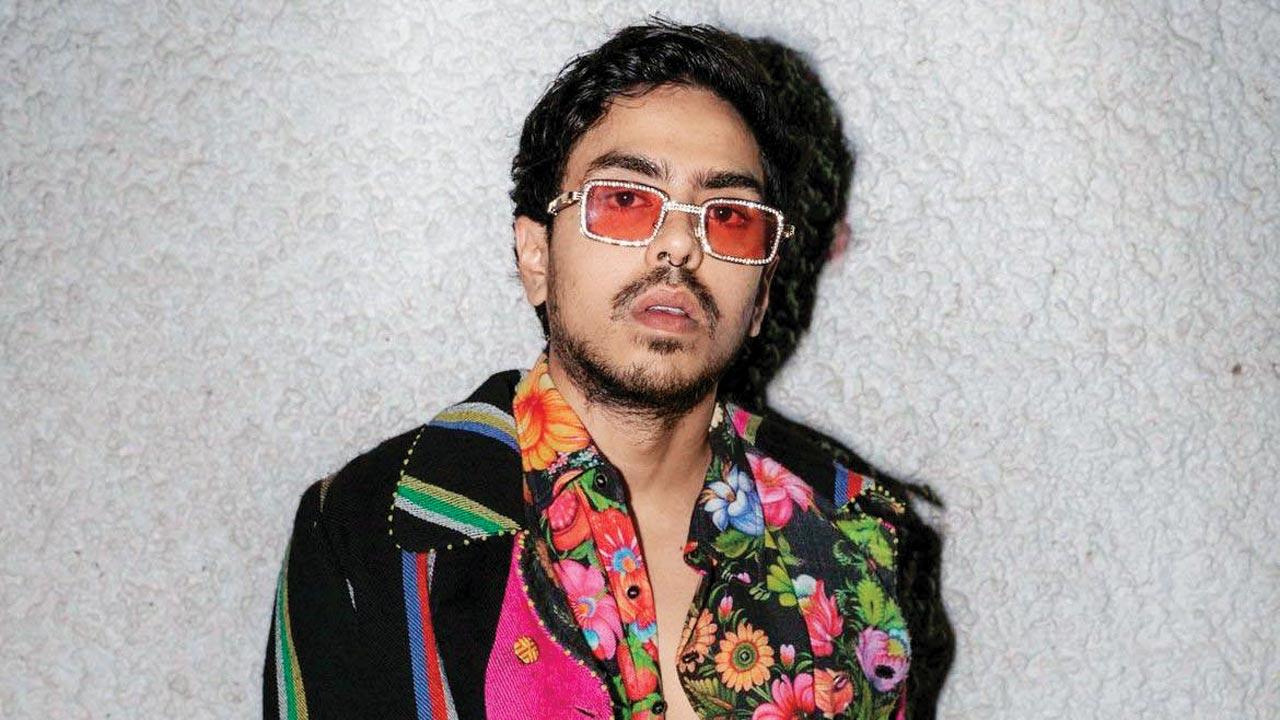 Adarsh Gourav
Fitness is more about mental discipline than physical discipline. To achieve their goals, people should be stubborn. Train even when you don't feel like 
doing so.
"Exciting news! Mid-day is now on WhatsApp Channels

Subscribe today by clicking the link and stay updated with the latest news!"
Click here!