WhatsApp forward doing the rounds shows how demonetisation has affected even the Bachchans -- 'first family of Bollywood' -- with 'bahu' Aishwarya and mom-in-law Jaya Bachchan 'sharing the same sari'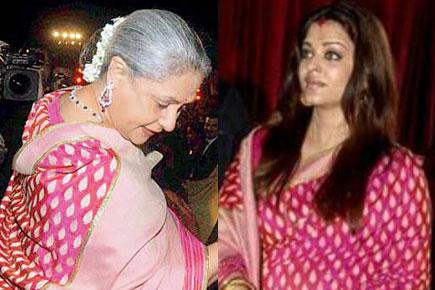 WhatsApp joke! How demonetisation has affected Aishwarya and Jaya Bachchan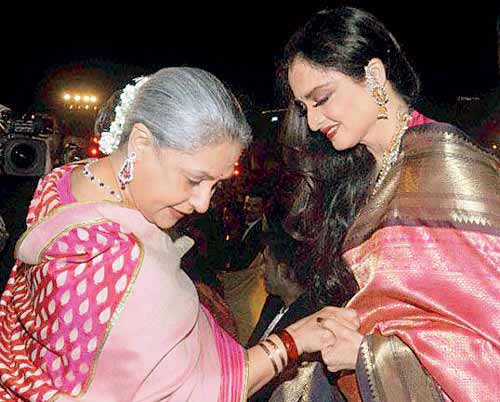 Jaya Bachchan and Rekha chat at the 2014 Screen Awards
Demonetisation has taken a toll on every Indian. And the repercussions are being felt by even the first family of Bollywood -- The Bachchans. Or that's what some people would want us to think.
A message that recently went viral on WhatsApp shows both Bachchan matriarch -- Jaya -- and her daughter-in-law Aishwarya Rai Bachchan wearing the same sari.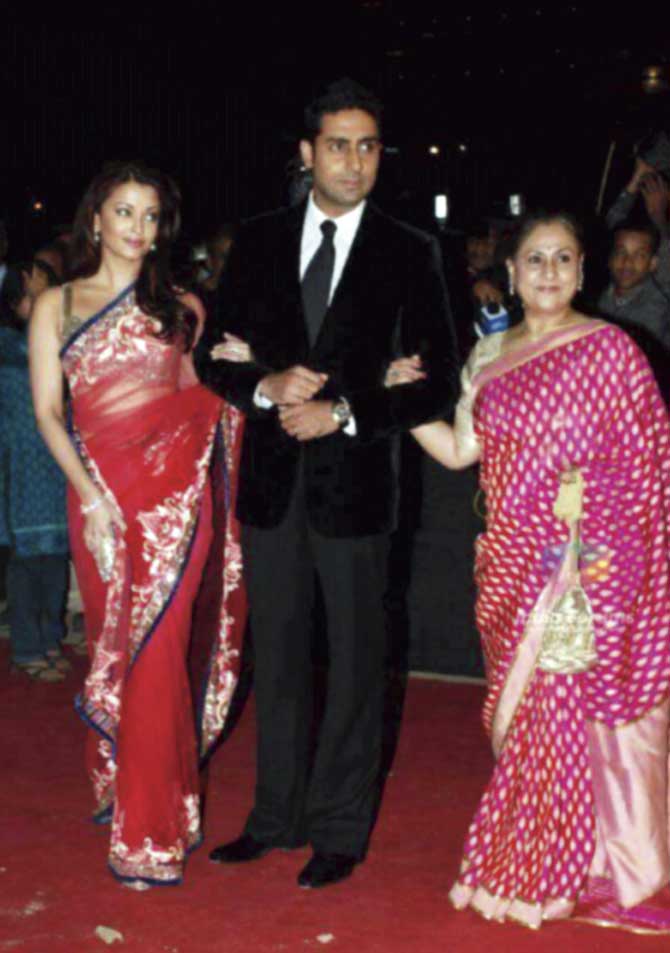 Abhishek Bachchan with mother Jaya and wife Aishwarya
Now, instead of highlighting how these celebs are without air and behave like regular people, some mischievous minds decided to suggest that the two ladies were spotted wearing the same sari because the Bachchan family was feeling the after-effects of demonetisation.
After all, the message and pain of demonetisation's effects on people can be most powerfully presented by showing the most powerful family of Bollywood also being affected by it.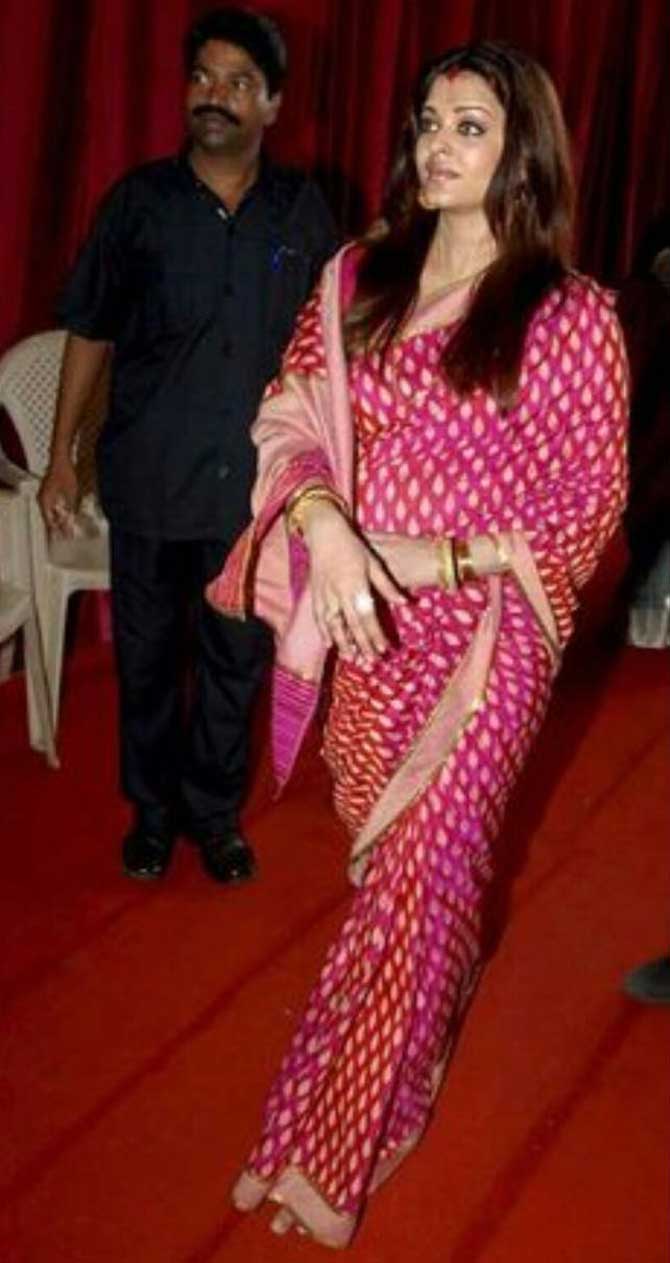 Aishwarya Rai Bachchan dazzles in the sari
It is heartwarming to see mother-in-law and daughter-in-law share the same wardrobe and carry off the look with elan.
Interestingly, the images had initially gone viral in September 2016 with amused Twitterati commenting on the same.
According to various media reports, the Bachchan bahu was spotted in the sari in 2011 and before that Jaya Bachchan had been clicked at a 2010 awards show in the same nine-yard drape. Jaya Bachchan was again seen in the same saree in 2014 at another awards show.
But it has returned to do the rounds as a harassed citizenry look to lighten the mood to reduce the effects of the new policies being put in place.