Known as TV Czarina, Ektaa Kapoor, is a television producer, film producer, and director best recognised for her work in Bollywood and the television industry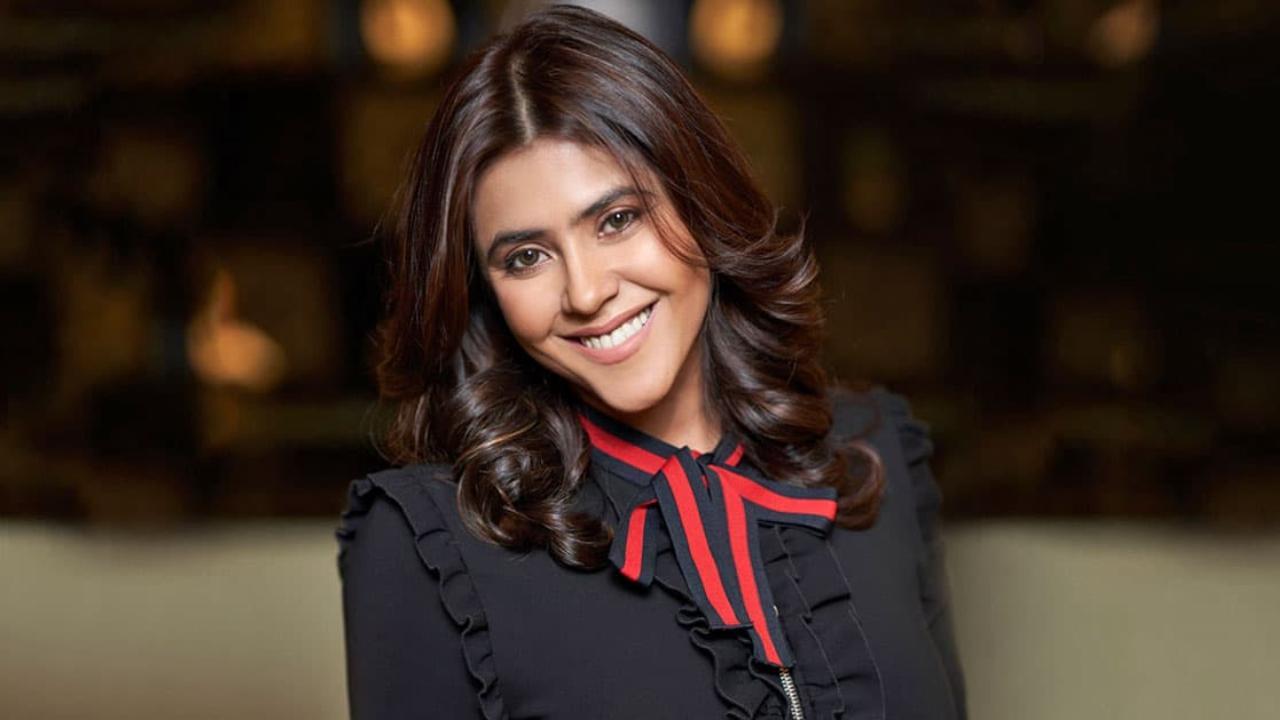 (Pic courtesy: Twitter)
Ektaa R Kapoor, the powerhouse behind Balaji Telefilms Limited, stands out as the sole Indian luminary among The Hollywood Reporter's esteemed "40 Most Influential Women in International Film." In the midst of a tumultuous film market, these intercontinental trailblazers rise above the chaos, igniting a global stage and nurturing emerging voices.
Dubbed resilient "survivors," these extraordinary women have weathered the storms of COVID-induced shutdowns and the devastation of the cherished cinema industry. Undeterred, they have paved their own paths, securing the necessary funding and partnerships to bring their impassioned narratives to life.
ADVERTISEMENT
Ektaa R Kapoor exemplifies an indomitable force as a television and film producer, as well as the Joint Managing Director of Balaji Telefilms Limited. Throughout the years, this visionary has transcended boundaries, emerging as one of South Asia's most prodigious TV producers. The Hollywood Reporter commends her for revolutionizing India's television landscape, pioneering an entire genre of content, and catalyzing the nationwide boom of satellite television.
In 2001, Kapoor expanded her empire by launching the movies division, consistently delivering high-profile Bollywood marvels. Among her highly anticipated projects is 'Dream Girl 2,' set to release on August 25th.
Additionally, 'Kathal,' a Netflix original film directed by Yashowardhan Mishra and starring Sanya Malhotra, will captivate audiences starting May 19th. Furthermore, Kapoor's collaboration with Rhea Kapoor for an untitled project will grace screens on September 22nd. Lastly, an untitled murder mystery directed by Hansal Mehta, featuring Kareena Kapoor in the lead role, showcases Kapoor's unwavering commitment to delivering cutting-edge and progressive storytelling.
Ektaa R Kapoor's inclusion in The Hollywood Reporter's illustrious list attests to her unparalleled influence and unwavering dedication. She stands tall as a luminary, shaping the destiny of Indian entertainment and commanding the attention of the global stage.
Also Read: Ektaa Kapoor, Rhea Kapoor join forces yet again for an untitled next, the film is set to release on THIS date
Kapoor's unwavering pursuit of excellence extends beyond conventional boundaries, solidifying her position as a true market leader. Continuously pushing the envelope, she fearlessly ventures into uncharted territory, creating groundbreaking and unconventional cinema that enthrals audiences.
With her boundless creativity and ability to think outside the box, Kapoor remains at the forefront of innovation, setting new standards and redefining the industry's landscape. Her relentless commitment to pushing boundaries and embracing risks cements her status as a visionary and trailblazer in the world of entertainment.