In an exclusive interview with Mid-Day, Esha Deol spoke about doing projects that resonate with her, Bollywood's revival and whether she is keen on returning to the Dhoom franchise with the 4th part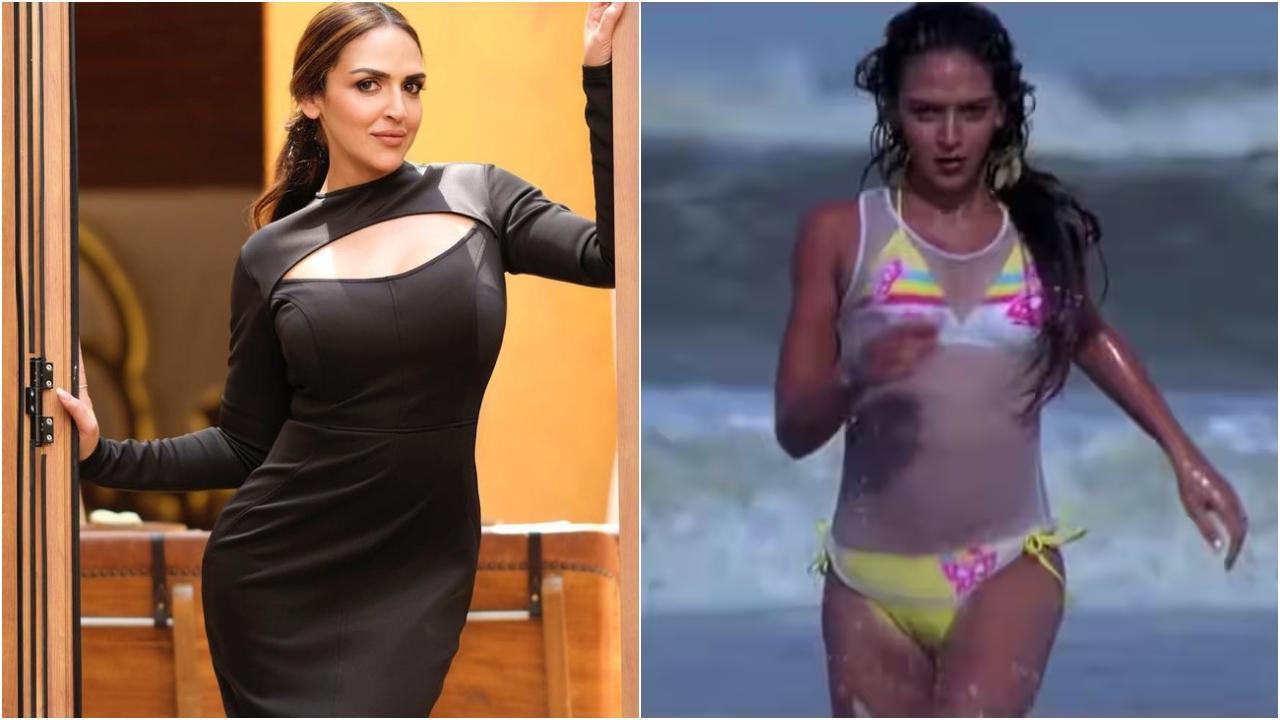 Pic/Instagram, Dhoom still
Listen to this article
Exclusive | Esha Deol on possibility of returning to Dhoom franchise with 4th part: If it comes to me...
x
In an exclusive interview with Mid-Day, Esha Deol spoke about choosing meaty roles
The actress opened up about Bollywood`s revival and OTT`s creative freedom
Esha reacted to the possibility of returning to the Dhoom franchise after a long break
Esha Deol has been the talk of the town for the last few weeks as her short film, titled Ek Duaa, got a special mention at the 69th National Film Awards 2023. She played the central role as well and produced the Ram Kamal Mukherjee directorial too. In an exclusive interview with Mid-Day, Esha spoke about choosing projects that resonate with her ideology at present.
Talking about female characters getting prominence in films, Esha shared, "Female-oriented films were there back in the day also. I remember my mother (Hema Malini), Jaya Bachchan, Rekha and other actresses pulling off solid characters and being appreciated. Now, that phase is back. Women are getting prominent and strong roles that hold some substance. They have something good to do. It is more fulfilling as an actor. This is what resonates with me now, considering the stage and phase I'm in. In the past, I have had my share of teenybopper roles and it was fine back then but now, I want to do something that I enjoy and resonate with. I want my work to reach out to people. It should entertainingly send a strong message. That's what I am focusing on currently."
ADVERTISEMENT
Coming from an era when films were meant only for theatrical viewing, Esha reacted to the industry returning to normalcy after the pandemic with blockbuster films. "Of course, the industry was meant to return to where it belonged in full glory. The audience was waiting to go and watch films in the theatre. Good films are coming. The fun of watching a good film in theatres is something else. Having said that, the OTT has a variety of great work that's being showcased. The audience has the best of both worlds. Even for writers, directors and actors, there's so much to do. It's a great chance for the audience to consume the best of both worlds. With films like Gadar 2, single screens are going crazy and to see that gives me immense joy also." she shared.
When the COVID-19 pandemic hit the world, Esha was shooting for her web series debut, Rudra-The Edge Of Darkness, with Ajay Devgn. The actress recalled, "The pandemic affected people in so many ways. We were shooting for Rudra-The Edge Of Darkness during the pandemic. The shoot took place amid numerous restrictions. From medical tests to checkups and whatnot. We were being cautious about everything. I'm glad we came out with a good product. Creative minds need that unity; if that's there, everything is possible."
Esha has been predominantly active in the Hindi film industry. In the times of pan-Indian spectacles, does she wish to be a part of a South project? She confessed, "I'm keen on exploring pan-Indian films as well. I speak Tamil as that's my mother tongue and I am fluent in the language. Pan-India films are the way forward and it's one big industry that's finally coming together. If I get a good chance, I'll give it a thought."
Dhoom is one of the most popular franchises of Bollywood and Esha played one of the leads. With active chatter around the 4th part, does she desire to return to the franchise after a gap? "Sequels are always welcome, especially when you've been a part of the first part. Many of my films have the scope to get sequels and some of them might get part 2 too. I am looking forward to seeing them. All we need to do is be healthy, look fit, maintain yourself and keep working. I'll always cherish being in a sequel if it comes to me and give it my best just the way we did in the first round."
"Exciting news! Mid-day is now on WhatsApp Channels

Subscribe today by clicking the link and stay updated with the latest news!"
Click here!