What was Shreyas' reaction when he was offered the part? A voice in the background shouts 'Vaat Lagli'. The actor laughs and states that was his reaction once he started shooting for the film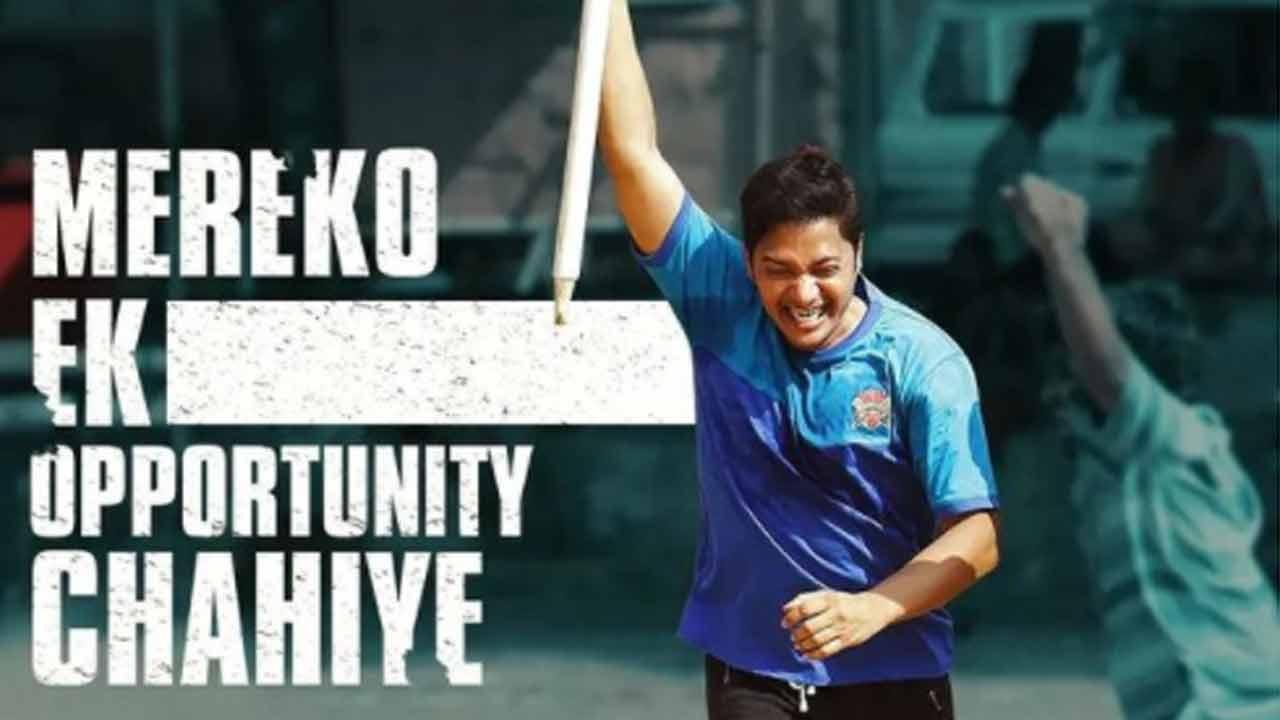 Picture Courtesy: Official Instagram Account, Shreyas Talpade
Shreyas Talpade, Pravin Tambe and producer Shital Bhatia are all set to bring the story of Pravin Tambe on the screen with 'Kaun Pravin Tambe?' that releases on Disney Plus Hotstar on April 1. Pravin, while talking about his journey in cricket, says "My journey will help all of us in the sporting world. This is beyond 'age is just a number,' plus in the corporate world also. How I started my journey and began playing cricket, it will help everyone. I used to answer to each and every individual while plying the IPL about my age. Through this film, everyone will get their answers. I would like to thank everyone in this unit to come with this idea."
Shreyas Talpade then speaks about playing cricket in his debut Iqbal and again after 17 years and how different the prep is going to be. "Completely different even though the bottom line is pretty much the same. First one was a fictional story and this one is a true story and hugely inspiring. That was my first film and whatever credit I got for it, I completely give it to Nagesh Kukunoor. Pravin's journey has been so inspiring. It's a true story so every little detail had to be etched out authentically. Huge responsibility and very inspiring," he says. 
ADVERTISEMENT
Co-producer Sudip Tewari then opens up about the idea of making a film on Pravin Tambe's life and reveals, "From the time my co-founders Mr. Shital Bhatia and Mr. Neeraj Pandey kind of ideated on the vision of the company and the mission of the company and the goals of the company. And the kind of legacy we have coming from Friday Filmworks, right from the choice of the story to what we want to achieve out of that story. Once all of it was established, making a film on Pravin was a no-brainer. This was the first story we wanted to launch our company with. We want to make sports stories in our company that represent life lessons at its core. Hard work, perseverance, never giving up are life lessons we learn from sports. And Pravin's story exemplifies it in my mind more than any other story. I'm sure there are many other stories to inspire us but this was a no-brainer for us."
When Shital Bhatia is asked about producers not getting enough credit for films, he differs and quips, "No, they are getting enough credit. That has been our core strength, picking up the right story, stories that can reach out to the world, stories that are universal. I don't think the journalists or the media don't talk about the producers."
Rahul Dravid once said about Pravin Tambe that making an IPL debut at 41 is a huge achievement. He speaks about the support he has received from the cricketers and says, "At the age of 42, I've never thought about that. Rahul sir also didn't pick me because I was 41 but because of my talent and performance and I give full credit to him for that. That's what Rahul Dravid sir is all about. I have worked hard for many years, not thinking about anything. Because of Shital sir and Sudip sir, everyone will come to know about this story. Everyone will be inspired by the story and people will realise that age is just a number."
What was Shreyas' reaction when he was offered the part? A voice in the background shouts 'Vaat Lagli'. The actor laughs and states that was his reaction once he started shooting for the film. He continues, "My first reaction was 'Who's this guy? Itna bada lag raha hai. Then someone told me he's 41 years old and now is going to be making his debut. As a storyteller, you always feel such stories should be made into films. So when the team approached me, I was jumping with joy. When I heard the entire story of Pravin Tambe, there was no way I would have said no. And yes, 'Vaat Lagli' was something I felt during the shoot because Pravin has achieved so much in his life. If we shot for 45 odd days, every day was a new location for at least 40 days because there are so many things that have happened in his life. He eats, breathes, lives cricket. He can play cricket for hours but for someone like us, it's difficult."
Shital then talks about the challenges of making a biopic and says, "We have to portray his life in the right manner. The story that was put on the script, to get it to life was the biggest challenge. And obviously, the time crunch that we had. We were shooting on different locations, real locations every day."
How many interactions have Shreyas and Pravin had? "Many interactions. We used to practice together. I met his family, I met his friends." Pravin adds, "When they were making a film on my life, the first name that came to my family's minds was Shreyas Talpade because we all love him so much. To know that he's going to play this role, we are very much excited."
"Exciting news! Mid-day is now on WhatsApp Channels

Subscribe today by clicking the link and stay updated with the latest news!"
Click here!