Anurag and Amit Trivedi caught up with mid-day.com for a chat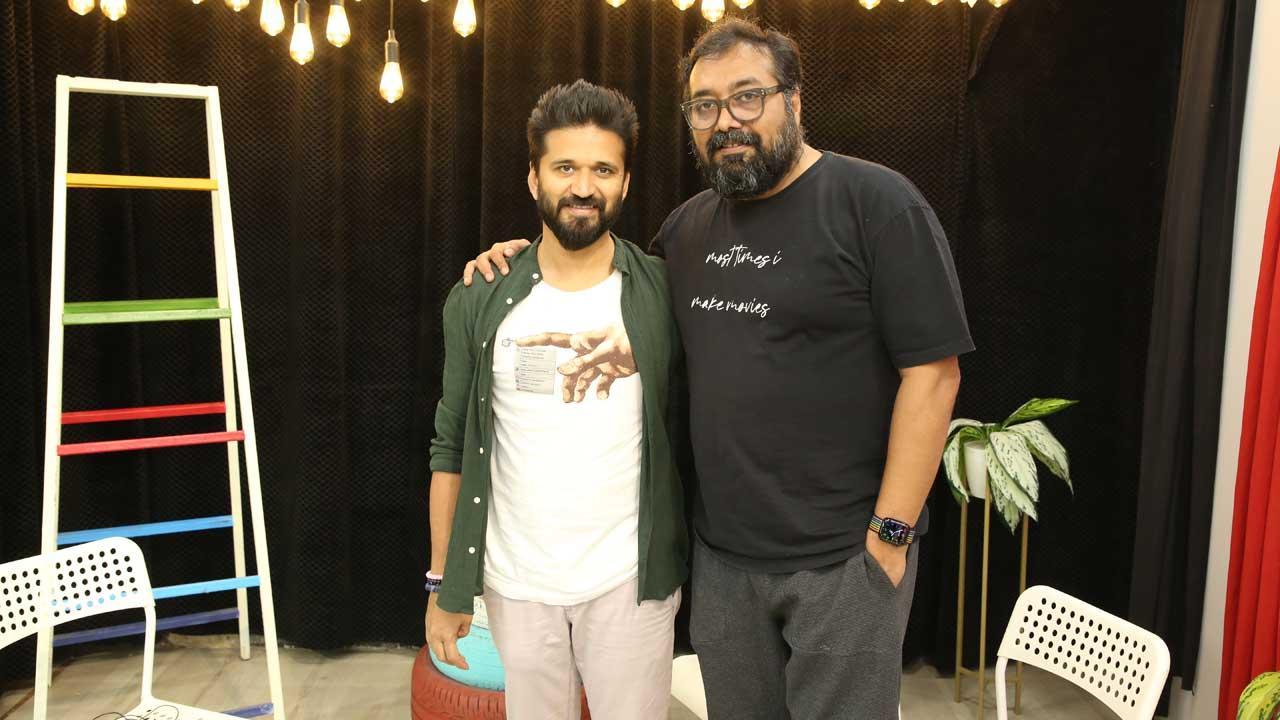 Anurag Kashyap and Amit Trivedi/Raj M Patil
Writer-director Anurag Kashyap and music director Amit Trivedi who have collaborated for the upcoming release 'Almost Pyaar with DJ Mohabbat' recently got into a freewheeling chat with mid-day.com.
ADVERTISEMENT
While speaking about their many collaborations over the years, Anurag said that many producers exploit artistes using his name. Kashyap said, "Amit had given a lot of music for 'Dev D' and we didn't have a budget, it was made on cut to cut costs. I don't even know if it was a loss for him. People used that as a habit and gave him the same amount. I had to raise that money myself so if anyone said 'Anurag gives you this much' tell them how much he gives now. The industry is waiting to exploit artistes, until you become a star they keep squeezing out work from you."
Also Read: Exclusive: Here's what we know about Huma Qureshi's next with Shreyas Talpade and Sunny Singh
Speaking about their latest collaboration Kashyap added, "This time around too we were working on a tight budget. Amit gives time and makes music, I try not to misuse it too much and not let others do it either. Sometimes I don't have the budget and I approach him myself. A lot of actors start out with me and producers exploit artistes using my name. I have told everyone that if required I will approach them myself but if someone uses my name to reduce your fee please don't listen to them."
When quizzed about one can expect more romance from Anurag after 'Almost Pyaar with DJ Mohabbat,' he said, "I explore relationships, romance is not the focus. Dev D was about a boy who is adulting, relationships, equations and lonliness. Bombay Velvet also had romance. Gangs of Wasseypur had the most commercial romance. I look at romance from a realistic prism." Are you liking Farah Khan as host on Bigg Boss Weekend Ka Vaar?