As Alia's skin-care video gains traction, experts on foods, treatments they use for their celeb clients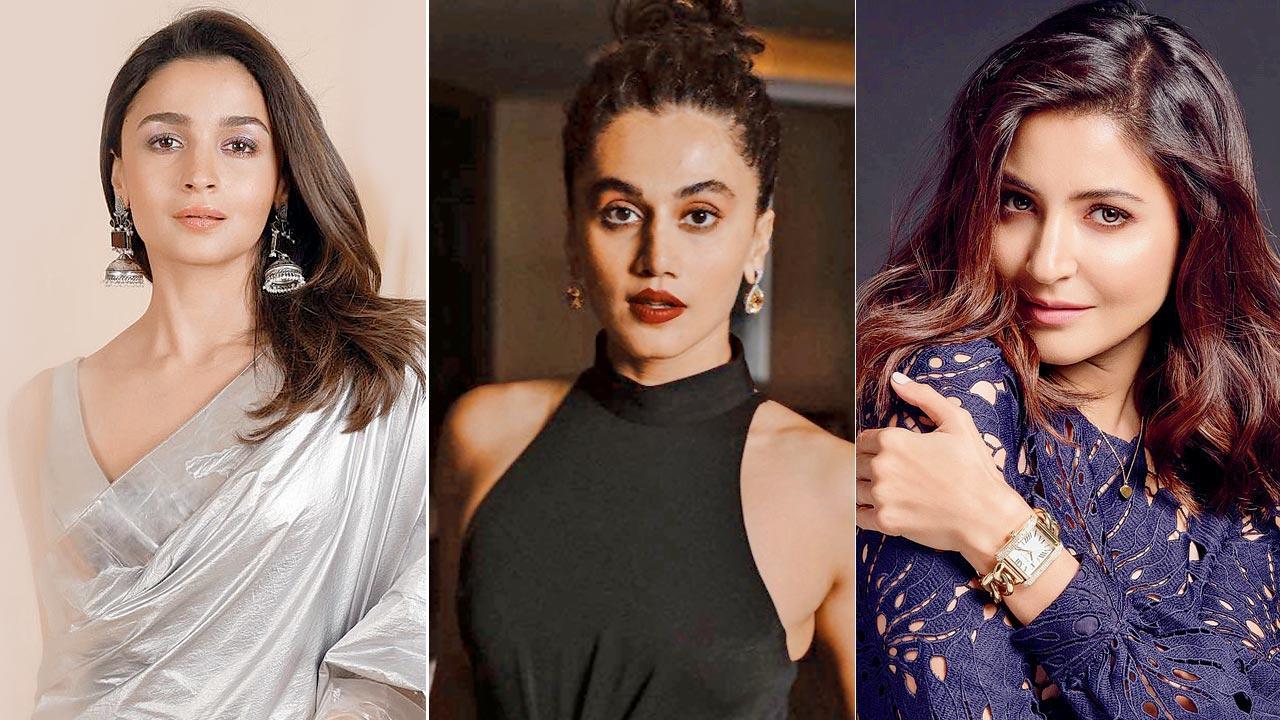 Alia Bhatt, Taapsee Pannu and Anushka Sharma
Her ability to appropriately utilise opportunities to achieve professional success is only one of the factors contributing to Alia Bhatt's enormous fan-following. Another is her command over her physical well-being, including her grasp over what we'd call the skin-care language. Hearing Bhatt speak about maintaining healthy-looking skin in her recently released YouTube video — which she claimed was created on demand — is like attempting to decipher a new language. "She could be an expert," some fans suggested.  
While she spills her cosmetic secrets in the 20-minute video, we ask her nutritionist, Dr Siddhant Bhargava, how her diet aids her in her efforts. "The amount of antioxidants and anti-inflammatories that she has in her diet helps her keep pigmentation and sun-damage [at bay]. Also, good skin is a result of the diet. If someone eats oily foods, they will have acne; if you eliminate good fats, your skin will lose sheen. And, without protein, the skin cannot recover. So, we add enough of the good stuff to her diet. Having said that, genetics play a big role in how you look. Nothing beats it. And while you can't change your genes, you can hone [its expression]." 
ADVERTISEMENT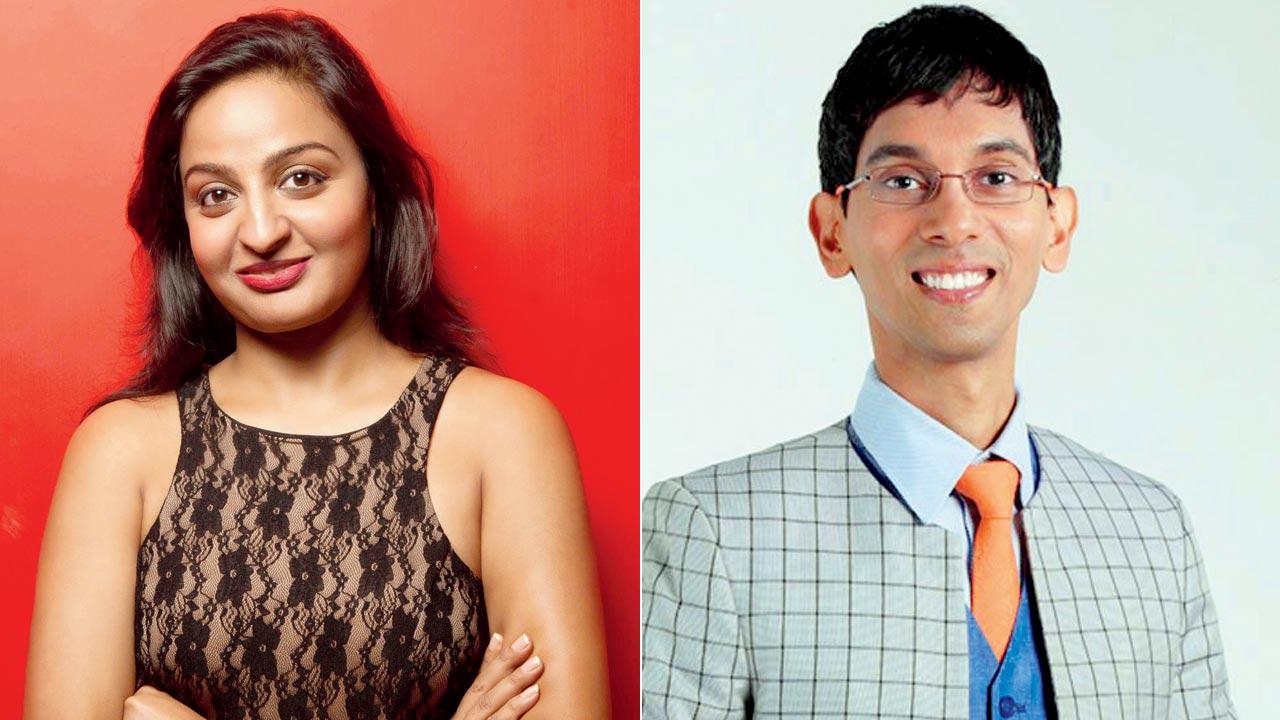 Ganeriwal and Ryan Fernando
Given that he depends on genetic testing to chart out plans for his celebrity clients, nutritionist Ryan Fernando says finding and eliminating "triggers and food intolerances" is the first step to approaching his clients' skin woes. "The things I add to their meals are avocado, pomegranate, chia seeds, and coconut oil. I use a lot of collagen. For instance, I would give Anushka [Sharma] collagen instead of whey. Also, I'm a huge [proponent] of probiotics. The food we eat is naturally fermented, and we can use a hack by giving a probiotic to the digestive system. This helps the nutrient molecules get absorbed more suitably," says Fernando.  
Collagen
Fernando says collagen is the component that "holds the protein matrix in the skin". "It makes it firm and elastic. Our skin cells are [replaced] frequently, and the type of protein present in the diet determines how the skin will get rejuvenated. We also do genetic tests to see if collagen is synthesising well."
Munmun Ganeriwal, who has been Taapsee Pannu's nutritionist since five years, says that while she doesn't add a collagen supplement to her diet, "she does have a protein supplement, and comforting foods like chicken broth, which has a good amount of collagen".  
Antioxidant
Antioxidants, says Fernando, are like the housekeepers of blood vessels. "If you consume foods rich in antioxidants, you will be cleaning [your blood vessels] well, and that will reflect on your skin. Environmental, physical and mental stresses lead to [the formation of] free radicles, which is the garbage that needs cleaning. I give my clients unsweetened cocoa, without milk. Organic berries are another source of anti-oxidents, but one must ensure that they are organic, because [processed] ones have [pesticides]." 
Keep it cool
Ganeriwal says skin issues can be aggravated in summer, and keeping the body cool is essential to tackle this concern. "I recommend variyali sharbat and vetiver roots to deal with [heat-related issues]," she says, further advocating for other natural remedies.
Desi nuska
Pannu's nutritionist has her consume triphala, "which is a colon cleanser". "She starts her day by consuming black-seeded raisins that have been soaked overnight. They detoxify the liver. Given that your liver detoxifies your body, it needs a detox too. I give her buttermilk too, and if we want to make her skin appear tighter, we make appropriate additions. We may add flaxseeds or sattu on other occasions. " 
Also Read: Ranbir Kapoor's weight treachery
Fernando counts Shahid Kapoor and Fardeen Khan among his clients; Ganeriwal has been Pannu's nutritionist for five years
Celebrity dermatologist Dr Batul Patel on popular skin treatments in Bollywood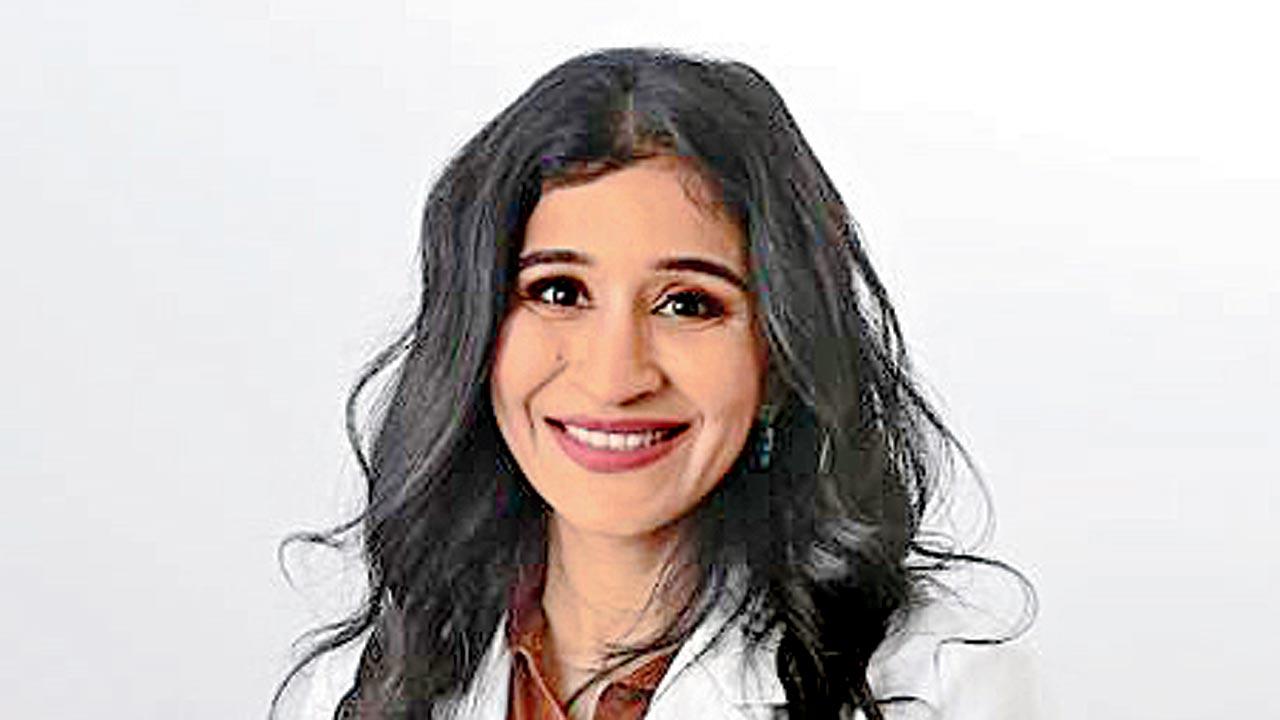 Dr Batul Patel
Microneedling RF
Microneedling RF is a means to [increase] collagen, which improves skin-tightness and texture. It's a popular procedure among celebrities because a person stimulates his/her own cells for collagen production without adding anything to the skin. The procedure stimulates the fibroblasts to produce more collagen.
This process can be done once in a month, for four months, and then once in every six months. Often, open pores are visible during photoshoots, and this treatment addresses those concerns. The advantage is that one can get back to routine soon after. You can use makeup within two days of the procedure, and move on with your work. 
Topical application of retinols are also [advisable] to achieve desired results.
Lip Hydration
This is a new concept. A lot of celebrities no longer want fuller lips; they just want pinker and healthy-looking lips. We use hydration hyaluronic acid, which helps us achieve the desired results. Things like smoking, makeup, and lipsticks can dry the lips, so this process [undoes some of the damage]. 
Keeping it natural
Contrary to popular belief, celebrities do not prefer invasive treatments. They do have great skin to begin with, and only look for means to make it look better. They don't want to use botox. 
"Exciting news! Mid-day is now on WhatsApp Channels

Subscribe today by clicking the link and stay updated with the latest news!"
Click here!