Boman Irani spoke exclusively to Mid-Day Online wherein he shared his experience of meeting Farah Khan for the first time and the overall experience of working with her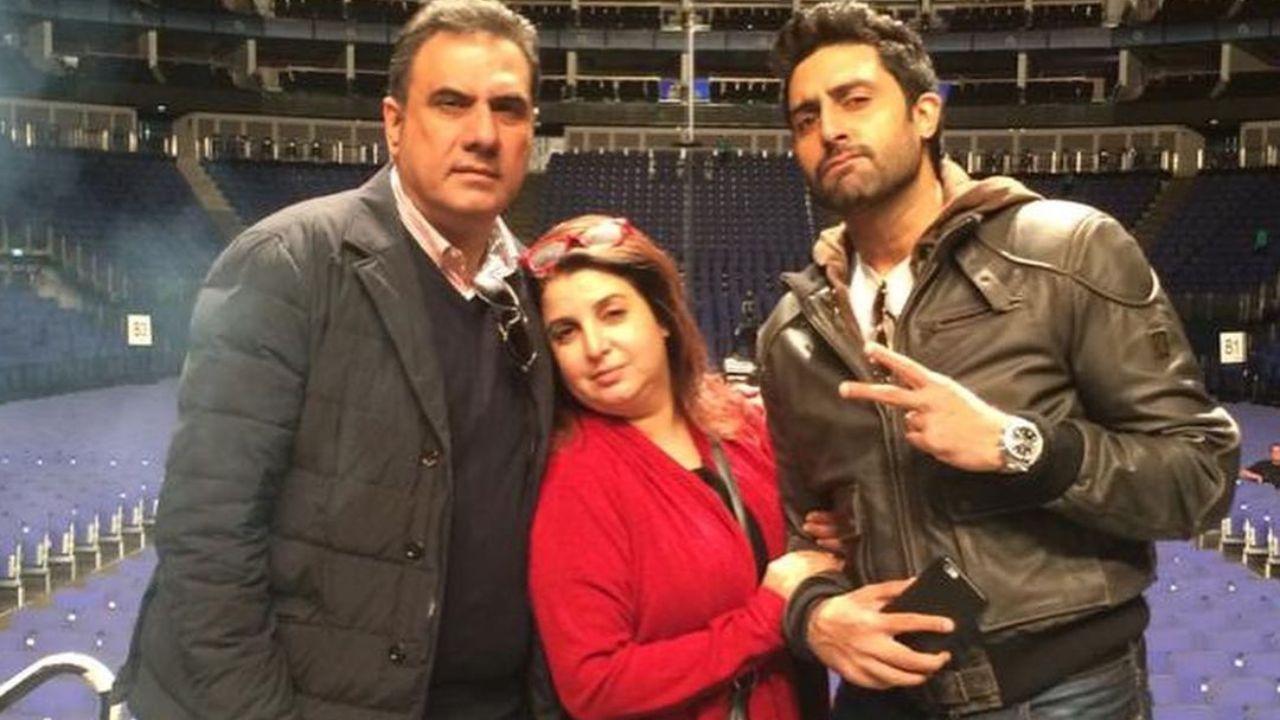 Official Instagram Account of Farah Khan
Just like the birthday girl Farah Khan, even Boman Irani needs absolutely no introduction. A man of many talents, Boman has worked as the leading man opposite Farah Khan in the film 'Shirin Farhad Ki Toh Nikal Padi', besides other things. Boman Irani exclusively spoke to Mid-Day Online, wherein he shared his experience of working with Farah Khan. Over to you, Boman ji…
Also Read: Farah Khan Birthday 2023: Choreographer Shabina Khan shares special memory
ADVERTISEMENT
If you were to describe the birthday girl Farah in one word or a sentence, what will that be?
Impossible is the word to describe her. Because, it's impossible to describe her! She has so many qualities in her that it is totally impossible to describe her.
Can you recall the first time you saw her or met her in person?
So, I was doing an ad campaign in Pune wherein she was the choreographer. That's when she told me that she was making her first film and that she was looking out for a Parsi actor. She requested me to refer/ recommend a few Parsi actors for the role. I sent her some names, which she was not kind of happy with during their auditions. After all this, she offered me the role. But, then, the role was not of the Parsi guy, it was the role of the Lieutenant General.
Also Read: Boman Irani: People have found a weapon in writing
She has acted opposite you in the film 'Shirin Farhad Ki Toh Nikal Padi'. How was the overall experience?
We both had our share of nervousness. Since she was acting for the first time, she was petrified. In short, all that I can say is that both of us had each other's back.
Three things about Farah that no one knows...
Farah Khan is an open book. What you see is what you get. That's the beauty of Farah Khan.
On the occasion of her birthday, what is it that you would like to wish her or wish for her?
I wish for her health, wealth and happiness. May she find all the joy around her throughout her life. Has Bigg Boss 16 lived up to your expectations?