Everyone is already in a relationship — the girls are first cousins; the delusional, aspiring novelist boyfriend that Padukone's character is cheating on, is her cousin's best friend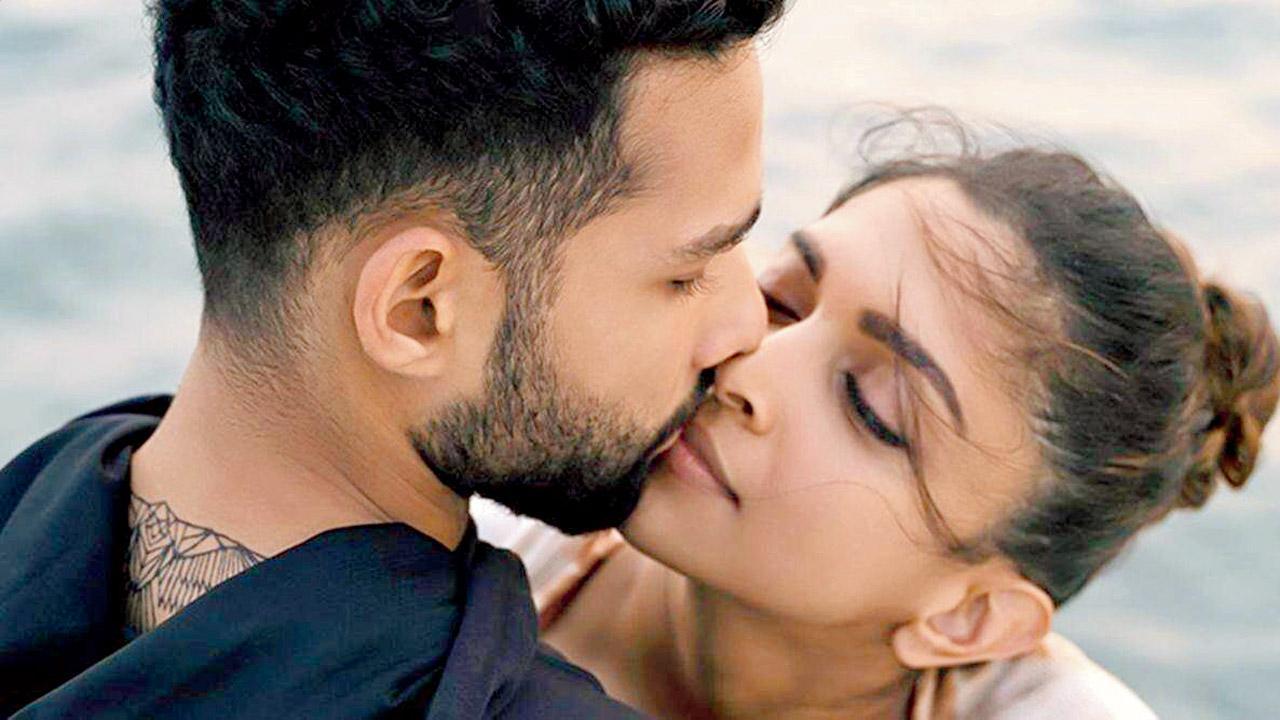 Gehraiyaan
Gehraiyaan
Streaming on: Amazon Prime Video
Dir: Shakun Batra
Cast: Deepika Padukone, Siddhant Chaturvedi, Ananya Panday
Rating: ***1/2
Of the two female leads in this film, one (Ananya Panday) is a slightly squeaky, plainest vanilla type, with her expressions turning paler with every scene. The other one (Deepika Padukone) appears permanently in an introspective mode — that's when she's not throwing away that precious, full smile, as response to practically everything said to her.
The dude (Siddhant Chaturvedi) in between both — he's supposedly in love with the first (Panday), and instantly interested in the second (Padukone), is a confident, stud variety, sure. But hardly killer/irresistible, swag/charm personified.
This description, despite the sea and the warm locale, is simply to dispel notions of Woody Allen's Vicky Cristina Barcelona (2008), just so you're pressing the right button (in your head, and remote). If anything, it veers closer to Allen's Match Point (2005). Exploring which is beyond the scope of this conversation/review, if you haven't watched this movie already.
This is director Shakun Batra's third feature. If you discount the cop-out of a Netflix documentary, Searching for Sheela (2021). His first one (Ek Mein Aur Ekk Tu) dealt with that grey friend-zone in relationships among men and women — a progressively 'zeitgeisty', urbane subject, given walls of segregation falling between genders everywhere. 
Likewise, Kapoor & Sons (2016) looked at dysfunctional families, and siblings with similar professional ambitions — in a way that no Bollywood movie had touched upon before.
Gehraiyaan taps into the same Indian demographic, going through its longest phase of emergent adulthood, which could even be a permanent state — where couples live together, rather than get marry early. They imagine a future together, yes; but aren't necessarily bound by it. 
Choices are potentially infinite, as are pre-conditions to make a relationship work. What does this do to rose-tinted notions of romance? Can tell you this — forget reasons for rise in divorce rates; potholes in Mumbai, as a politician put it, included. 
One thing I notice causing the collapse of relationships everywhere is the frickin' cellphone/technology — too much getting saved,  traced, and shared. Too many people getting instantly caught out — while exercising, so to say, their personal agency and potential choices. You observe that in this movie. And concur with every moment of it. 
The world being zoomed into decidedly belongs to a Bandra-like neighbourhood in Bombay, which feels niche, because it is. And yet it's sort of next-door real too — as you look at 'Tias' and 'Alishas' with hipster hobbies/professions like pottery class and yoga, building software apps, yachting in high seas.  
You only feel sorry for the fellow in this film biding his time to sort his life's finances out, once his debut novel is finally written and published. In your Indian dreams, dude — he should've been an aspiring film actor, director, even screenwriter, at best.
There is a caressingly lit/shot, three-way romance going on here, of course. With all the main characters geographically placed — own home, parents' home, hotel room, travelling — to make such an arrangement possible. Without the wrong person ever sussing out. 
Everyone is already in a relationship — the girls are first cousins; the delusional, aspiring novelist boyfriend that Padukone's character is cheating on, is her cousin's best friend. You know what I mean, it's a mess. Not just complicated, in the Facebook sense. 
Which is hard to convincingly portray, without adequate passage of time — thinnest line, I guess, between a flirt and creep; or believable love and momentary lust. Probably why, as an audience, you might wanna fly over the first thirty minutes to sink your eyes into the movie itself, which is about a lot else. The filmmakers have to cover much ground/script, in under two and half hours flat. 
This is really a film about young, cold, clinical, professional ambitions at the base. Something we don't usually watch messing with movie romances, about good-looking desi people, in general. 
No, you won't go all 'deeply dippy' (reference that super, '90s Right Said Fred song). Meaning Dippy (Deepika Padukone), giving it her all for a movie, that promises to be meditatively deep (Gehraiyaan). 
With ocean waves washing over beating hearts, and the 'drop' in the title-track constantly teasing you on Insta reels, before you click on the flick. That depth, if at all, lies mostly in back-stories of lead characters. Not so much in their relationships on screen per se. 
Actually this bears the skin of a character-driven film, revealing the soul of a plot-led potboiler, eventually. Not to suggest you can't do both. Woody Allen has, evidently. As the picture sort of switches genre, the question is: Did I ever wanna switch the OTT platform? Not at all. Sat through all of it; pleasantly intrigued, in fact.