'It's been the greatest experience of my life which I can't even describe in words', says Gumraah director Vardhan Ketkar on directing Aditya and Mrunal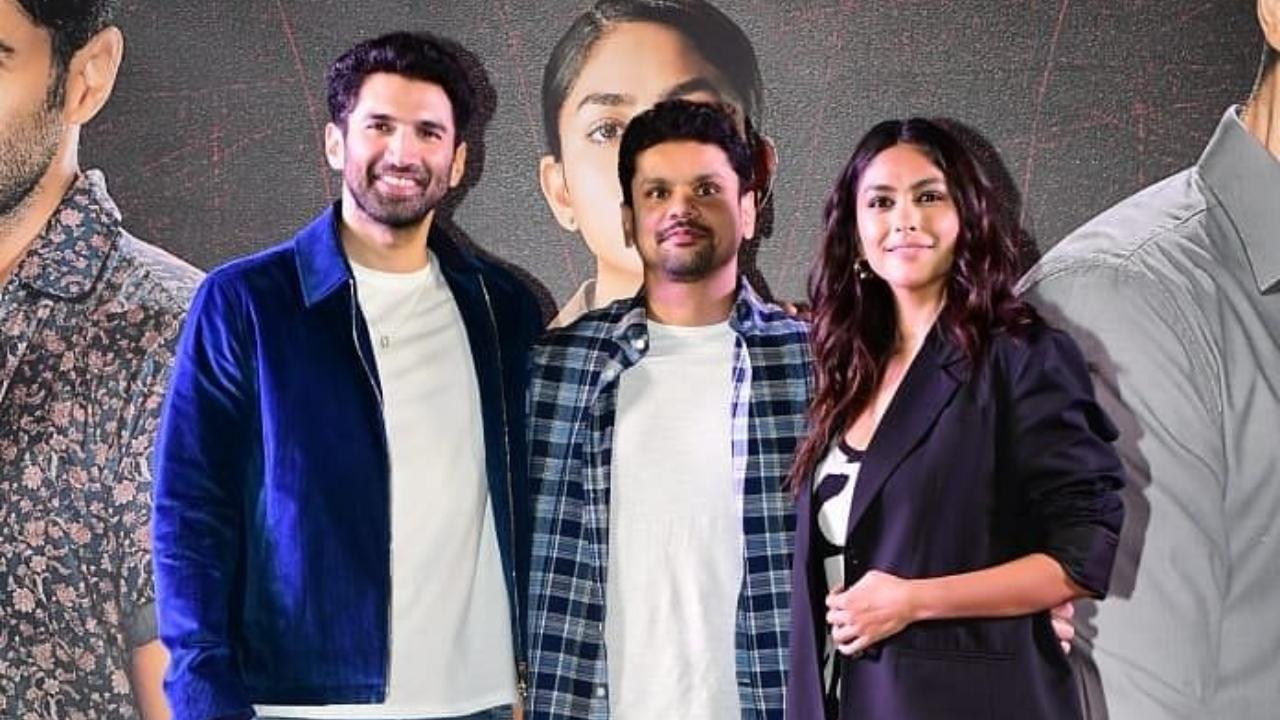 Pic Credit: PR
Debutant director Vardhan Ketkar, who has been an assistant director on films like Dabangg (2010), Brothers (2015), Mubarakan (2017), etc., shares about his working experience with Aditya Roy Kapoor and Mrunal Thakur in his directorial debut film Gumraah, which is set to release on April 7th.
Director Vardhan said, 'It was a huge responsibility, but the way these guys performed, it just made my life easier. Working on this project was like a dream come true and since the trailer is out now, it feels like another dream coming true. It's been the greatest experience of my life which I can't even describe in words. You can imagine my nervous being my debut film with such talented actors and I'm really grateful for this. With Aditya, he is so involved and prepared with the script that he challenges me to do better. Mrunal completely dives in and have faith in the process and she did a good job. Ronit sir is stellar performer. So I genuinely had a great experience working with all three different kinds of actors. It's a team game which makes a film happen and everybody's involvement makes it the best it can happen.'
ADVERTISEMENT
'Gumraah' stars Aditya Roy Kapur in a dual role along with Mrunal Thakur, who will play the role of a lady cop for the first time.
Aditya Roy Kapoor shares, 'We did so many night shoots in the film, but Vardhan was always energetic throughout, even in the morning; he never felt asleep. Vardhan did such a great job with writing two characters that felt different. Toh Agar woh page par hai toh automatically half your work is done as an actor.'
Also Read: 'Gumraah' trailer out: Aditya Roy Kapur looks promising in a double role, Mrunal Thakur plays a tough cop
Mrunal Thakur, in praising director Vardhan Ketkar, adds, 'He is one of the directors who is very focused and crystal clear in his mind about what he wants from his actors and the kind of takes he need. There were times I went to him saying I don't think I could do this, he motivated me saying you got this. Sometimes my voice used to go sweet and he always reminded me to be firm as a police officer.'