As the 'Fighter' star is turning a year older today, let's take a look at some of his best movies that proved his caliber as a class-apart actor.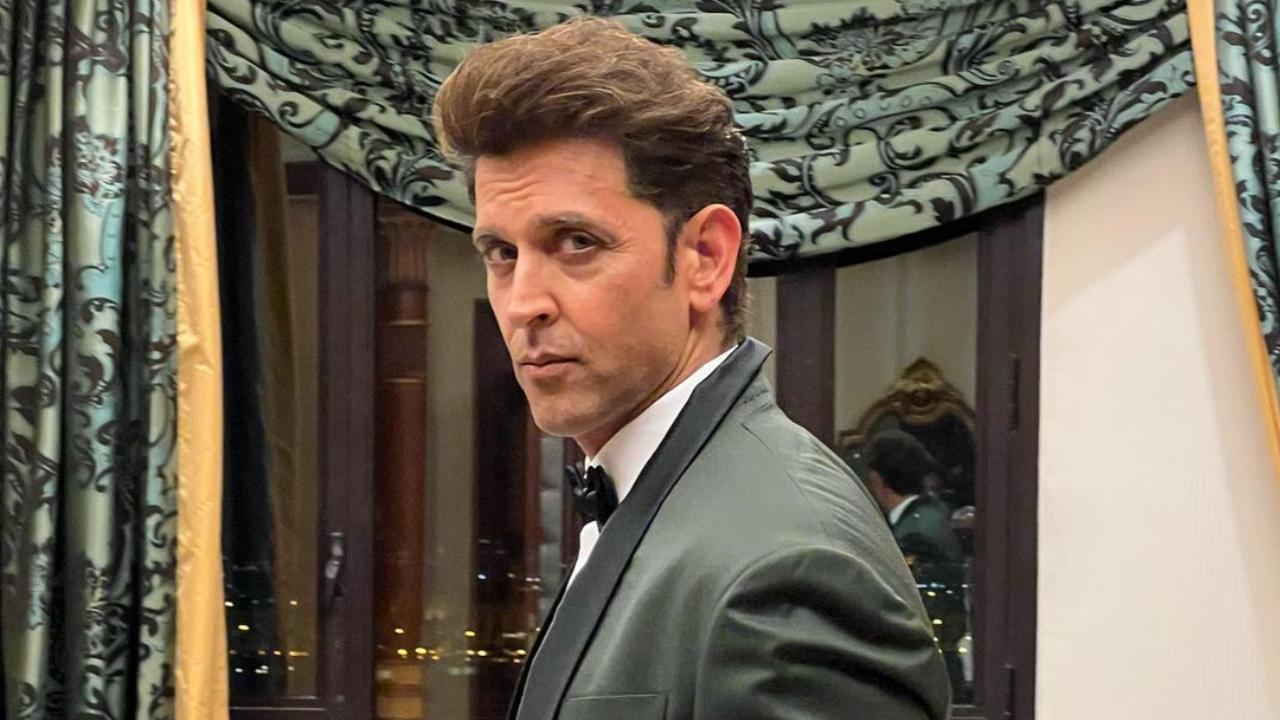 (Pic courtesy: Hrithik Roshan/ Instagram)
If there's one Bollywood heartthrob who has been ruling consistently millions of hearts since his debut, then it is none other than Hrithik Roshan. The superstar who makes the audience go gaga with his stunning dance moves, Hrithik is a powerhouse performer who has wowed his fans and critics alike with his phenomenal acting skills. In the industry which is largely dominated by the Khans and Kapoors, Roshan has successfully managed to carve a niche for himself and how! Movies like 'Koi Mil Gaya', 'Jodha Akbar' and 'Guzarish' are a testimony of his unmatched acting prowess. From storming into the silver screen as a romantic hero with 'Kaho Na...Pyaar Hai', to leaving everybody impressed with his realistic portrayal of Mathematics teacher, Anand Kumar in 'Super 30', Hrithik has really come a long way. Hailed as the 'Greek God' of Bollywood, junior Roshan's enchanting good looks and irresistible charm is something that makes him stand out from his other male counterparts. As the 'Fighter' star is turning a year older today, let's take a look at some of his best movies that proved his caliber as a class-apart actor.
Koi Mil Gaya: Directed by his father, Rakesh Roshan, 'Koi Mil Gaya' was probably the first movie that proved Hrithik's efficiency as an actor. The 2003 hit sci-fi drama which follows the journey of a disabled young man whose brain functions as that of an 11-year-old kid, features Hrithik as Rohit, who befriends an alien, nicknamed Jaadoo, who transforms his life completely with its superpowers. Hrithik who flawlessly pulled off the complex yet the childish character of Rohit with innocence and ease on the silver screen, garnered immense appreciation from audiences all over and served a strong proof of his acting capabilities. 
Lakshya: Directed by Bollywood actor-director, Farhan Akhtar, 'Lakshya' is a war drama which is set against the fictionalized backdrop of the 1999 Kargil war, stars Hrithik Roshan and Preity Zinta in lead roles. The movie follows the journey of a careless young guy Karan Shergill, who finds direction in his life after joining the Indian Army. The movie was praised for its depiction of the military and Roshan's performance as a man seeking purpose.
Guzaarish: Directed by Sanjay Leela Bhansali, 'Guzaarish' which starred Hrithik Roshan and Aishwarya Rai Bachchan in lead roles is probably one of the best movies of Roshan. The film which is based on the concept of death by choice, a term called euthanasia, is, unfortunately, the most underrated movie of the superstar. Hrithik who plays the character of a  quadriplegic magician who files for euthanasia is impressive in every frame. Along with Hrithik and Aishwarya, the film also stars Aditya Roy Kapur in a key role. 
Also Read: Hrithik Roshan Birthday 2023: 5 hit dance numbers that set a trend
Jodhaa Akbar: In this historical drama, Roshan plays the Mughal Emperor Akbar, who falls in love with a Rajput princess (played by Aishwarya Rai). The movie was praised for its lavish production design and Roshan's as Akbar was fantastic. Apart from the phenomenal performances of the lead actors, AR Rahman's music and epic picturisation make the movie amazingly surreal. 
Super 30: In this biographical drama, Roshan plays Anand Kumar, a mathematician who mentors a group of underprivileged students to help them prepare for the competitive exams to get into top engineering and medical schools. The movie was a critical and commercial success and Roshan's performance was praised.