Nargis has also signed a movie opposite Pawan Kalyan and the shooting is slated to start soon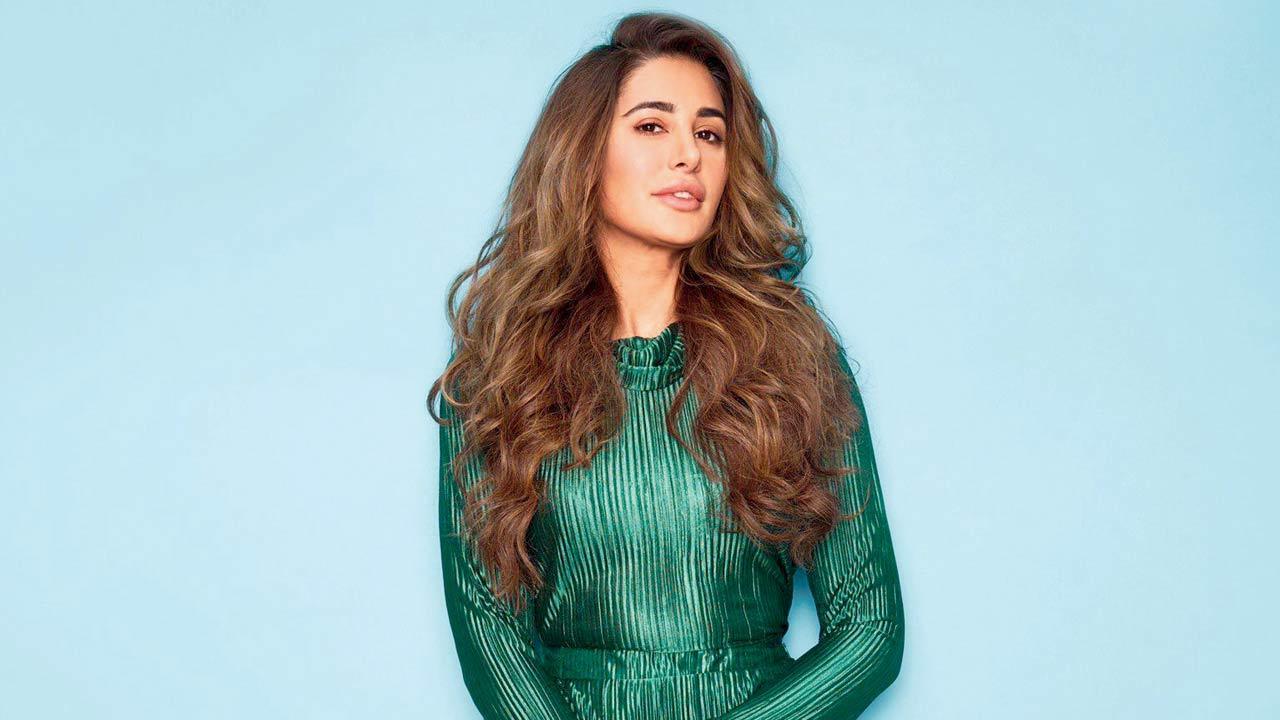 Nargis Fakhri
Nargis Fakhri, whose last film was Torbaaz (2020) and who was last seen in the Bengali song, Moner khobor, is back in India. Last night, the Rockstar actor landed in Chandigarh, from where she headed to Rajasthan. She is shooting for a music video in the desert state. Interestingly, Nargis has also signed a movie opposite Pawan Kalyan and the shooting is slated to start soon. Moreover, we hear that she is in talks for a Bollywood project. And since she's in the country for the next few months, it seems that things might be finalised soon and she she may start filming her next Hindi offering in the coming weeks.
Prabhas makes an exception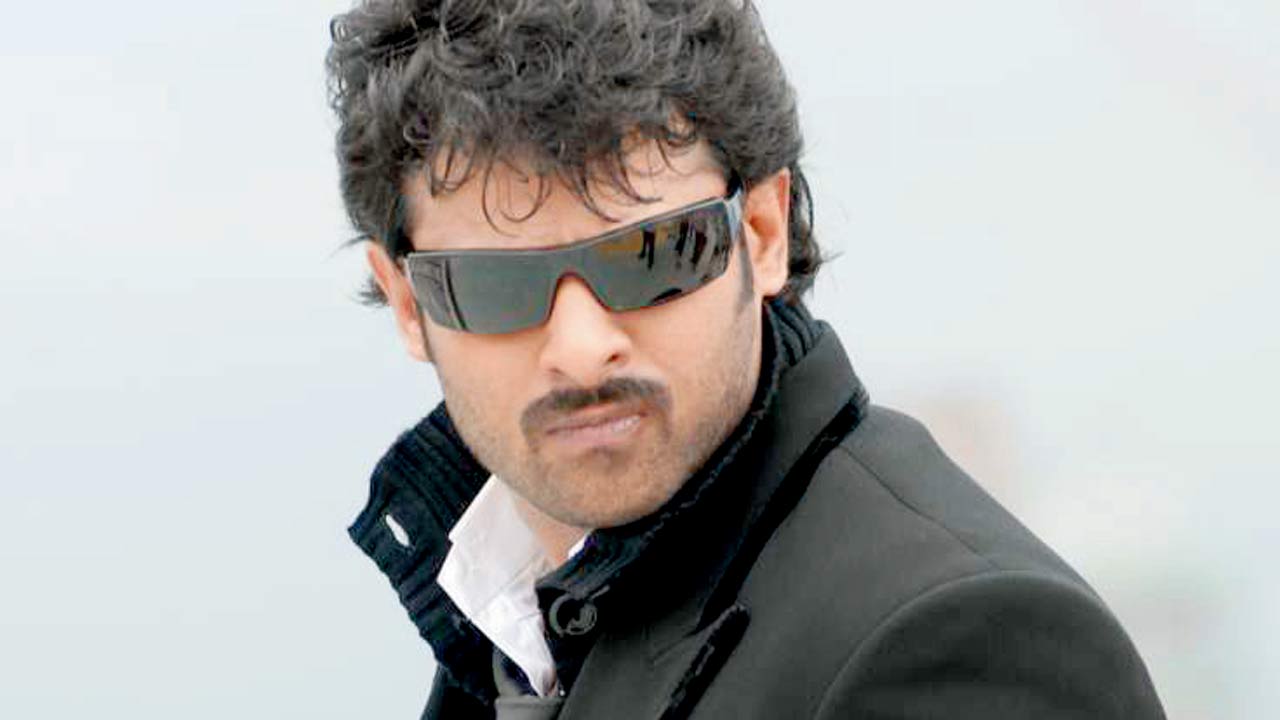 Actors from the South aren't known to step out to promote their films, and Prabhas is no different. However, the actor is making an exception for Radhe Shyam, which releases on March 11. We hear Prabhas will be visiting multiple cities, starting with Mumbai, where the second trailer of the film, co-starring Pooja Hegde, will be launched at a mega event on March 2. While Chandigarh, Bengaluru, Hyderabad and Chennai are already finalised, he may also visit Kolkata and Lucknow to promote the movie. Interestingly, a trip to Mathura, the birthplace of Lord Krishna, is also on the agenda.
Arjun, Diljit revisiting history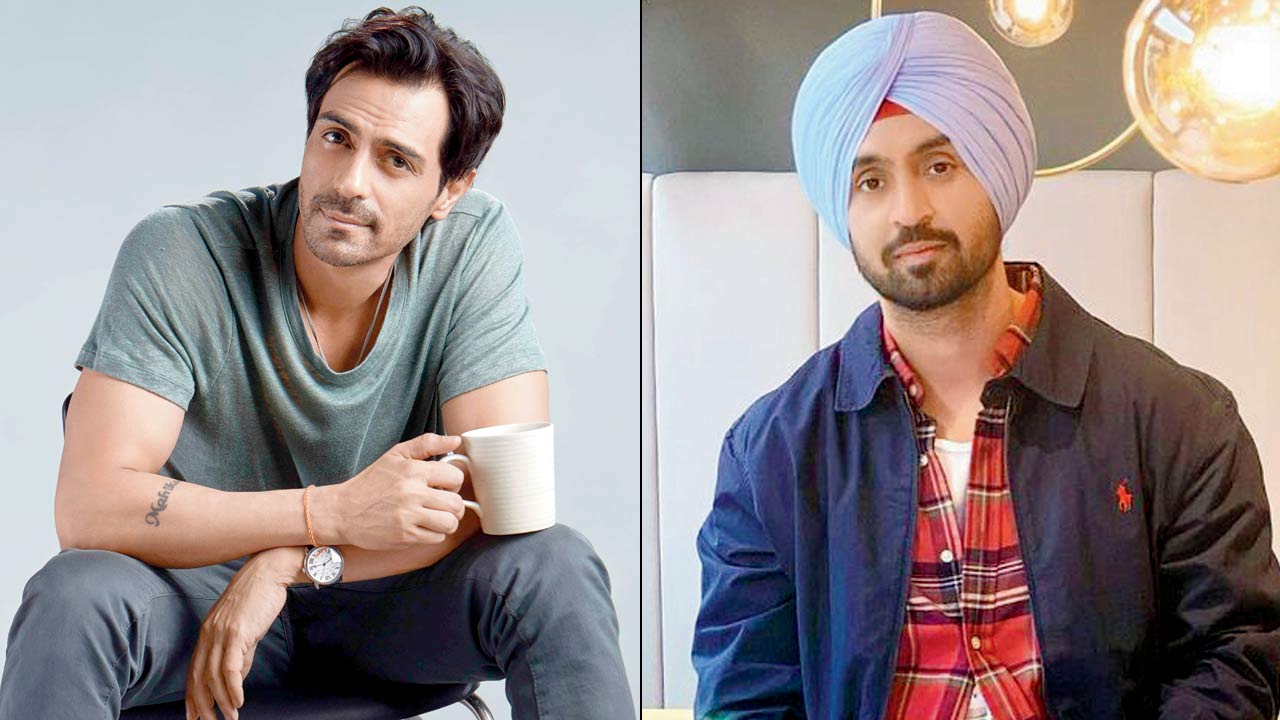 The anti-Sikh riots of 1984 continue to intrigue filmmakers. The latest is director Honey Trehan, who has cast Arjun Rampal and Diljit Dosanjh for his yet-untitled film based on a true event from the period. While Diljit plays an activist who fights for the victims, Arjun's character is being closely guarded by the makers. This gritty human story is currently being shot in Amritsar. Incidentally, Diljit previously starred in the Punjabi film, Punjab 1984, based on the same riots.
Bhai won't walk long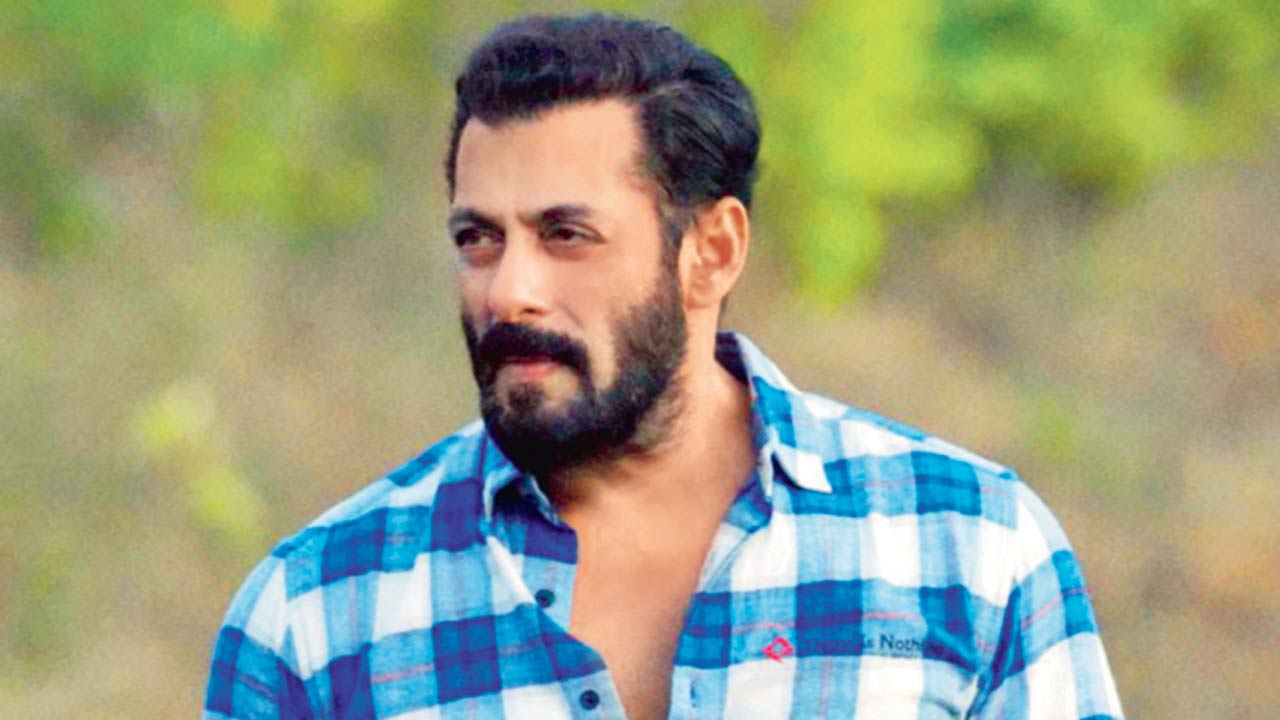 Salman Khan was in a foul mood when he stepped out of the Mumbai airport after returning from his show in Dubai. So much so that he gave the waiting paparazzi an angry glare before getting into his car and zooming off. Apparently, the actor usually exits from Gate 8, so he doesn't have to walk much to reach his waiting car. But this time, he was made to exit from another gate and it was a long walk to his car. He was reportedly tired from the flight and the airport officials were unable to help him too. Maybe he should remember his song, Just chill, no?
A personally emotional journey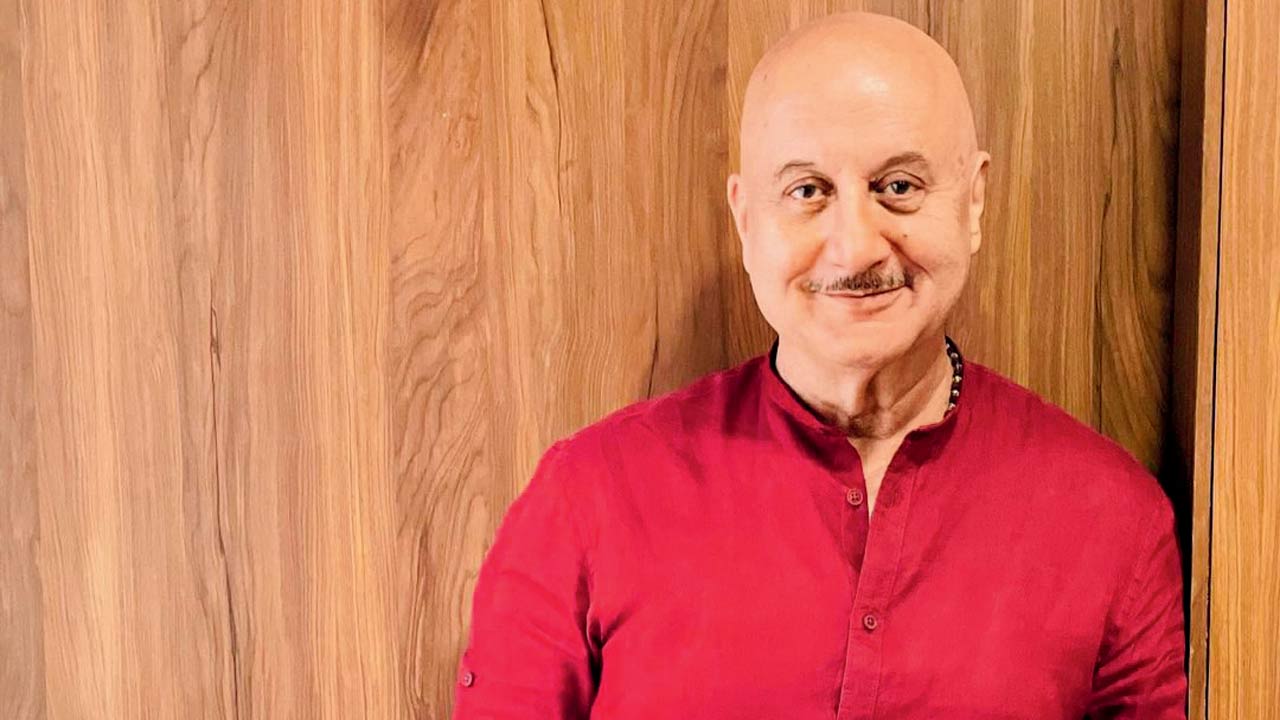 For Anupam Kher, his upcoming release, The Kashmir Files, is not just a film. In fact, the Vivek Agnihotri directorial venture, based on the exodus of the Kashmiri Pandits is a cause as the veteran actor himself ibelongs to the community.  Incidentally, his character is named Pushkarnath Kher, which was also his father's name. Anupam, who plays grandfather to Darshan Kumar, used to remember his father and family members, to prepare for his character. Given the character he plays in the film, Anupam says, "After every shot, Vivek and I used to hug and cry."
Tiger's idea to sing his latest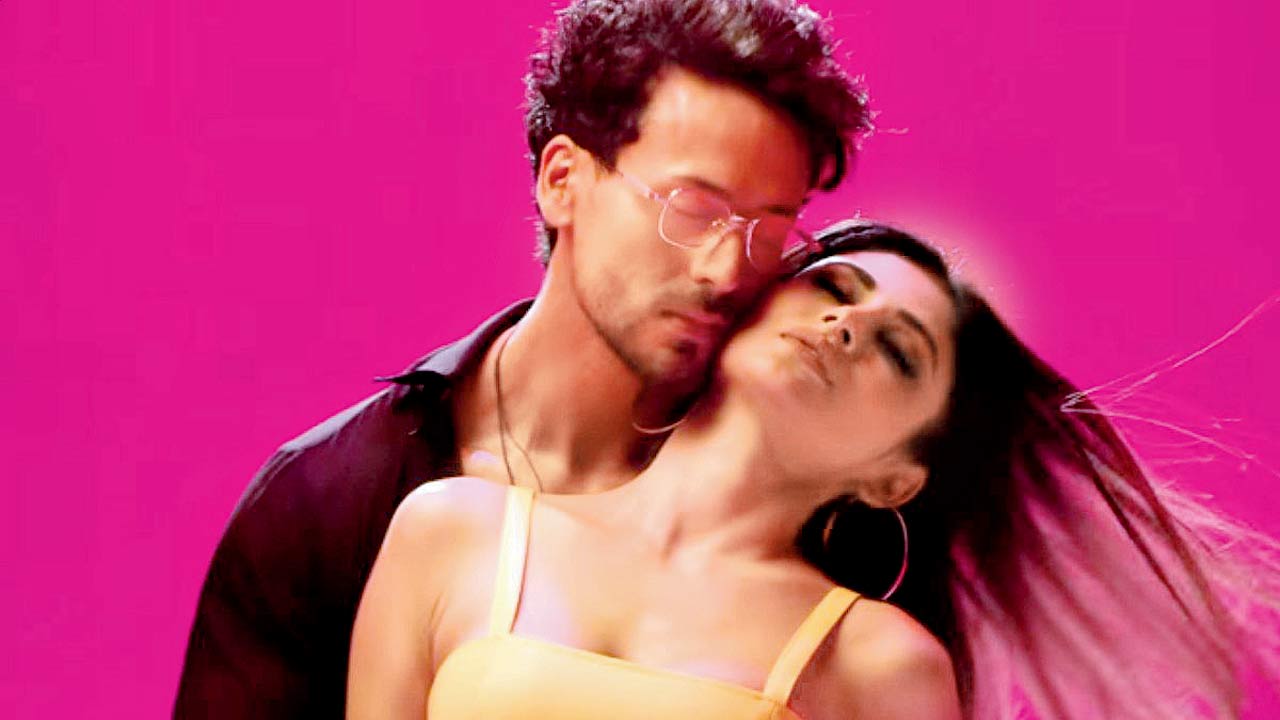 After Unbelievable and Casanova, Tiger Shroff shared his third song online yesterday. Poori gal baat, also featuring Mouni Roy, is the action star's first attempt at a Punjabi song. Gaurav Chawla, line producer and executive producer of the song, says, "The idea came from Tiger himself. He loved the track the moment he heard it. So, we decided to explore it."  He adds that Tiger is very passionate about music and likes to sing.
It's show time for SLB now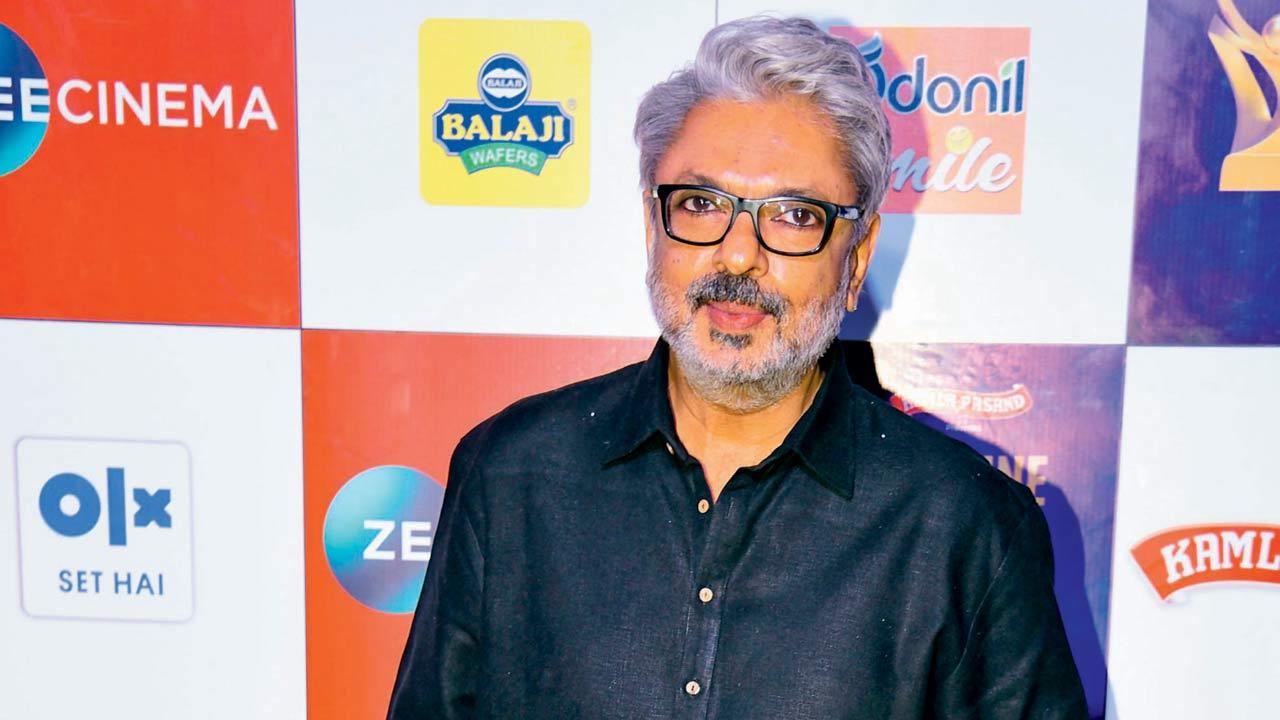 Sanjay Leela Bhansali is all set to move on to his next big project. He has linbed up the shoot of his first web series, Heeramandi, to start in April. SLB has already completed work on the soundtrack for the period drama that reportedly stars Madhuri Dixit-Nene, Manisha Koirala, Sonakshi Sinha, Huma Qureshi, Nimrat Kaur and Sayani Gupta. Moreover, the massive set for the show is nearly complete too.
With love from Japan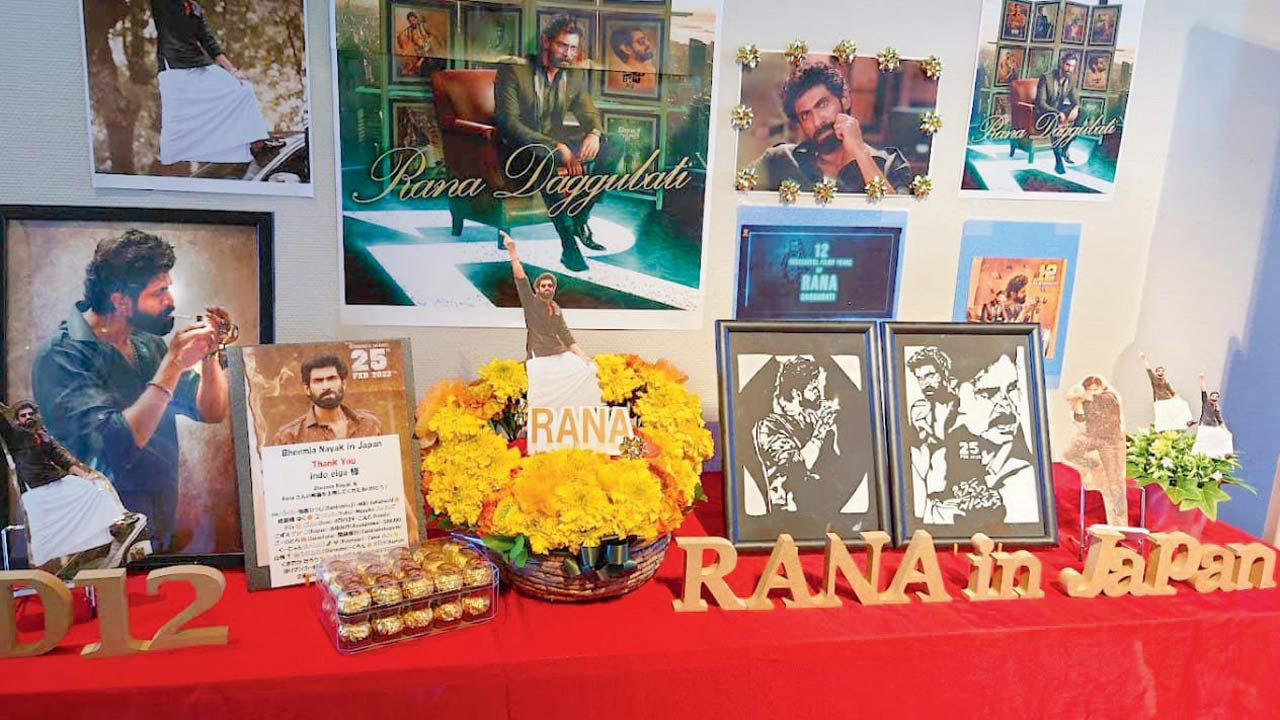 Some merchandise that Rana's fans in Japan have come up with
Rana Daggubati, who became popular in Japan after the international release of Baahubali, is pleased with the response his latest release Bheemla Nayak is garnering in the East Asian country.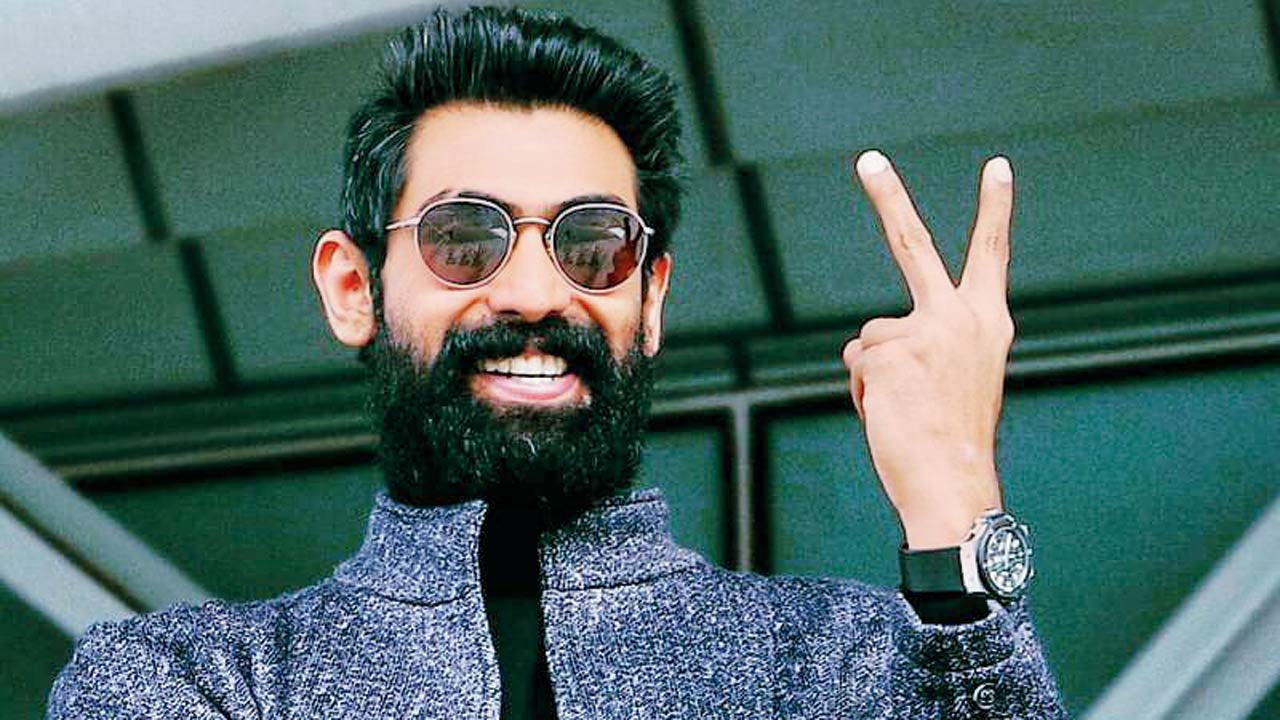 However, he is most surprised by the merchandise his fans in Japan have created for his character, Daniel Shekhar. The merchandise is not for sale, but to be distributed among fans.