She spent her life motivating people. She was active on Twitter, and even till the end kept tweeting about important matters, and did so with intention. She was keen to have the next generation learn from her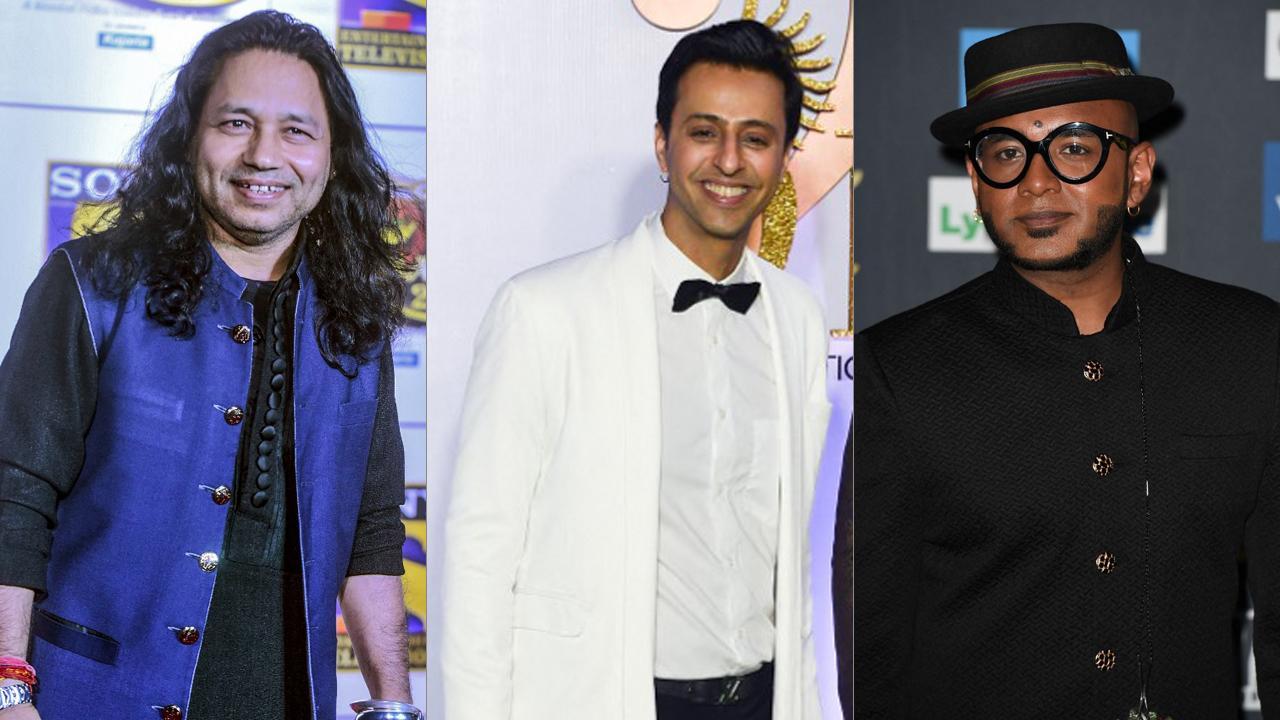 Kailash Kher, Salim Merchant and Benny Dayal/picture courtesy: AFP
Kailash Kher
One of the last songs that she worked on was Hum Hindustani, of which I was also a part. I consider it my good fortune that I am among the few priviledged ones to have been blessed by her in the [last few days] of her life. It was among the debut songs of Padmini Kolhapure's label. Even before this, during our interactions, she is someone who always wore a blissful smile; jaise unme Daivi shakti thi. Her love for India reflected in her work. Yesterday was Saraswati Puja, and today she has left us. What she has given to this industry in unmatched. Her work will always teach people to love music, and be patriotic. For as long as one wants to learn music, her songs will always be available. Her songs, along with the compositions of her brother are such pieces that any aspiring musician can turn to for education.
ADVERTISEMENT
People always say that they want to sing like her, but no one says that they want to inculcate her habits, or have the kind of integrity that she had. People say she sacrificed herself by not marrying anyone. But that's not her biggest sacrifice. She spent her life motivating people. She was active on Twitter, and even till the end kept tweeting about important matters, and did so with intention. She was keen to have the next generation learn from her. 
Salim Merchant 
Lata ji and I would have long conversations, especially in 2012 when I was judging Indian Idol, a show that she would keenly follow. We would discuss matters pertaining to music, and she would ask me about things relating to some contestants. We were the composers of films like Chak De India and Dor, and she loved the music of the films. She would speak to me with fondness, and respect, and I was always taken aback by the love she had. 
Every third day, she would call and talk about music, and share her thoughts on the show. In 2012, she wasn't keeping well and was [apprehensive] about meeting in person, but she would regularly talk to me like I was her son. She would discuss her relationship with Madan Mohan ji, and I was always interested in learning about the stories behind certain songs. 
In the Idol competition in 2012, three guys were leading the competition. And while Idol couldn't be decided on [gender], she was keen that the girls also be promoted. She was responsible for being the one who changed things as a woman [in the music industry], and said it was important for us to realise that the girls be promoted. I told her I would try, even though it was difficult. But she urged me to request the channel to promote the girls, at her behest. 
The young generation can learn about the ease with which a song should be rendered. Her versatility and professionalism must be celebrated. She was someone who made music her main focus; everything else was secondary. Her love for music was such that she never even married and made music her whole career. That dedication is a lesson she leaves for everyone. Her life is a lesson for anyone who wants to make music their career. 
Benny Dayal
My favourite Lata Mangeshkar story is one that traces back to 2010. I was working with [AR] Rahman sir, and he was, at that time, working on the concept of 3D Mapping. He was singing Luka chuppi on stage, live, with Lata ji appearing on screen. She had shot the portions and re-sung the song at home against a white background, and we replicated a gigantic 3D [model] of her in a white sari to appear as though she was standing there, on stage. The visual was so powerful that I still get goosebumps thinking about it. At the time YouTube was still picking up, so you don't find those visuals today. It appeared like she was singing to her own son, which was impactful because it aligned with the story. It was called Jai Ho Journey Home, and was about a little kid who travels and [navigates obstacles] to get to his family. There was a mother-son story in between with Rahman sir standing in one corner and Lata ji's figure appearing at the other end to sing the song together. 
It was the coming together of great talents. Lata ji has been among and legend of legends, and Rahman sir has always been the person leading the youngsters into the future. That is the most amazing moment of Lata ji that I recall. 
"Exciting news! Mid-day is now on WhatsApp Channels

Subscribe today by clicking the link and stay updated with the latest news!"
Click here!