Gayathri, one half of the director duo, discusses the Hindi remake of Vikram Vedha and why Roshan was apt for the role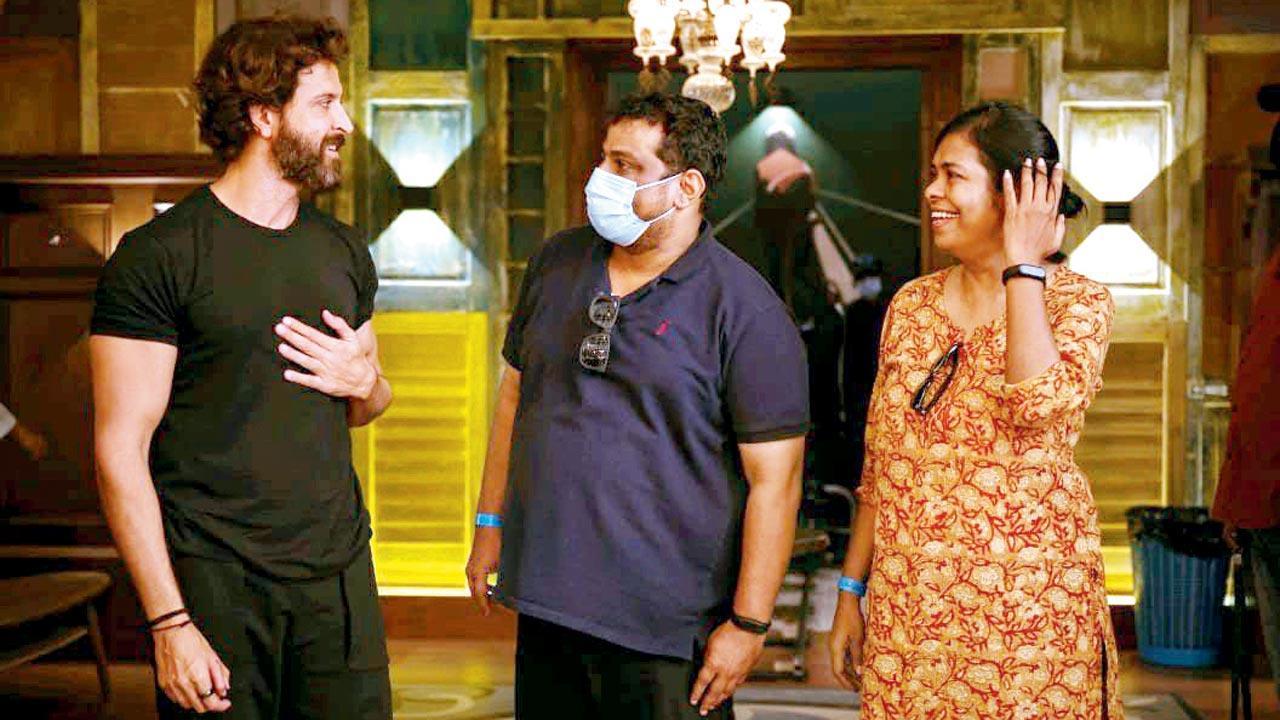 Roshan with Pushkar-Gayathri
When husband and wife Pushkar and Gayathri wrote and directed the Tamil hit Vikram Vedha in 2017, little did they know that the film will also be their entry ticket to Bollywood? Five years later, they are midway through the shoot of the film. Inspired by the Indian folk tale of Vikram and Betaal, the Saif Ali Khan and Hrithik Roshan-starrer tells the story of a tough officer of the law embroiled in a cat and mouse game to catch a calculative gangster.
Even before the duo could scout for talent in the Hindi film industry, it was decided that Roshan would be part of the ensemble. "Hrithik was the first actor to call us after the film's release [in 2017] to appreciate it. He gets the depth and soul of Vikram Vedha. He is a talented actor, and it has been incredible [so far]," says Gayathri, adding that Roshan always looks at the larger picture and works towards making the project better. "There is no ego [involved] even if we don't agree on the same thing. Even when he needs clarifications, it is never about [being] the star of the [film]. It is about the story of the film. He is extremely down to earth."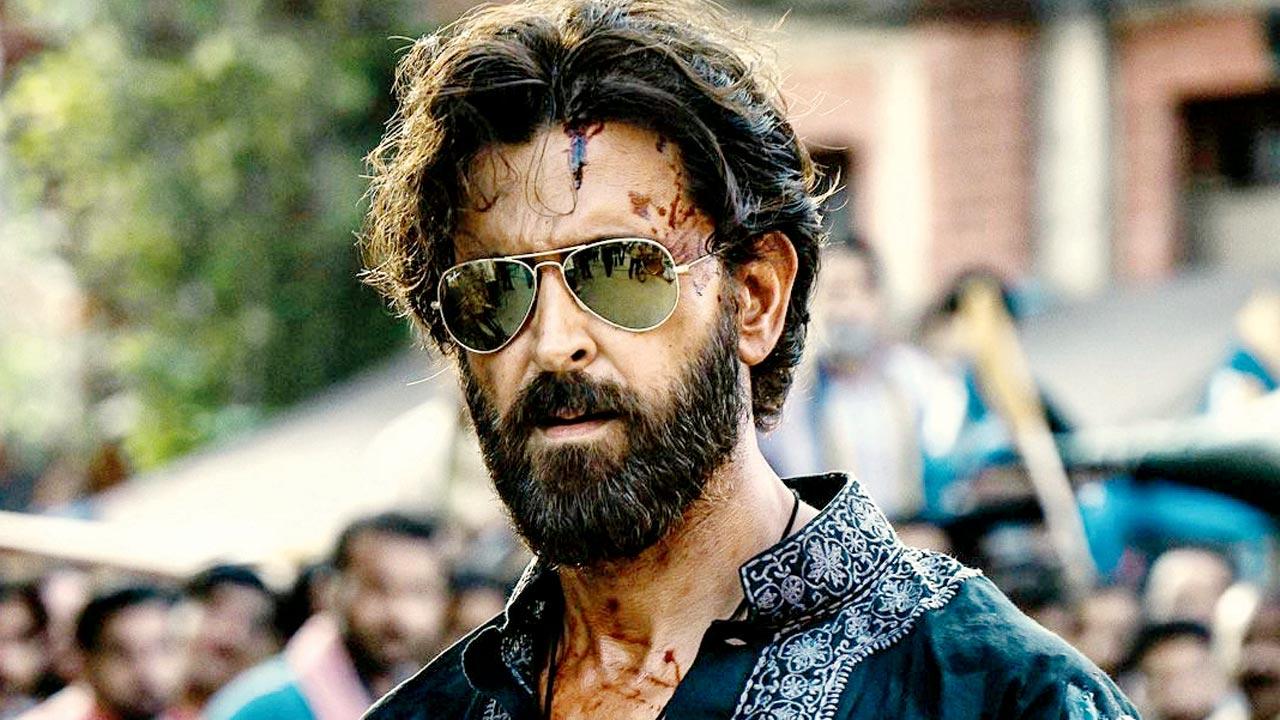 Hrithik Roshan
Setting a part of the story in the city of Nawabs, the duo has created a makeshift Lucknow in Abu Dhabi. "We shot a few chunks of the film in Abu Dhabi, for which we built interiors and markets that [resemble the streets of] Lucknow. But that's not all they were in the capital of the UAE for. It seems Gayathri also announced the global premiere of their Tamil series, Suzhal—The Vortex, set to stream on Amazon Prime Video, at the 22nd edition of IIFA Weekend and Awards.
Ask her about her collaboration with Pushkar and the co-director is quick to say that they have a harmonious relationship that is not affected by differences of opinion. "We've known each other since college and have grown up together. [Despite] being married, it is a smooth sail with no drama. On some level, our choices are also similar," explains Gayathri, adding that even in case of a conflict, "we don't try to prove a point". "We are more friends than a traditional couple."