Always with a spirit of gratitude and humility, the superstar also thanked his entire team including his dialect coach for making the process enjoyable for him and for supporting him throughout the journey of this character's making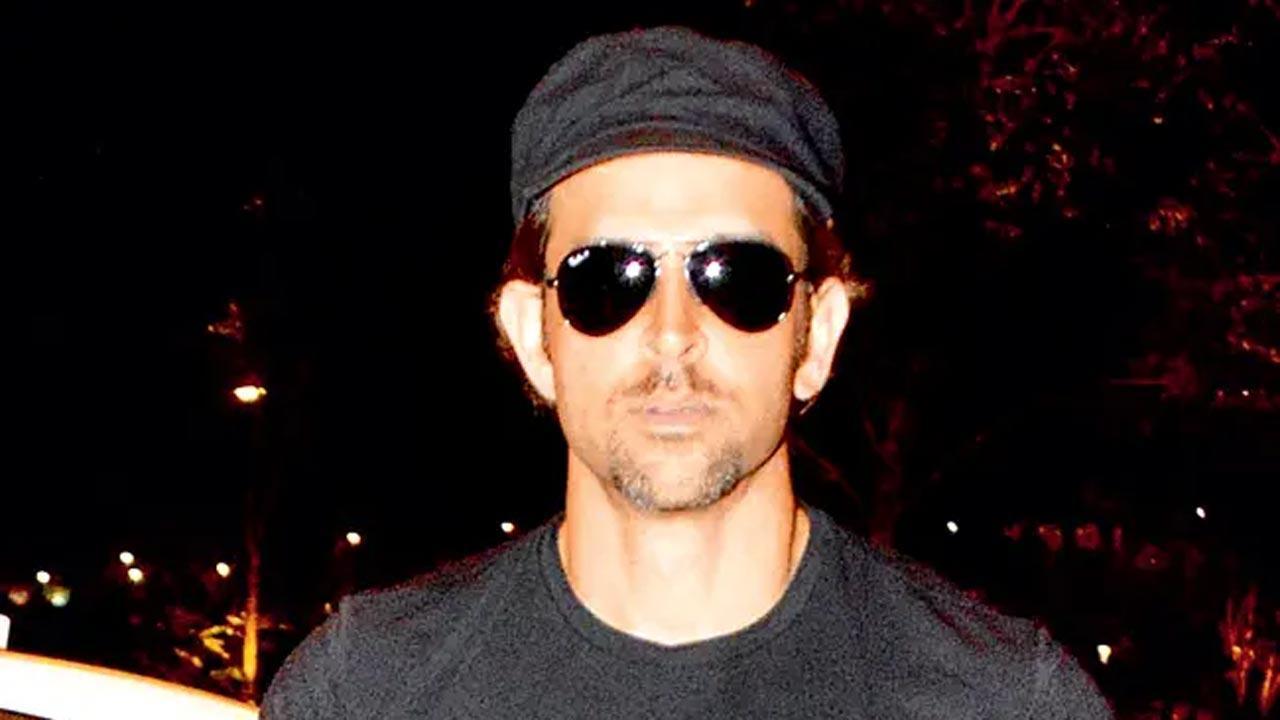 Hrithik Roshan. Pic/Yogen Shah
Fans excitedly awaited Hrithik Roshan's return to the big screen and what a return it was! With 'Vikram Vedha', the superstar set an all-new performance benchmark, playing a gangster with aplomb and with an unparalleled screen presence that reflected both the essence of the character while not compromising his superstardom.
Hrithik Roshan didn't just play the role of 'Vedha' but became 'Vedha' completely absorbing every element of the character and his nuances. Interestingly, to bring that magic the superstar let go of all inhibitions and found comfort in being crazy and wacky in order to become 'Vedha'.
From voice training and speaking gibberish, dialogue rehearsals, dancing to 80's music, emoting to nature, and filming himself to monitor and ace his mannerisms and dialect, Hrithik completely let go and submitted to the process.
Also Read: Just rumours: Hrithik Roshan denies being a part of 'Brahmastra 2'
The superstar took to social media to indulge fans with behind-the-scenes footage of his prep for the role. Said Hrithik, "To become 'Vedha' I had to first find comfort in being a 'yeda'. 9 months of prepping & being Vedha - from October 2021 to June 2022. Exactly the time human lives take to birth. Vedha has been a process of moulding from scratch, today it's a character I'm proud of. Learning to talk, walk, dance, eat & live like Vedha has been sheer joy. There may not be Hrithik in Vedha, but there will always remain Vedha in Hrithik."
 

 

View this post on Instagram

 
Always with a spirit of gratitude and humility, the superstar also thanked his entire team including his dialect coach for making the process enjoyable for him and for supporting him throughout the journey of this character's making.
Also Read: Rohit Saraf: Upped my act to match his Did you like the teaser of Prabhas-Saif Ali Khan-Kriti Sanon starrer `Adipurush`?