The 'Chak De India' actress spoke to Mid Day Online in an exclusive interview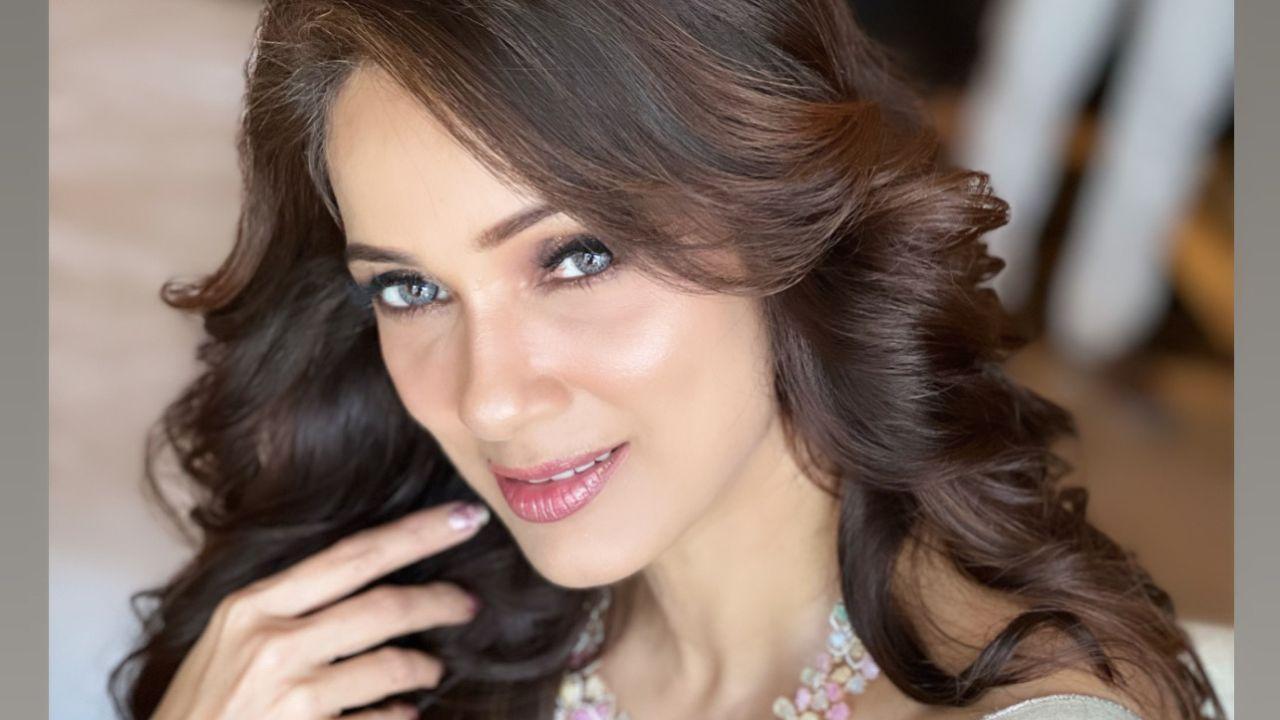 Official Instagram Accounts Of Vidya Malavade
The very moment anyone utters the name 'Vidya Malavade', one is reminded of the extremely feel-good and go-getter captain of the Indian women's hockey team from the cult film 'Chak De! India'. Even though its been many years now that the film had got released, the fact of the matter is that, people still remember her as Vidya Sharma, her character's name in the film.
Mid Day Online met up with the talented actress for an exclusive interview, wherein she spoke about her other projects and also her New Year 2023's resolutions.
Vidya, in a span of so many years of being in showbiz, what do you consider as the turning point of your career?
After so many years being in showbiz, the turning point in my career was definitely 'Chak De India'. It's been 15 years since that film was released. Interestingly, everybody still talks about it. In today's times, when people don't even remember the names of movies or the characters in them, people have approached me, remembering my role and even the character. It's a huge blessing. So, that was the tipping point! And, of late, with the advent of OTT, my show 'Mismatched' has suddenly become the talk of the town. That way, it won't be wrong to say that, even though that has proved to be a turning point. Whenever I go for my walks, people call me Zeenat Karim. Earlier, people would call me Vidya Sharma from 'Chak De India.
Your show 'Dr. Arora' has garnered good response for your character. What kind of preparations did you do for getting into the skin of the character?
There are significant preparations that I went through. I read and write a lot! I got roped in for 'Dr. Arora' just before the lockdown in April last year. I would read the scripts at least once a day. Something new about her would reveal itself to me as I read on and on! Vaishali's melancholy, her loneliness, her vulnerability and guilt, her loss, and so much more… I wanted her to have this simmering quality about her while maintaining a cold, distant exterior.
Also Read: Why did Vidya Malavade get emotional while shooting for Flesh?
Were there any challenges that you faced while doing this role?
Not challenging as such! It's just that, I was also shooting for the show 'Mismatched' simultaneously. And my character Zeenat was just the opposite of the character that I play in 'Mismatched'. There is this warm, comforting feeling about Zeenat. A certain level of curiosity brews with her character—where is she coming from? What has she been through? Which city is she from? What she eats, how she looks, how she talks, and how she walks are all critical factors. Everything is considered when building the character to look authentic with all the emotions.
Looking back, it's been a while since 'Chak De India' got released. Does it irritate you when people still call you or know you as the 'Chak De India' girl and not your real name?
Not at all. Everybody still remembers me as Vidya Sharma. India still remembers me as the 'Chak De's captain, and that, I tell you, is a blessing! I remember once an elderly lady came to me and held me, saying, "You saved India. You made India win," I just played a part in real life, and I can't believe the film's impact and the last goal's impact on people. I'm forever grateful for that experience called 'Chak De'. So, yes, bring it on.
Also Read: These pictures of Vidya Malavade doing yoga are sure to give you fitness goals
Speaking of 'Chak De India', are there any incident/s from the film's shooting that no one knows?
Let me tell you an interesting incident which happened when we were shooting in Australia with Shah Rukh Khan. He had just arrived and his film 'Don' had just been released. He was like, "You girls haven't seen Don?" We had been shooting incessantly, and I remember he said, "Okay, I'm going to take you girls out. There's going to be a night out. We're going to watch a movie, and then we're going to party." Everybody wanted to dress up because we had only dressed for a short time, like a little over a year. So, suddenly, we went to buy clothes and jewellery. By the time we were ready, we had made him wait almost an hour. It was just... wow! He was like, "Guys, and I've never really waited for anyone, so this is not done, women". But, I tell you that he was just adorable and sporty about it. All of this felt and I still feel surreal.
Now that we are in New Year 2023, what's that one incident that you want the year 2022 to be remembered for?
Touch wood! The year 2022 had been quite spectacular. The year 2022 started with 'Abhay' in January, when I had my first out-and-out evil sorceress in the third season. I had never played a character like that. It was just incredible. Post 'Abhay', I was waiting for Dr. Arora, an Imtiaz Ali show that has my whole heart and soul, following which, we got the critically acclaimed 'Mismatched' season 3.
What's your New Year's resolution/s for 2023?
But I want to shift from a smartphone to an 'unsmart' phone because getting rid of intelligent devices around us is probably the smartest thing we'll do. It's also the most significant luxury that we can afford. At the same time, I'm still determining how much progress I can make toward minimalism. But yes, one step at a time. That's my mantra. Has Bigg Boss 16 lived up to your expectations?