Apparently, Irrfan's overseas shoot won't allow him to devote much time to the promotions of Sanjay Gupta's 'Jazbaa' with Aishwarya Rai Bachchan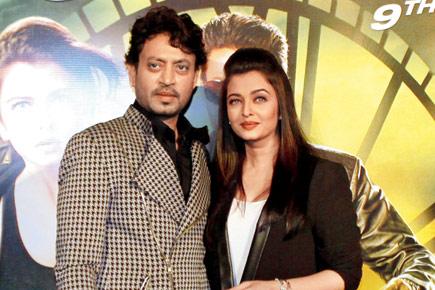 Irrfan, Aishwarya Rai Bachchan
The promotional activities of Sanjay Gupta's 'Jazbaa', billed as Aishwarya Rai Bachchan's comeback vehicle, have already kicked off. However, her co-star Irrfan, who has a key role in the thriller, is nowhere on the scene. The actor is said to be busy with an overseas shoot and won't be able to give more than a week to public events with Ash.
Also read: Irrfan okay being sidelined by Aishwarya in 'Jazbaa'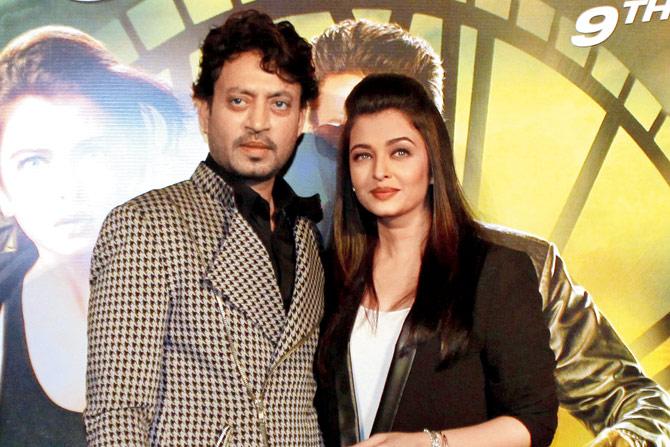 Irrfan (left) and Aishwarya Rai Bachchan
A source says, "Irrfan is shooting in Japan for a television show and cannot travel back to India. Promotional campaigns usually start at least 45 days prior to a film's release. Jazbaa's makers have similar plans, but as Irrfan is not here, only Ash will do the media interactions and other marketing activities. He is expected to join the team only a week before the film releases next month."
Earlier, the makers had advanced the film's trailer launch date by almost a month to ensure Irrfan's availability. "On his part, the actor pushed his Japan schedule ahead by a week to be present for the event," says the source.
Irrfan will also not be part of a US trip that the makers have planned, adds the source and elaborates: "The makers had requested him to take time out to promote the film amongst the Indian diaspora in the US and be part of media interactions there. But he had to excuse himself since he had already tweaked his show schedule once earlier."
Sanjay says he is constantly in touch with Irrfan and trying to get his dates for the US leg of promotions. "He will take part in the film's promotions in India as and when he gets time," he adds.