However, with Sumeet Vyas on the writing table, the ZEE5 series has now become more than three siblings taking a road trip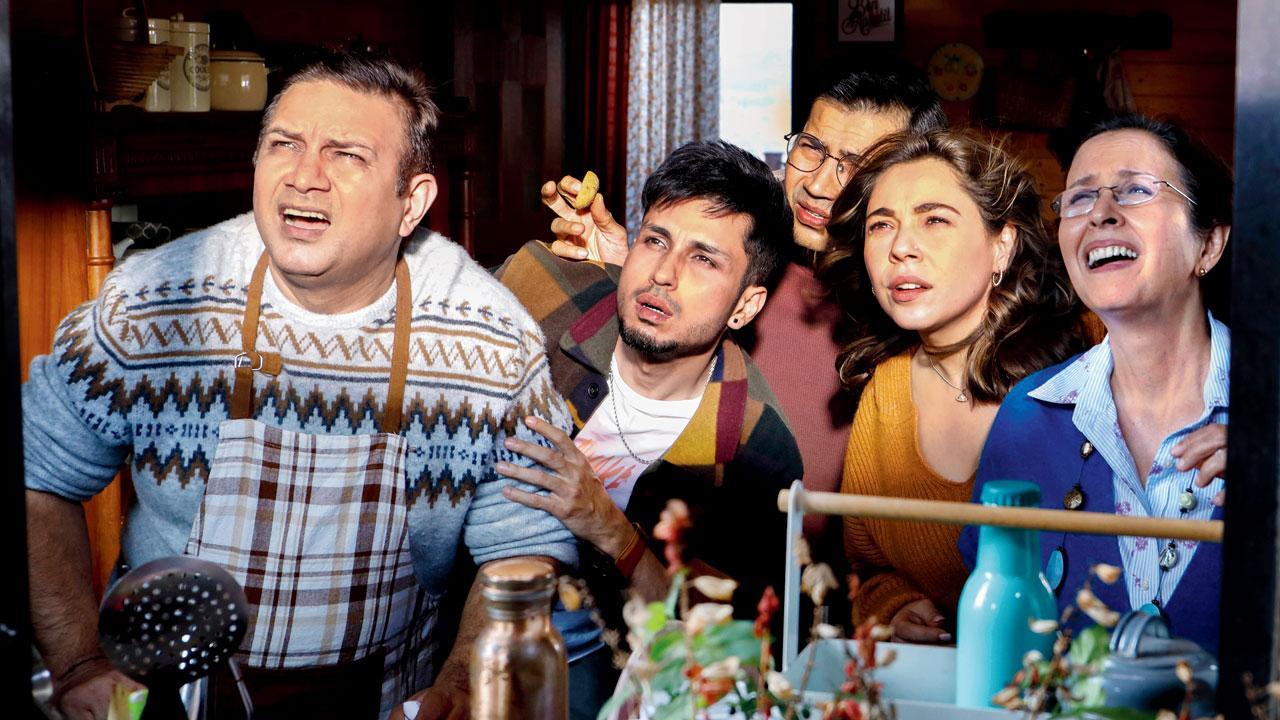 Tripling season 3
Tripling season 3
On: ZEE5
Dir: Neeraj Udhwani
Cast: Sumeet Vyas, Maanvi Gagroo, Amol Parashar
Rating: 3/5
No, TVF is not headed the Karan Johar way. In fact, what they've done in the third season of Tripling is take the script a notch higher than how they tackled the second instalment. After garnering a lot of love for its whimsical first season in 2016, the makers tried a country-wide road trip with bursts of comedy in the narrative for season two. However, with Sumeet Vyas on the writing table, the ZEE5 series has now become more than three siblings taking a road trip.
ADVERTISEMENT
The third edition is Baghban meets Kabhi Khushi Kabhie Gham, with a dash of post-pandemic rejuvenation. Chandan (Vyas) is figuring out the theme of his third book, while still accepting that his second book failed. Chanchal (Maanvi Gagroo), while playing Ranisa, is questioning the longevity of marriage and Chitvan (Amol Parashar) is fighting for partial custody of a child he adopted in season two. While their life is in chaos, the news of their parents' separation brings them under one roof. The series revolves around how the siblings are trying to figure out the root cause of what led to the separation of the 'ideal couple' — their parents (played by Kumud Mishra and Shernaz Patel) and how to sabotage the inevitable separation after 36 years of marriage.
Also Read: Shine bright
From interventions to emotional blackmails to an unsolicited therapy session — they try everything. Still, Mishra's character is set to join a biker gang heading to travel to Bhutan, while Patel's character is packing to shift to Auroville and start a café. Unlike the previous seasons, the makers gave away fewer laughs but laid it heavy on the emotional drama in this one. It poses a question to the new generation, who are so quick to live a different life as they fly away from the nest, all the while assuming their parents back home are their backup plan if everything else fails. The line, 'Iss umar mein toh bache maa-baap ka back-up hote hai', really hits home, when Chitvan blames his parents for foiling his fall-back plan. For generations, parents are expected to understand their children's wavering hearts, and illogical decisions, give their blessings and smile in family pictures, but the courtesy is never returned. They do not want to be conventional kids, but expect their parents to be conventional. Getting on the same page with their parent's new ideas hits all three siblings hard. By the fifth episode, when Chandan, Chanchal, and Chitvan accept their parents' decision and promise to hold the fort for a day in the future when their parents decide to return like they have been doing all their life, the story comes full circle.
Also Read: Rakul Preet Singh: Don't want roles with two scenes, one song
The five-episode series has a few comic elements, especially the scene with Kunaal Kapur holding an impromptu sword fight for a property with his cousin, instead of battling it out in the courts. The father's tinder date with Chandan's ex-wife, making wet wipes out of leaves, and Chitvan's custody case crack you up. The season, gave Parashar, ample scope to showcase his range, and he nails it every time. Gagroo and Vyas, as expected, don't deviate from their characters and keep them relatable, while Mishra and Patel add gravitas to their characters with their performance. The series is a beautiful watch and goes much beyond loving your parents.
*YUCK  **WHATEVER  ***GOOD  ****SUPER  *****AWESOME Are you looking forward to watching Shehnaaz Gill in Kisi Ka Bhai Kisi Ki Jaan?