Ahead of the release of the film, during a media interaction, Kajol said that she had initially decided on not doing the film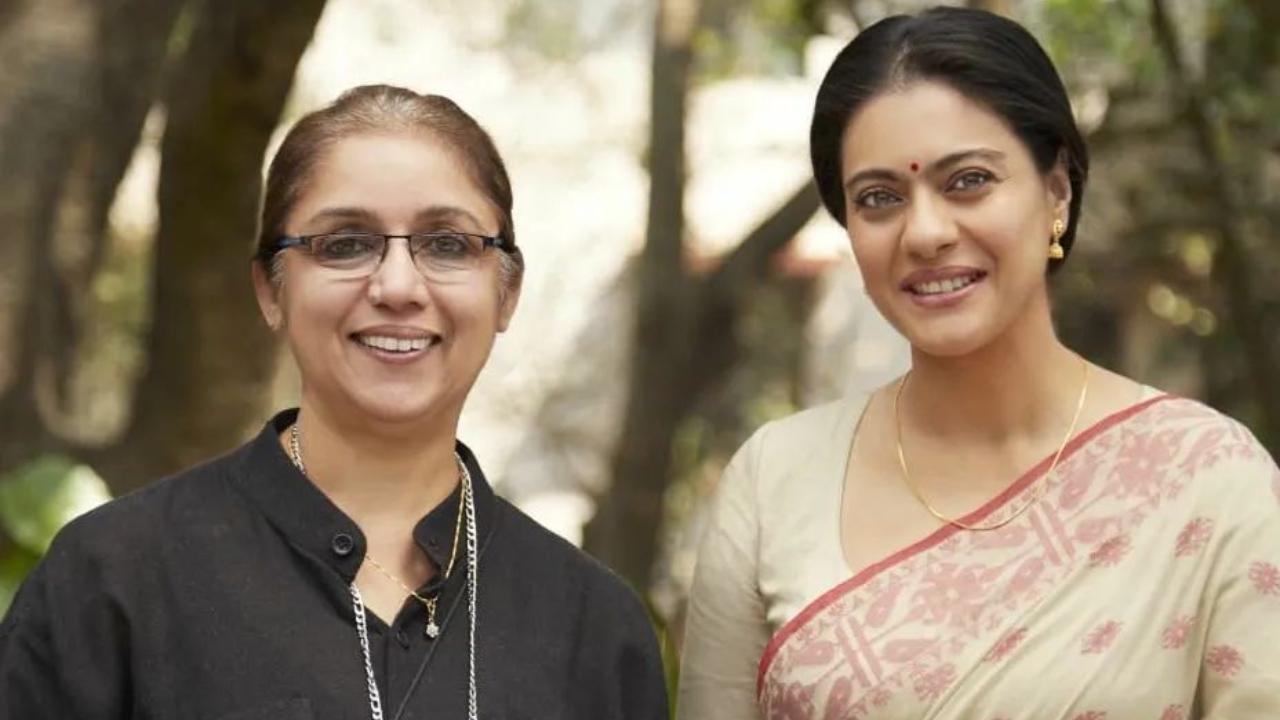 Kajol and Revathi. Pic- Instagram
Actor Kajol will next be seen in the film 'Salaam Venky'. She plays the role of a mother whose son is diagnosed with Duchenne muscular dystrophy. Inspired by a real-life story, the film that highlights the relationship between a mother and son is directed by Revathi. 
Ahead of the film's release, during a media interaction, Kajol said that she had initially decided not to do the film. Kajol revealed that she had been waiting to work with Revathi since she saw her directorial 'Phir Milenge' starring Salman Khan and Shilpa Shetty. However, after years of waiting when Revathi did offer her a film, Kajol refused to take it. "Actually, I had decided that I do not want to do this film. When I read the concept note, I called her. I was like I deeply respect you and I know you will make a very good film lekin mai aapki picture nahi kar rahi hu. She was like at least hear the script once. I told that I would love to meet you and would love to hear the script. but I am not going to be doing this film," she said. 
"I heard the film and I loved it. Normally, when you hear a script, you give your two bits and there will be some elements you do not like but in this case, it was such a well written script. The dialogues were fabulous. My character was amazing. I was still hesitant because it is just a subject of a mother and son and something happening to your child.  As a mother I do not want to do films where something is happening to my child. I don't feel comfortable doing it. I will not do films where I have to get molested.  I don't feel comfortable as a person," she added.
Reflecting on what changed her mind, Kajol further shared, "I went back and thought about it. I loved the script and her as a director and I knew what kind of film she would make. I knew that she would handle this film beautifully. I knew it will be a perfectly balanced film. I said that if I let that one fear stop me from doing this film, I would regret it for the rest of my life. And that, I will not let myself do. I will not let my fear control my actions in this regard. I called her and said 'sambhal lo mujhe' . She said okay, 'I will take care of you'."
Also Read: Kajol's captioning 'skills' made daughter Nysa stop handling her Insta account
'Salaam Venky' which also stars Vishal Jethwa along with a special appearance by Aamir Khan will be released in theatres on December 9. Will you be heading to the theatres to watch Salaam Venky?