In conversation with mid-day.com, Anastasiya speaks about her journey from Europe to Mumbai and falling in love with India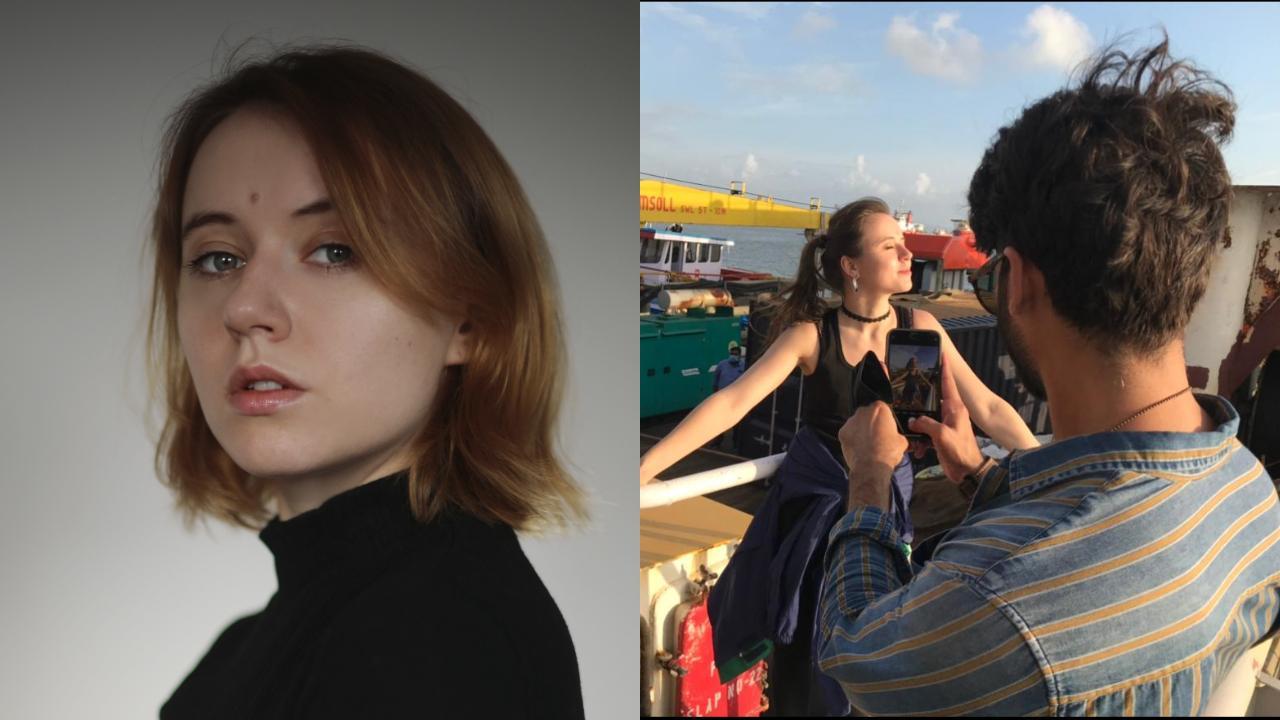 Anastasiya Ador
Anastasiya Ador's performance in Raj and DK's web series 'Farzi' as Svetlana is far from forgettable. The actress aides Shahid Kapoor and Bhuvan Arora's characters to transport counterfeit notes on an abandoned rusty ship. The 28-year-old European shocked co-creator DK Krishna with her Hindi speaking skills. "It's funny because I had to fake an Eastern European accent for the role and at the same when the call cut and we had chai behind the camera, we would all be chatting in Hindi," says Anastasiya talking to mid-day.com about working on the Prime Video original show. 
Anastasiya has been working in the Indian film industry for 11 years now. From playing Shahid Kapoor's girlfriend in 'Udta Punjab', she has become a familiar face with her performance in MX Player's 'Campus Diaries', Netflix show 'Aranyak', and ALT Balaji show 'Bose: Dead/Alive'. 
ADVERTISEMENT
Coming to India: 
At the age of 8, Anastasiya started learning Indian dance and culture at the Indian embassy in Minsk. Eight years later, she first came to India at the age of 16. Her first destination in the country- the capital city of Delhi. While she was acting since the time she was a kid, Anastasiya did a filmmaking course in Delhi while living with family friends. "I was obsessed with India at some point. It has become a natural part of me now," she said adding that she soon learned the Hindi language, and watched 100s of Indian films. After the year-long filmmaking course, she went on to do theatre in Delhi and worked extensively behind the stage. 
Things changed for Anastasiya when she started getting calls from Mumbai for work. "I think Mukesh Chhabra was the first one who gave me an audition for Udta Punjab. Again, it was with Shahid Kapoor. That was my first project. I realized that Mumbai is a great place because it's so international. Like in Delhi, I was feeling a bit alienated. I was still a white girl in Delhi."
"I think once you're in Mumbai, you meet people, you get connected and, suddenly, I was doing a play at Prithvi, and suddenly I'm rehearsing for something else. Then I did a TV show with Rajkummar Rao. Many doors opened and just like that I spent 11 years," she added. 
Pic: Still from Bose: Dead/Alive with Rajkummar Rao
Shahid Kapoor connect
Despite being born in the European nation of Belarus, Anastasiya has watched several Indian films- right from 'Mughal-e-Azam', 'Awaara', 'Dil Toh Pagal Hai' to 'Jab We Met'. While she admits to being a fan of actors like Shah Rukh Khan and Aamir Khan but it was Shahid Kapoor who found a place on her wall. "I remember after I saw 'Jab We Met', I was like, 'What is this film?' I was listening to the songs on loop. I was so obsessed and in love with the character on screen. I was obsessed with Shahid Kapoor. I cut out and printed his picture and had it on my wall. I remember crying because I didn't know what to do. I was so much in love with this character."
Call it destiny, Anastasiya landed her first project opposite Shahid Kapoor with 'Udta Punjab' (2016). Years later, she landed a pivotal role in Raj and DK's series 'Farzi' where she shared scenes with Shahid Kapoor. 
Anastasiya also learned Kathak while in India and her guru was none other than veteran actor Neelima Azeem, mother of actors Shahid Kapoor and Ishaan Khatter. "She's my guru and I was taking classes from her in Mumbai. Neelima Azeem is a beautiful person. She taught me a lot of things about the film industry. Through dance, she always taught me things about life.  She is incredible. When I look at Neelima Azeem, I see how Ishaan and Shahid are so talented because they have a mother who is herself an unbelievable talent," Anastasiya shared.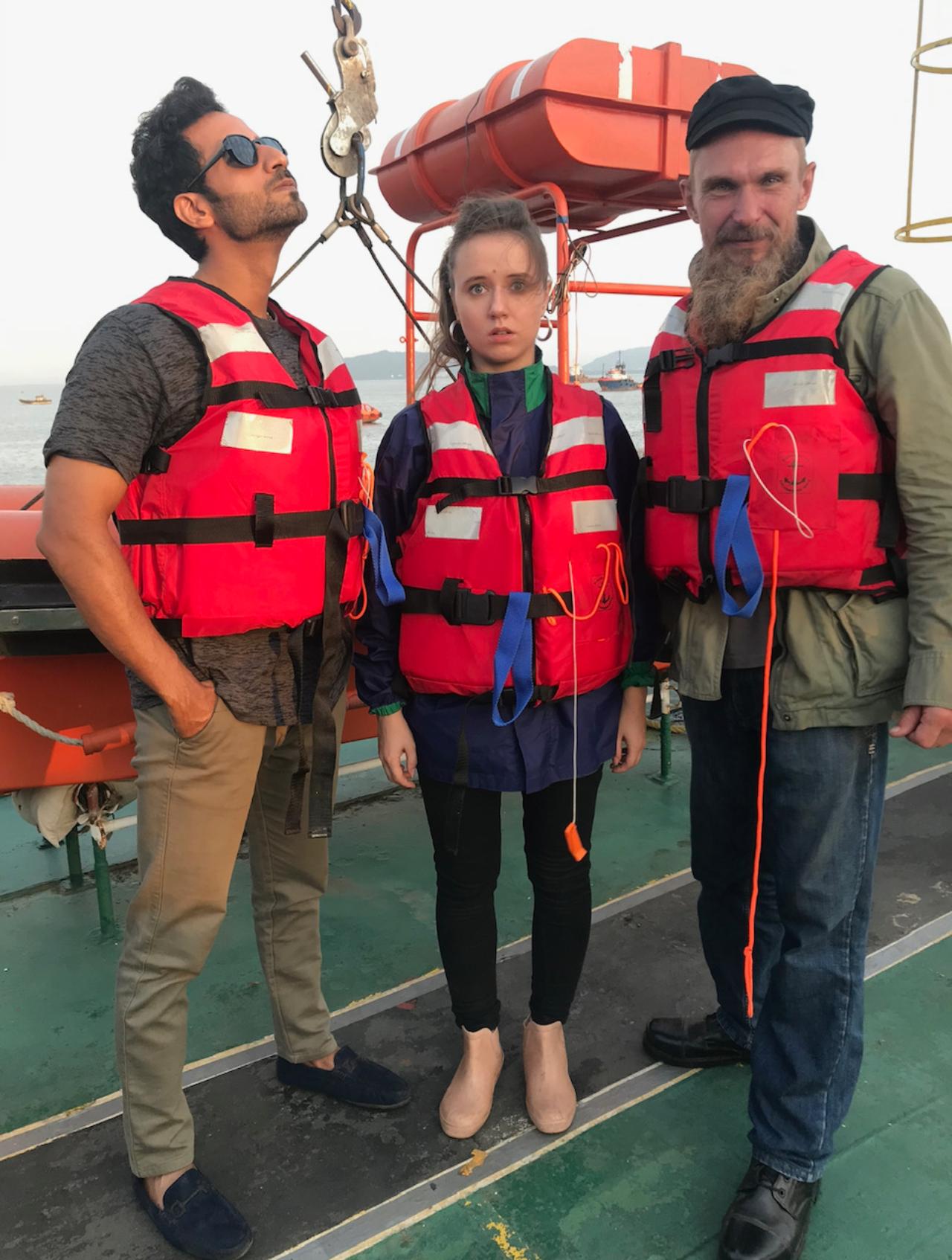 Pic: On the sets of 'Farzi'
Being a white girl in the Indian film industry
Anastasiya feels that there is a lot of role for foreign actors in the Indian film industry. "I can't say it's a lack of work but maybe the way people perceive you. They don't write characters like me. They don't write about a girl who is a foreigner but she lived here for so long that she speaks the language. They always then have to be half Indian, for some reason, like, the minute they know, I speak the language they make the character half Indian. But there are people who live here and speak the language. So it's just I think it's the lack of writing and finding authenticity and characters like me. Otherwise, there's lots of work and lots of characters."
"I'm very glad how Indian industry is expanding now internationally. There are lots of opportunities, I'm sure. But yeah, I feel when it comes to writing, it can be very limited. So it's a big struggle for sure.
Also Read: Exclusive! Farzi creators Raj & DK: 'A lot of research went into printing fake currency notes'
Next up: Check Out
While Anastasiya has been in London for a year now, just before leaving India, she shot for short film titled 'Check Out' by Fenil Seta. "The film is very heavy when it comes to the inner world of the character. I play a travel vlogger who is in Mumbai and it starts on a happy-go-lucky note for her. The drama begins when she starts getting harassed outside the hotel room. 
The film was shot in and around South Mumbai which got Anastasiya nostalgic as she was soon about to leave the country. "I really liked working with Fenil because he's such a positive director. I'm a person who gets very anxious immediately. And then Fenil was very calm and that really helped me because I could manage my anxiety, and my emotions, and then kind of get through the film," she shared. The film will soon be released on Disney+Hotstar.
"Exciting news! Mid-day is now on WhatsApp Channels

Subscribe today by clicking the link and stay updated with the latest news!"
Click here!