From rubbing himself against one's body and dropping his pants in front of her, to feeling up another while trying to hug her, accusations against singer and reality show judge mount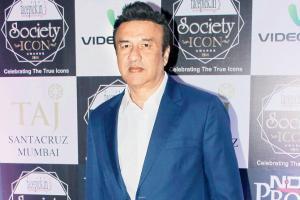 Anu Malik
Even as Anu Malik's lawyer issued a statement on Thursday calling singer Shweta Pandit's sexual harassment allegations "false and baseless", two new survivors – who wish to remain anonymous – opened up to mid-day about the exploitation by the music composer. They also gave their support to Pandit and Sona Mohapatra, the first person to speak against Malik.
Survivor 1
A then-aspiring singer recalled how she had met Malik in 1990 at Mehboob Studios where he was recording a song. She states that in the brief meeting, the music composer had "rubbed his body against me" and offered a meek apology when she appeared shaken by his advances. However, things took a turn for the worse days later, when she found herself coordinating with Malik for a fundraiser.

Malik on the set of Indian Idol 10
"My friend and I went to Neha Apartments [Malik's house] in Juhu, upon Anu Malik's request to discuss the fundraiser. He introduced us to his wife and Anmol, who was around eight months old. A few days later, he called me over to his house again for another meeting. Since my friend was not in the city, I went alone. After we had an informal chat in his music room, he moved the conversation to the lounge. Once there, he sat next to me on the sofa. I realised I was trapped as his family was not at home. He then lifted my skirt and dropped his pants. I thought of pushing him and rushing out the door, but he was too strong for me. Luckily, the doorbell rang at that moment.
Irritated, he told me to stay put and went to answer the door. In the seconds that he dealt with the delivery boy, I tried to leave. But he caught hold of me in the narrow passage. He apologised stating that he was a 'passionate' guy, and offered to drop me at my residence. He also dissuaded me from telling anyone, saying that no one would believe me as he was Anu Malik and I was a nobody. He also threatened to 'know people' if I went to the police station," she recounts.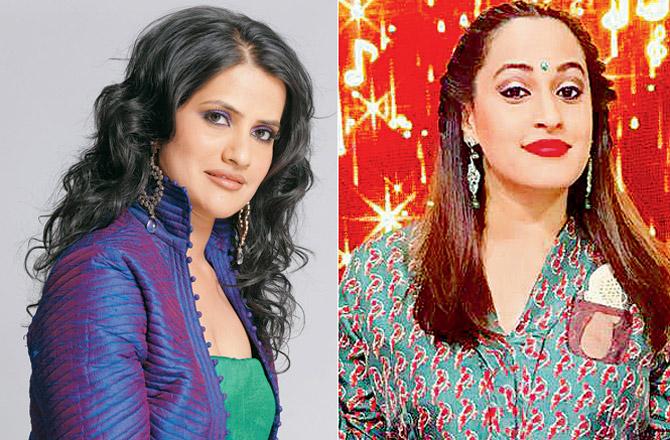 Sona Mohapatra; Shweta Pandit
The situation spiralled downwards during their drive to her SoBo apartment. "Having moved to the city only three years ago, I had little idea of Bombay roads. It was around 8.30pm when he drove into a dark, empty maidan. Scared, I asked him where we were. But he simply unzipped his pants and asked me to lick him! I told him no and urged him to let me go, but he pulled me by my hair and stuffed my face in his lap, hurling abuses as he did so. Thankfully, a security guard tapped on the window at that moment. As he spoke to the guard, I unlocked my door and ran for my life."
Survivor 2
A budding singer was approached to participate in the ongoing Indian Idol 10 as a wild card entry. "I refused the offer because Anu Malik [one of the judges] has already damaged my career. I told them that I will not be judged by the talentless hack," says the survivor, who accuses Malik of having sexually harassed her, seven years ago.
She recalls Malik being one of the several music composers she met during her struggling years as a singer. While her first meeting with him progressed smoothly, she was scarred by what transpired in the second meeting at Sahara Studios, Goregaon. "He asked me if I had a boyfriend. When I said 'no', he said, 'Oh, so you don't even have anyone to hold you, you must be so lonely.' The comment was uncalled for. He then went on to say, 'You should wear a chiffon sari next time you meet me.'
At this point, I knew it was time to leave. As I got up, he grabbed me and hugged me, all the while running his hands over my body. Panic struck me as I realised the recording studio was sound-proof and no one would hear me even if I screamed. I pushed him away and said, 'What do you think you're doing?' The sick pervert immediately broke into his presumably rehearsed line: 'No, I am happy with my wife, I am a sensitive man!' I rushed out and was relieved to be out on the road and safe again. When I told a friend, who is a successful singer's daughter, about the incident, she said, 'Anu Mama strikes again.'"
Quiz her why she didn't report the case to the cops and she says, "How would I prove what he did? I doubt there were any CCTV cameras back then. I was all alone in the city and taking up a police case was not something I could do." mid-day called Malik and sent him a detailed text seeking his comment on the story. However, the music composer had not responded till the time of going to press.
Also Read: Indian Idol Makers Won't Yet Sack Anu Malik Over Sexual Harassment Allegations
Catch up on all the latest entertainment news and gossip here. Also download the new mid-day Android and iOS apps to get latest updates