Read on to know how your favourite stars are celebrating with their moms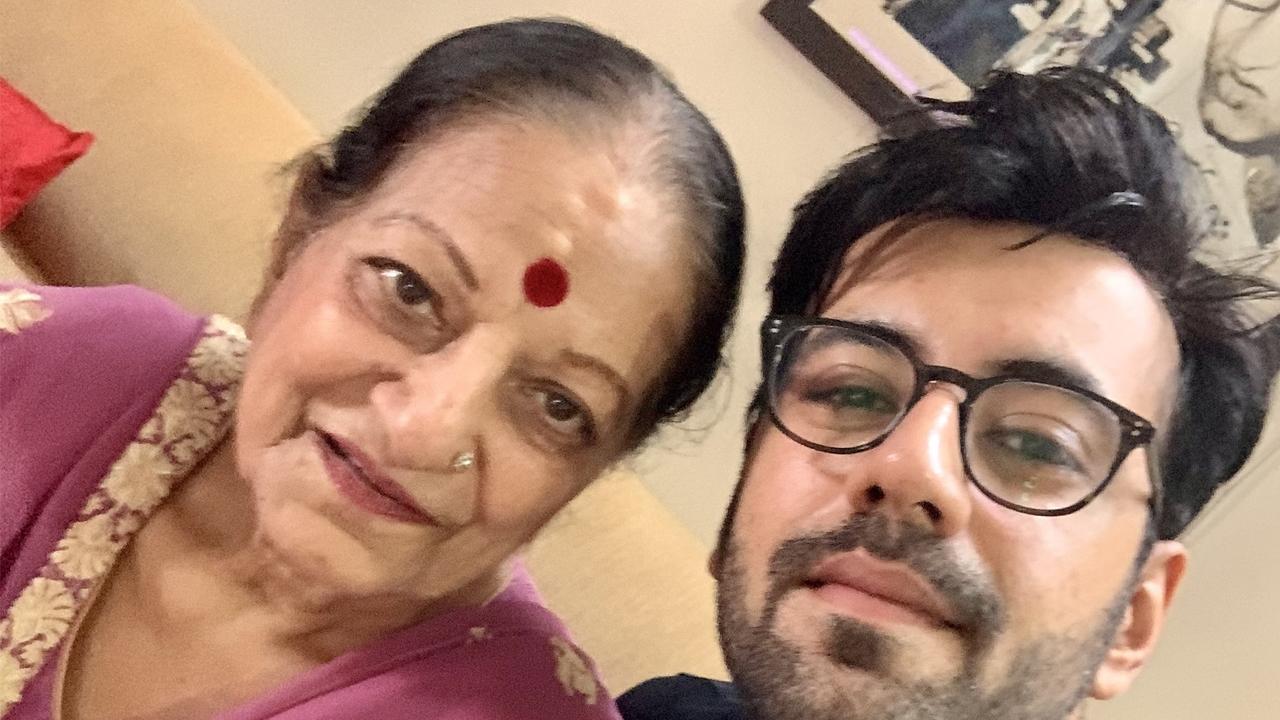 Karanvir Sharma with mother
Some popular actors and singers caught up with mid-day.com, as they ring in Mother's Day and make the day special for their moms! Read on to know how they are celebrating the day.
Karanvir Sharma
I am blessed to have my biggest strength, my support system, my creator, my mother by my side throughout. I just wonder what I would do without her. I believe that mothers are a form of god who protect, nurture and look after us unconditionally for life and they should be celebrated every minute and thanked for their unconditional love. I would like to wish all the lovely mothers, a very happy Mother's Day.
Tanishk Bagchi
A mother is a walking miracle. If anything at all goes wrong, just by talking to her taking her advice sharing things with her, she just calms everything down and shows a way out. She is a source of support, she is the whole universe itself and no one can understand a mothers heart like how unconditionally she understands her child. Happy Mother's Day to all the amazing mothers. Loads of love.
Taha Shah Badussha
Celebrating mother's on one day has become a calendar tradition when in reality, having your mother around you is a celebration of life, strength and love unlike any other, every single moment of one's life! My mother means the world to me and this year, both of us have been invited to an event where mothers are being celebrated and awarded for the very essence of motherhood. Post that it's going to be a ma-beta wala date where she gets to savour and enjoy every dish she loves that I usually stop her from eating for health reasons and I'll then take her to the cinema to catch a movie. Go hug your moms. Tell them you love them. Tell them you care for them. As you grow, so do they! Life is unpredictable and unprecedented. Make the most of every moment and make them feel special with little acts they don't usually expect. And remember, she loves you more than anyone else in the world, so she deserves time from you! Spend as much as you can with her.
Stebin Ben
To the world she is a mother but to us to our family she is our whole world. Kudos to all the strong, independent, talented, multitasking mothers who give all of themselves just to see us healthy, hearty and do well. Their love is incomparable and unconditional. Wishing all you strong mommy's a very happy Mother's Day.
Zahrah Khan
My mother is my super woman. She is the reason of my existence and I am what I am today because of her. She is a legend no doubt in the film industry but for me she is my hero. I have seen her conquering  her place on screens and how and also have witnessed her taking care of me and the house beautifully. I wonder how she managed it all and how all mothers too put in all of them to raise their children and persuade their careers so effortless. Hats off to all the working mothers and a very happy Mother's Day.