This is a remake of Hollywood film, 'Knight and Day', and for some reason, we choose to make a dumber version of the not-so-great-to-begin-with original film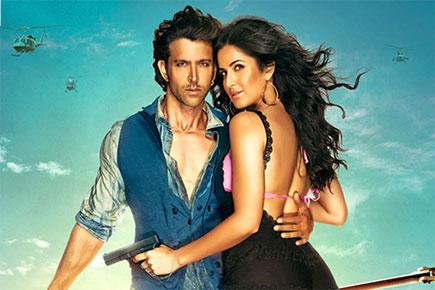 'Bang Bang' movie review
'Bang Bang'
U/A; Action/Romance
Director: Siddharth Anand
Cast: Hrithik Roshan, Katrina Kaif, Danny Denzongpa, Jaaved Jaaferi, Jimmy Shergill, Pawan Malhotra
Rating: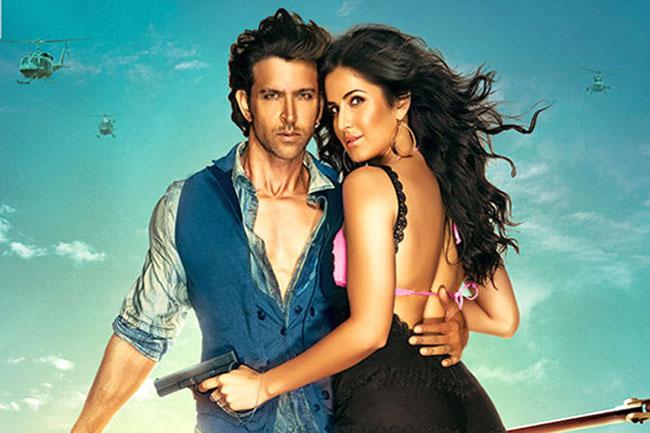 In what looks like an extension of his role in 'Dhoom 2', Hrithik Roshan is the 'international' thief who steals nothing less than the Kohinoor. (Didn't we leave the Kohinoor obsession behind in the '60s and '70s era?). Roshan's Rajveer Inamdar is so agile that he can jump from anywhere, but like a cat, he always lands on his feet and also seems to have nine lives. He can even pull out bullets from his own body and a humble Band-Aid is all he needs to cover the bullet wound, and yes, he also needs someone to hold the torch for him while he does this surgery on himself. The 'torch bearer' happens to be the virginal (never kissed like a good Hindi film heroine) and absolutely clueless (again, like a good Hindi film heroine) bank receptionist, Harleen, who before Rajveer happened to her, killed her time logging on to truelove.com and accepting blind dates. If that is not cheesy enough for you, she has a grandma who chides her for not hooking up with random strange men, because well, for no particular reason but the filmmaker perhaps thought a chirpy scandalous old woman would get some chuckles. Clearly the drab, yawn-inducing dialogues (written by Sujoy Ghosh and Suresh Nair) were not expected to do that job.
There is action, plenty of it. And some of the stunts are quite thrilling too, especially the one where Hrithik does this never-done-before flyboarding one on the ocean. But that's about it. This is a remake of Hollywood film, Knight and Day and for some reason, we choose to make a dumber version of the not-so-great-to-begin-with original film. The hero, by default, doesn't come across as terribly smart either, thanks to the dumb people everywhere (including the assorted desi and videsi villains who come gunning for him from time to time) who fall for his silliest tricks.
After a point, the gorgeous looking lead pair and the backdrops of beautiful places like Prague, Shimla and Dehradun do as little to stimulate as a beautiful but witless woman would do.
Even amidst this brainless situation, Hrithik Roshan does a damn good job of fighting, dancing, acting and all the works. Here's a hero, in the real sense of the word, who deserves a far more sensible film than this jumbled up, bordering-on-retarded movie. So did Danny Denzongpa, who can make the most senseless thing credible just by his presence. On that note, someone needs to tell Jaaved Jaaferi that moving your head like you woke up from the wrong side of the bed, doesn't really make one look intense and evil.