Fairy tales are fantasies served with candyfloss. Sonam Kapoor starrer 'Khoobsurat' aims to be just that, only it is less creative fantasy and dripping more of sugary syrup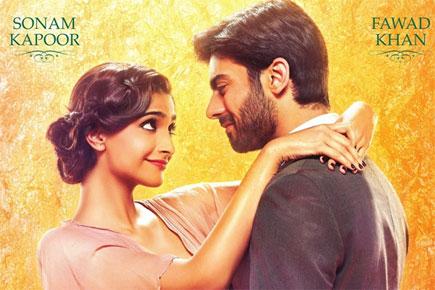 'Khoobsurat' movie review photo
'Khoobsurat'
U/A; Romantic/ Comedy
Cast: Sonam Kapoor, Fawad Khan, Ratna Pathak Shah, Kirron Kher, Aditi Rao-Hydari, Prosenjit Chatterjee
Director: Shashanka Ghosh
Rating: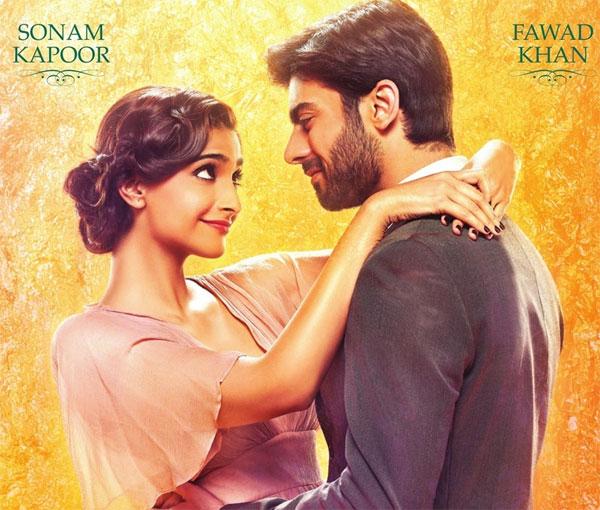 Sonam Kapoor and Fawad Khan in 'Khoobsurat'
'Khoobsurat' is actually beautiful on the outside. Here we have the pretty, spontaneous girl Mili (Sonam Kapoor), bursting with energy and wearing gorgeous clothes, falling for the dark, reserved and drop dead handsome prince Vikramjit (Fawad Khan), who lives in a palace. Who wouldn't fall in love with such a story? But wait, does it have to be so simplistic that you can predict every move, every step that each of the characters are going to take? Those familiar with innumerable rom-coms being churned out of Hollywood mills would know that this script held no surprise, no twist, no nothing. A little more thought put into the script would have worked wonders for this beautiful film. Yes, 'Khoobsurat' is beautiful on the outside, with excellent production quality and it actually transports you to a fantasy world full of silverware, antiques and palatial opulence.
This is in stark contrast to the humble and middle class setting of the original 'Khoobsurat' that was directed by the one and only Hrishikesh Mukherjee. But alas, in spite of all the luxury, the new 'Khoobsurat' has not really been able to fully capture the beauty of the soul of the original.
Sonam plays a physiotherapist, who happens to walk into the royal uppity world of Prince Vikramjit and his family, and as expected, she turns out to be a royal misfit in the palace. As she goes about being herself, refusing to change herself, her presence however, starts changing things for the other residents of the palace.
As the endearing and softhearted father-in-law, Ashok Kumar was a darling in the original, and thankfully, theatre actor Amir Raza Husain, who plays his counterpart here, comes close. Like Ashok Kumar's character, you wish to have someone like Husain in your family too.
Kirron Kher gets the best lines in the film and she does full justice to the role. But then she has enough practice of playing the loud-mouthed Punjabi mom by now. Looks like Ratna Pathak Shah walked out of her 'Sarabhai Vs Sarabhai' sets to walk straight into this one. But then, no complaints. She does a tremendous job playing an independent woman with her nose high up in the air. To think that her mother, the extremely talented Dina Pathak, played this part in the original, and the daughter has proved to be a worthy successor.
It is Fawad Khan, justifiably the darling of Pakistani television industry, who seems just the right fit for this role. He frowns, smirks and walks away with everyone's hearts with his easy charm. Sonam's performance is a tad disappointing as it tends to be one-dimensional and misses the chutzpah that one would expect from a Disney princess of this time and age. In fact, ironically even though the whole focus of the film is on her, her role in itself seemed half-baked and lazily written.
Director Shashanka Ghosh does a decent job of presenting a fantasy tale, but wish it offered a little more than what was expected from this film even before entering the theatre. Fairy tales are fantasies served with candyfloss. 'Khoobsurat' aims to be just that, only it is less creative fantasy and dripping more of sugary syrup. Watch it once if you love rom-coms or better still, if you are a Fawad Khan fan.