Mrunal Thakur joins mid-day.com's 'Flashback with the Stars'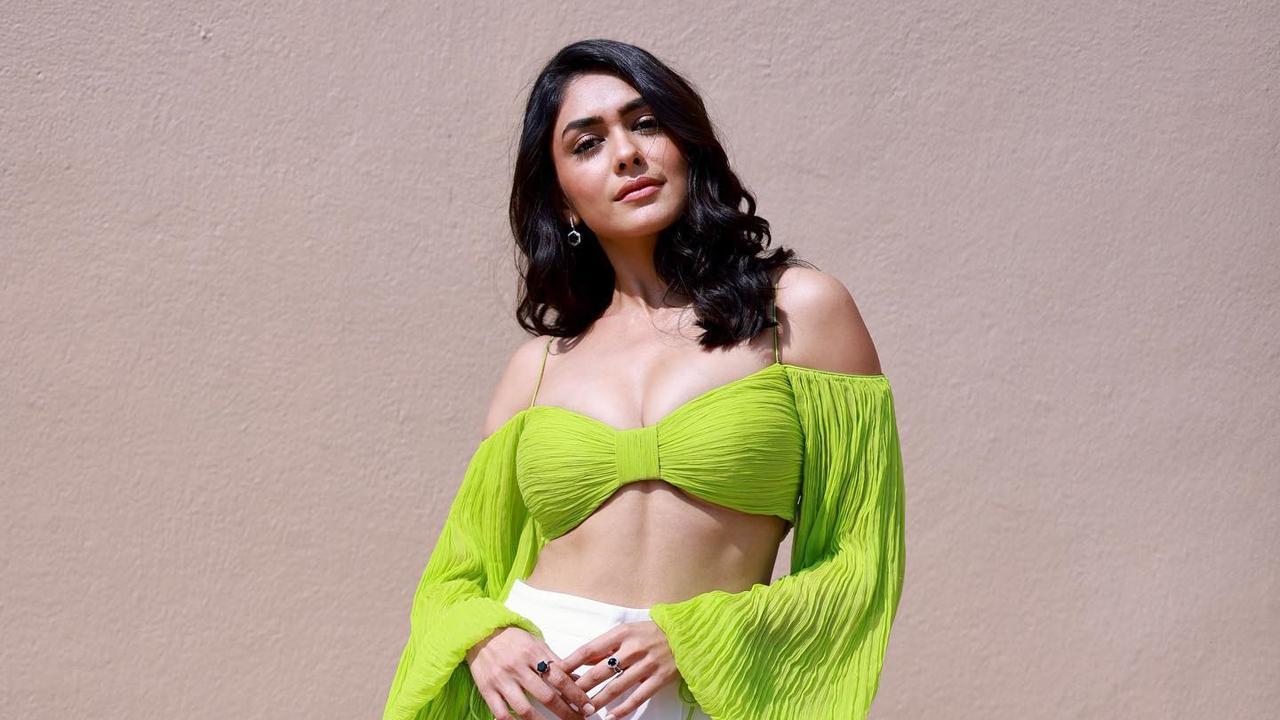 Mrunal Thakur/Instagram
Mrunal Thakur, is the second guest on mid-day.com's special series 'Flashback with the Stars.' She opens up about her journey from studying medicine to wanting to be a crime reporter, before find her calling as an actor!
Mrunal who has successfully taken the plunge from TV to films, having starred in 'Super 30' opposite Hrithik Roshan, 'Toofaan' with Farhan Akhtar and 'Jersey' opposite Shahid Kapoor, among others, admits she still finds her journey surreal.
ADVERTISEMENT
The actress told mid-day.com, "I sometimes go and thank them (co-stars) unnecessarily. I'm happy because this is what I manifested, this was my childhood dream. I was in seventh grade when we shifted from Jalgaon to Ahmednagar, and our baggage hadn't arrived. We reached early because we travelled by train. We went to watch 'Lakshya' (featuring Hrithik and directed by Farhan) in a theatre to kill time and today here I am working with Farhan and Hrithik. I think I manifested working with them."
The actress adds that she doesn't take her success for granted and still maintains the fan-girl side of her. "It's a big deal for my family, when I meet and talk to them (co-actors), and it is the same for me, when they appreciate my work. I don't want let go of this side of mine. When you are vulnerable, like a fan-girl but also want to do better, you end up doing something so interesting on set that you hadn't thought you are capable of."
"I like the space I am in. I'm blessed to have these co-stars because they have been my pillars, supported and appreciated my work," Mrunal Thakur added.