Singer Neeti Mohan and actor Nihar Pandya join mid-day.com for a fun tête-à-tête on Valentine's Day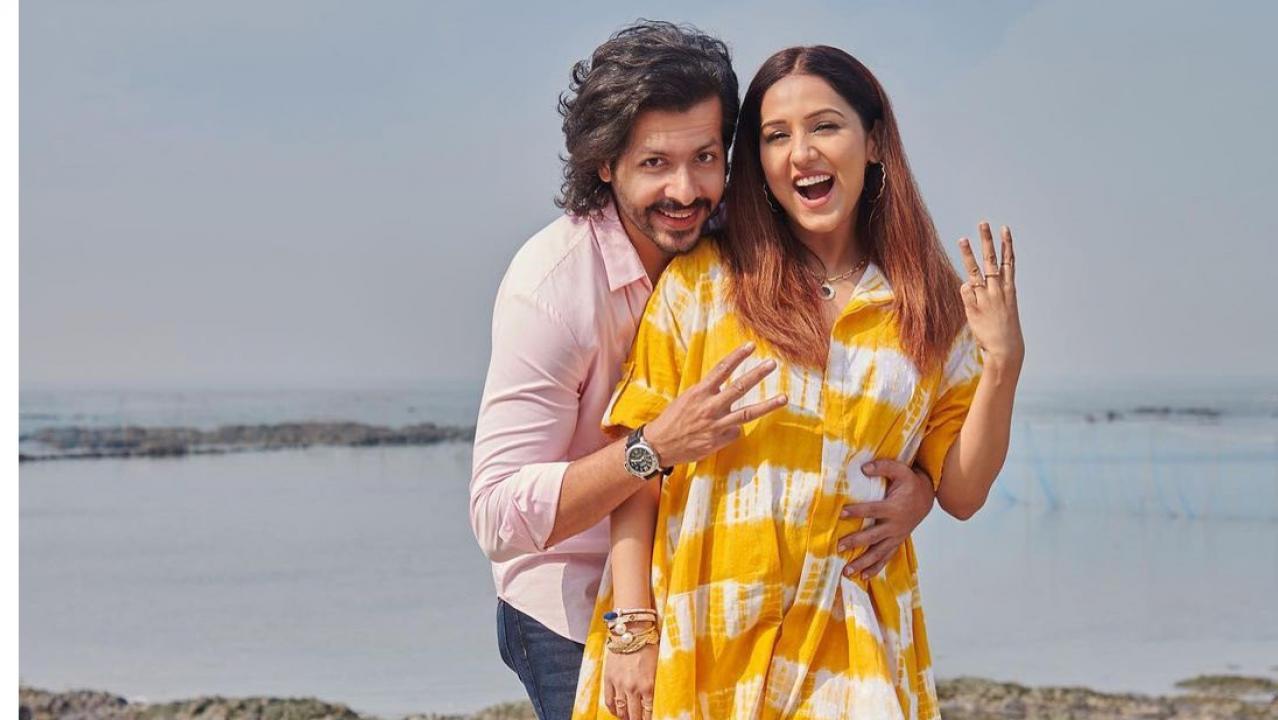 Neeti Mohan and Nihar Pandya
Singer Neeti Mohan and husband actor Nihar Pandya tied the knot in 2019 over the Valentine's weekend. This year they will be celebrating the day with son Aryaveer. The couple joins mid-day.com to tell us all about their love story, their plans this year and much more.
How did you meet and the love story began?
Nihar Pandya: A common friend Jimmy Felix, who was also Neeti's band member, played the role of love guru in our case. He's a common friend, but I just knew him socially. He said 'main tere liye kuch toh karunga zaroor' to both of us. Eventually he made us meet at his wedding. He worked harder at making us meet than being present at his own wedding. So that's how we met in 2017 in Goa.
Neeti Mohan: He made us meet, otherwise we wouldn't have! Both of us were in a different zone, happy being single and not wanting to meet people. That why he hooked us up.
What's your favourite Valentine's Day story?
Neeti: Our wedding coincided with Valentine's Day. Not that we planned it that way, but it just happened. The best available dates in 2019 were February 14 and 15, so we made that our wedding weekend. 14th was the day Nihar, for the first time, went down on his knee to propose. That's a favourite memory and it's even more special because we got engaged on the same day.
How do you plan to celebrate this year?
Nihar: This year Aryaveer (their son) is making us fall even more in love with each other. We will celebrate with a quiet dinner, like our son would wish for it to be nothing quiet about that dinner!
What is an ideal day together and what do you both enjoy doing?
Neeti: An ideal day would be lazing on the couch together, both of us at different ends of it. We like to watch something, but nowadays we don't switch on the TV because of our son, so we read or chit-chat. We listen to good music or entertain our son and have chai! So being a couch potato is our favourite thing to do together because that's very rare.
How has the baby changed life?
Nihar: He's changed life for the better and made it entertaining. There's not a minute you can sit back and that's exactly how I wished for it. (To Neeti) Let's have five-six more babies! It's magical, beautiful and everyone's hemoglobin has reached newer levels.
Neeti: The happiness quotient is over the roof. From my family to his grandparents, everyone is always excited. As soon as we wake up, there are video calls to find out if Aryaveer is up or not, from the maasis to the dadi. It's a lot of fun.
Any love advice for young couples that you learnt from your own experiences?
Nihir: Don't use the head, use the heart. It's quite simple. Just trust, be honest and there is no better advice than speaking your heart out. The head ruins things!
Neeti: I want to add that one of the things I learnt from my experience was I knew what I did not want. Sometimes that is more important. I would say please know what you don't want; it makes things easier. Only you know what work for you. Go for a person with who you can enjoy simple 'ghar ka khana' rather than fancy things. What I love about Nihar is I enjoy basic things with him.
The qualities you love about each other and habit that irritates you, but you have learnt to make peace with?
Nihar: What immediately attracted me to her was everything she spoke about had a mention of a spiritual force in her life, her guru. More than that, family meant everything to her. All checkboxes were ticked right away. It's not yet three years, so I can't say what irritates me (laughs).
Neeti: He is one of the wisest people I know, and not just because he is my husband. He's a calm, relaxed person. He's someone I want to hug and say nothing to, and yet I feel calm when I do that. I trust him immensely and rely on for everything in life. One thing that irritates me is him overworking. Sometimes I need me-time with him, atleast an hour, other than that I'm head over heels about my husband.