'Poorna' is a film that checks all the boxes so far as the running box-office formula is concerned. Yes, it's a sports film. Yeah, it is a biopic. Sure, it is female-centric, and about gender empowerment. And while relatively low-budget, no doubt, it is cinematic enough, given that the camera really travels from Telangana, Darjeeling, to the supposed heights of the Himalayas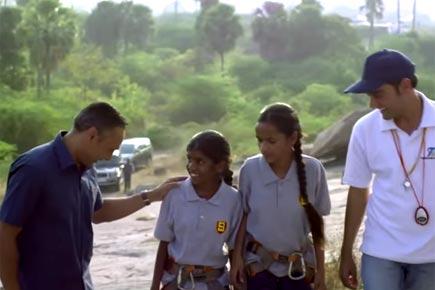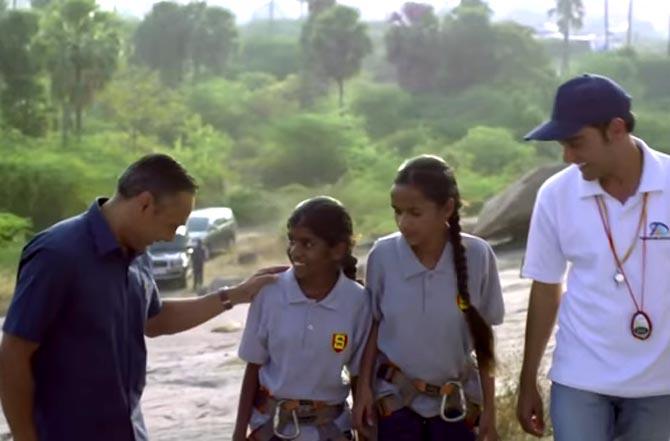 'Poorna'

'Poorna'
U/A; Biopic
Director: Rahul Bose
Cast: Aditi Inamdar, Rahul Bose
Rating:

I'm not sure how many 'millennials' are aware of this: Back at the turn of this century, actor Rahul Bose (also the director and producer of this film), was literally the face of Indian-English metropolitan cinema—a new genre that was gradually budding with the rise of the urban Indian multiplex. How that cinema, often termed "crossover", got nipped in the bud is another story.
But it really started out in the mid '90s with Bose playing the dopey-eyed Agastya Sen, a young Stephanian IAS recruit, looking totally lost in his first assignment, in a small fictional district called Madna. That Dev Benegal movie was based on Upamanyu Chatterjee's cult, timeless text, English August. This Hindi film is based on the life of a 13-year-old, talented mountain climber from Telangana, Poorna Malavath (Aditi Inamdar, spot-on), who became the youngest girl to mount the Everest.
Over two decades since English August, you watch Bose, with salt and pepper hair, return to the harsh interiors of India, in an adivasi district, as a bureaucrat. There is instant sense of recognition. What's missing is humour. Although still single and grappling with legalese and rigmaroles of the Indian system, he seems like a mature, very sorted version of young Agastya. His character, Praveen Kumar, is an IPS officer, who's voluntarily taken up a non-uniformed job in the social welfare department, examining in particular the state-run schools—their low enrollment rates, the mid-day meals, the extra-curricular activities…
The location of the desi boondocks is pitched perfect. It's the sort of setting that we almost totally shunned from our cinema since what became the 'Indian New Wave' in the '80s, where the likes of Girish Karnad, Shyam Benegal and others would repeatedly look inwards to chronicle the life of the Indian village. There are several moments of truth.
The character Praveen Kumar really opens our eyes to the immense powers still wrested in the hands of the well-meaning Indian bureaucrat, and how much change his benevolence alone can make. Politicians come and go. Corruption is not the issue either. Inefficiency is. Intentions are. This is especially timely, given how few Stephanians, or otherwise, wish to take up a job in the Indian civil services—once the preferred option for the idealistic, educated young.
At the centre of it all is still a film that checks all the boxes so far as the running box-office formula is concerned. Yes, it's a sports film. Yeah, it is a biopic. Sure, it is female-centric, and about gender empowerment. And while relatively low-budget, no doubt, it is cinematic enough, given that the camera really travels from Telangana, Darjeeling, to the supposed heights of the Himalayas.
Bose made his directorial debut with a reasonably fine, 'Everybody Says I'm Fine' (2001), a seriously upper-class South Bombay English movie with a touch of magic realism. This one could have well been in Telugu. It may be diametrically opposite to his debut. But delivered with much subtly, empathy, and remarkable restraint. Or as they say, on the Internet, delivered #LikeABose!
Asked why he wished to climb the Everest, mountaineer George Mallory famously said, "Because it's there!" Well. That's a good enough reason to watch this film too.