Eager to attempt comedy with Woh Ladki Hai Kahaan?, Scam 1992 star Pratik Gandhi says film with Taapsee Pannu may roll by year-end due to their pending projects.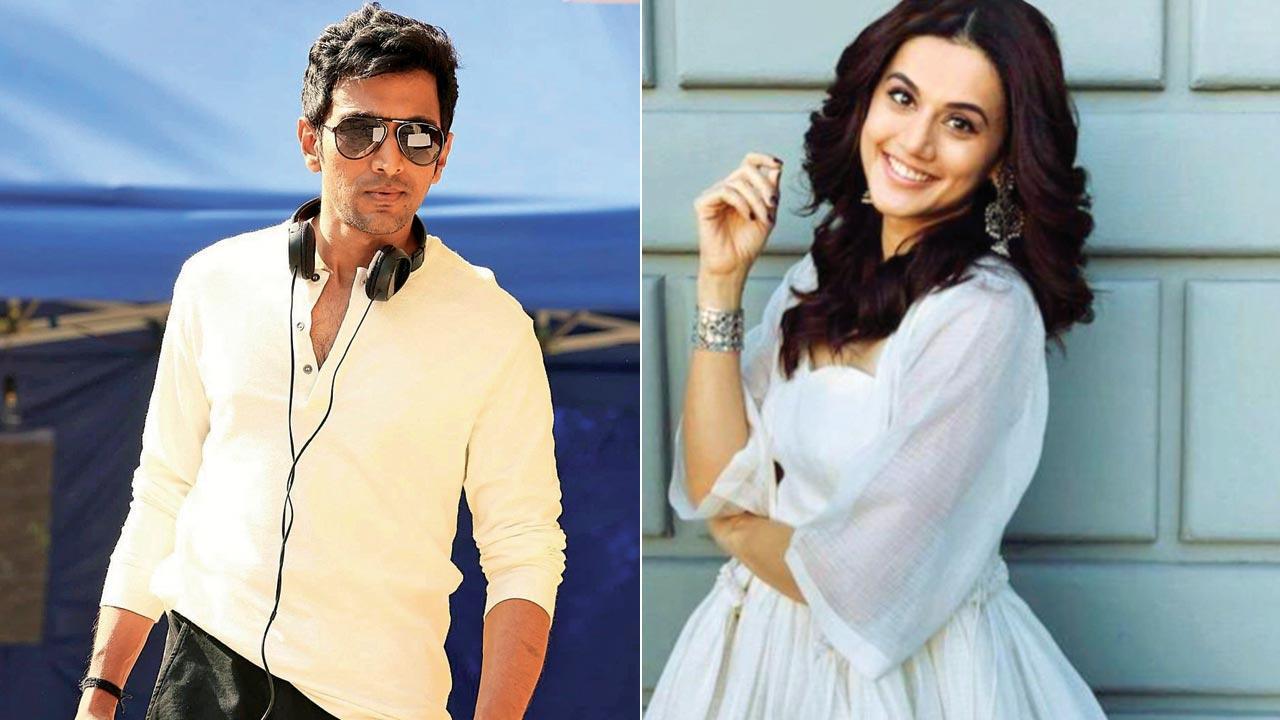 Pratik Gandhi and Taapsee Pannu
What do you get when you bring one of Bollywood's reigning actors and the biggest find of 2020 together? Hopefully, a lot of laughs. That's what director Arshad Syed was counting on when he announced his comedy Woh Ladki Hai Kahaan?, featuring Taapsee Pannu and Pratik Gandhi, in February. Pannu, who is filming her Telugu project Mishan Impossible, which will be followed by the Shabaash Mithu shoot, says the comedy will be the perfect way to bring the year to a close. "Woh Ladki Hai Kahaan? is a social satire. The material is hilarious, and I am thrilled as well as nervous [to attempt it]," says the actor. 
The movie explores the battle of wits that ensues when Gandhi's chauvinistic brat and Pannu's cop take a journey together. The Scam 1992 actor, having got little opportunity so far to showcase his light-hearted side on screen, says, "I have done a lot of comedy in theatre, but this will be my first brush with the genre on screen. It's not easy to crack comedy. It requires an artiste to be spontaneous and go with the flow. My theatre directors have told me that my comic timing [is perfect], so I am hopeful of pulling this off."
But it will be a while before the duo can dive into the shoot of the rib-tickling fest. With the second lockdown having disrupted the timeline of many projects, the two are scrambling to honour their commitments. For Pannu, who recently returned from an envy-inducing Russia vacation, it's all work for the next few months. "After the first lockdown, I had to finish several films in four months. I don't endorse [working like this], but one [doesn't have an option] in such a situation. Now, we're in a similar scenario due to the second lockdown. I am negotiating with my producers to make up for the lost time."
Gandhi has to wrap up Six Suspects before he can train his focus on the film. He says, "The plan is to shoot by the year-end, but a lot of dates have been reworked. We'll begin our readings in a couple of months." 
Also Read: The wicked, twisted side of Taapsee's characters and its consequences on men